Why Is it Important To Have A Good Business Reputation For Your Brand?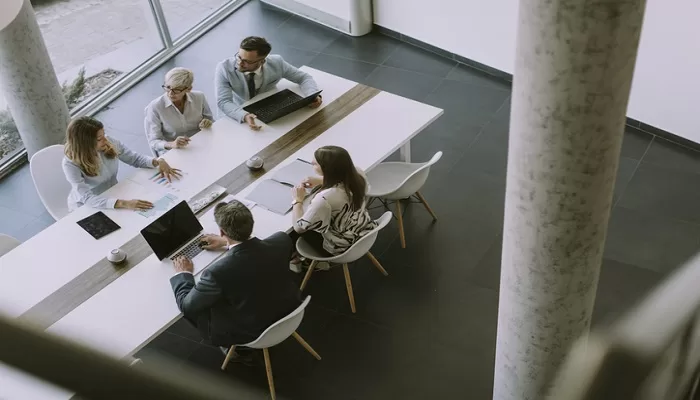 When running a business, having a good reputation with customers is incredibly important. But why does this matter so much, and how can you establish a good reputation? Asking 'why is reputation important in businesses' is easily answered as having a good one helps your target audience trust your brand. Having a bad business reputation can have damaging consequences as customers are unlikely to trust, recommend, or work with your business. The importance of a good reputation in competitive industries cannot be overstated. A positive reputation means that customers are more likely to be drawn to your business.
Establishing your brand: Why is reputation important in business?
When it comes to the business world, a good business reputation means that your business has a positive public image and is perceived well. This is when customers have a good opinion of the service you offer, the product you sell, and the way your employees behave. It means that customers will believe that you can provide top-quality service to them at every step. Building up your reputation is crucial especially when you are just starting out. How you establish your brand from the very beginning will be significant as your business starts to grow. Whether you're in real estate or finance, it doesn't matter which sector you're in as a good reputation is a crucial factor to help establish your brand in a positive light.
Benefits of having a good reputation in business
If you have a good reputation, customers will be more easily attracted to working with you, and they will be happy to pay higher prices. For many customers, a positive customer experience is more important than the amount they pay, and when they believe you are an honest business, they will trust you to provide high quality for money. You will also garner more loyal customers, who are likely to promote your services to others, and also come back to your business for a wider range of services.
The impact of bad business reputation
While it might be clear what a good reputation means for your business, how does this change if you suffer from a bad reputation? Having a poor business reputation can mean that you receive negative reviews or word of mouth, and can happen because a customer has a bad customer experience, or because your product or service was not high quality.
A bad reputation can lead to customers being less keen to use your business in the first place, which results in less turnover. This can lead to huge financial implications, and can even cause employees to leave more frequently. You may also find that it is difficult to attract new talent who are aware of a negative public perception.
How to establish a good reputation
Now we understand how important it is to have a good reputation, how can you develop your own? The first step is to ensure that your customer experience is positive at every stage – which means regularly assessing each element of your process. You can do this by regularly training employees and requesting feedback from your customers and clients. This plays into another way to establish a good reputation – having open communication with customers and employees, which means you never over-commit and can always provide good service.
As many people use the internet today, it's crucial that you are able to establish a good online business reputation for your brand. Many brands have hit the news or have been trending on social media, both in a negative and positive way, over the years. While trending on social media can boost your brand in incredible ways and get you discovered, there's nothing quite like trending for all the wrong reasons too. Be mindful of what you post online and how it is perceived by online audiences. Luckily, there are many ways to improve your reputation online from displaying your values and responding to reviews to regularly engaging with your audience and focusing on building customer loyalty.
Another way in which businesses can develop a good business reputation is by the way they run their company. Do you have fast delivery options? Do you have quick and efficient customer service? Are you using the best quality equipment and resources for your service and/or products? These are just a few important factors which customers value when buying from a brand.
Networking is another fantastic way to build a good reputation, as you can put a face and personality behind your business – the personal touch builds trust and belief in your integrity both in your direct network and beyond.
Becoming a dependable brand
It can be difficult to establish yourself as a brand in a packed sector where millions of other brands are competing against each other. However, focusing on your customers and what is important can help you build a dependable brand and help you grow a positive business reputation in your specialised sector. Some brands which stand out in their industries include:
Taj
This brand has been recognised recently as the World's Strongest Hotel Brand for the second time in a row. The achievements of this brand helps it stand out amongst others and sets a benchmark for other companies in the hospitality industry. In an overall Brand Strength Index, Taj received 88.9/100 and received high ratings for world-class customer service, corporate reputation, and employee satisfaction.
NUAIR
Part of the FNA Group, NUAIR has made its name in the compressed air industry and has impressed millions of customers from around the world. With quality products, like the new PRO series pistol air compressors, customers are left satisfied again and again by the range of durable, affordable, and user-friendly air compressors which are available from this well-known brand.
ASOS
There are also many brands which are becoming more dependable due to their focus on sustainability. ASOS is just one world leader in the fashion industry which has made efforts towards sustainability by creating their own sustainable clothing line, 'Responsible Edit'. In their line, buyers can find recycled items which have been repurposed as new products.
With everything in mind, you can see that your business reputation is extremely important. The benefits of having a good reputation in business are clear to see – and can help to future proof your business, leading to happy customers and longevity.