Four Great Designer Bags to Upgrade Your Day Looks for the Fall and Winter 2020 Fashion Season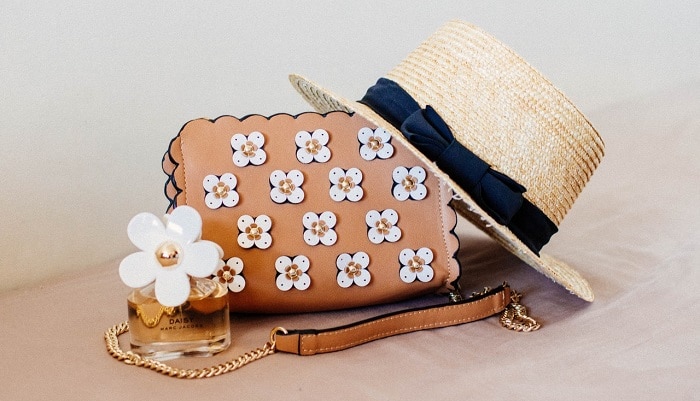 Fall is here, and the new collections by all of the big names in fashion have hit the stores. While 2020 has been an unusual year, and it may not feel like the right time to be splashing out on new clothes for your social life, where most people are going out a lot less at the moment and many events have been canceled and venues closed due to the pandemic, buying some new pieces for your daytime and casual wardrobes can still be a practical thing to do. Having a splurge on something beautiful and luxurious may also be a good way to lift your spirits and give you a bit of a boost. Day bags are a great place to start, given most high end designer bags aren't too tied to current trends and will remain stylish long after you buy them, allowing you to buy a new bag and make use of it now, but still be able to use it once you start going out more when things become a bit more normal!
Here are four very different but equally desirable designer bags from some great designers, which could be fantastic purchases to upgrade your day looks this fall and winter:
White Le Sac Noeud Tote by Jacquemus
Jacquemus is a designer name that is really on the rise at the moment. The label has become famous for its combination of classic, feminine French style with a fun, playful modern twist, and this white bag with cute braided handles really exemplifies what the Jacquemus approach to style is. The bag is made in grained white leather with a beige leather patch logo, and has a feel that exudes quality. The youthful, flirty look of the white color and modern design makes this a great bag for casual use, being bold enough to stand out but still a versatile design and color that you can wear with anything.
Choose a designer bag by Jacquemus if you want a very modern, rising star in the fashion world, and you like a blend of cuteness and sophistication. If the Tote isn't to your taste, your bound to find another stunning bag that dazzles in their beautiful range.
Red Small Logo Tote by Stella McCartney
Stella McCartney has come a long way from just being known as the daughter of Beatles member Paul McCartney, and has long since cemented her fashion label as one of the best British designer brands. This leather totes with its interesting wraparound handle design is an eye catching choice from the current Stella McCartney line, and features a large but subtle circular logo pattern on the front. This bag is also available in black, but the red option is a cool choice that will look great for both work and casual use. This bag pairs really well with jeans and a leather jacket, but also looks great with smart black or gray wool coats, and soft, luxurious sweaters and sweater dresses, making it ideal for fall and winter.
Purple Mini Fendi Forever Backpack by Fendi
Backpacks aren't just for kids and students, and can be a great choice of day bag if you want to keep your hands free – for instance if you cycle, or you travel a lot with other luggage. It can be better for your shoulders and general posture, too, not to use a shoulder bag all the time. This light purple backpack by Italian fashion house Fendi is pretty, has lots of stylish details, and gives you plenty of room to carry the things you need for the day, including a tablet or mini laptop.
Off-White Valentino Garavani VLTN Tote by Valentino
Valentino, founded by Valentino Garavani in Italy in the 1960's, is a legendary name in couture, with Valentino gowns an iconic part of fashion history. However, this is also a great brand for off the peg designer bags, and this chic day tote with bold 'VLTN' logo branding in black on white leather is a perfect example. This bag gives you the options of carrying it with a handle or using a shoulder strap, so you can choose the most comfortable way to wear it. The off-white and black color scheme makes it stand out but also means it is wearable with almost any color palette.
These are four very different but highly appealing bags you can find in the latest designer collections. They are well worth checking out if you want to add a stylish new bag to your day wardrobe for the new season.