The Ultimate Pandemic Survival Guide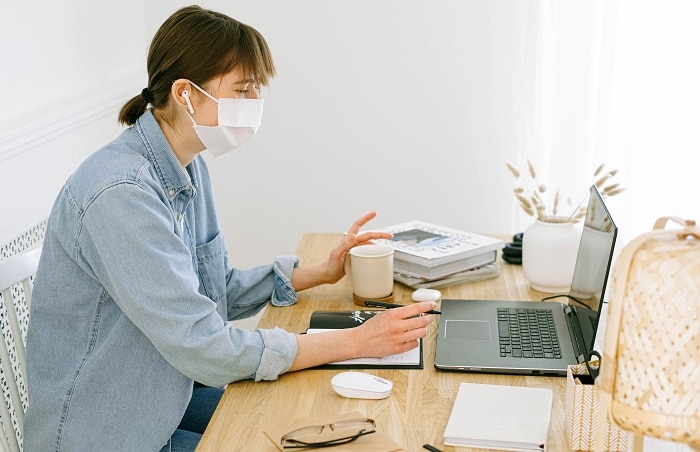 Unless you have been living under a rock for the past six months, you cannot fail to have noticed the global pandemic that is wreaking havoc across the world. Developed nations are struggling to cope with a novel coronavirus that has exploded amongst their populations. As governments have not seen anything like this in a generation, this is a true world-changing event. The coronavirus itself is a relatively manageable disease, providing that you are healthy, don't have any underlying conditions and do not belong to an ethnic minority. However, this is exactly what makes Covid-19 so dangerous. People with diabetes, people who are overweight, males over the age of sixty, and people from Asian or black heritage are much more likely to suffer more serious complications from the virus. This is a brand new virus that we have zero immunity to. So, how do we survive it?
This is a question that goes beyond our health. The novel coronavirus, while it comes with a whole host of health worries, impacts on the structure of our societies, the economic climate, and the shape of our very humanity. We don't have to simply survive the virus, but we have to survive the fallout from it such as seeing our jobs under threat, seeing our businesses struggle, and watching our mental health deteriorate. Take a look at this guide to help you survive the pandemic and everything that comes along with it.
Health
Many people across the globe are putting their own health under the microscope like never before. Yes, you may have fancied shifting a few pounds in years gone by, but this time you have a real motivation to get leaner and fitter. It has been scientifically proven that you have a higher chance of suffering complications from Covid-19 should you get it if you are overweight. If you fall into the obese category, Covid-19 could be deadly.
To lose weight effectively, you need to focus on what you eat and how active you can be. Don't opt for a faddy diet, and instead focus on changing your whole mindset toward food. You don't want to hop on the bandwagon and eat nothing but cabbage soup for three weeks or take a juice detox. These diets are dangerous, leave you without crucial antioxidants and will see your health suffer. Instead, adapt your eating plan so that you embrace a whole new range of foodstuffs.
With people heading out to restaurants a lot less because of lockdowns and coronavirus worries, you have the chance to cook at home more. Even if you aren't much of a chef, you can use this time to brush up on your culinary skills. Think about dusting off your recipe books and using some fresh ingredients to cook up some gastronomic feasts. You need to think about eating at least five portions of fruit and vegetables a day. By eating vegetables of different colors, you are hitting a range of different antioxidants. These antioxidants are great at boosting your immune system and making your body fitter and more capable of fighting infection and virus. Swap your fried, fatty food for leaner grilled meats, add oily fish to your diet, and cut out the sugary snacks in favor of nuts and dried fruit. Don't worry too much about counting calories and opt for nutritious and healthy food.
As well as our physical health, our mental well being will also be tested during this pandemic. Our lifestyles have shifted immeasurably and we can feel totally out of control. Just six short months ago, you were probably planning your summer vacation, thinking about doing some home improvements and looking forward to applying for a promotion at work. Now you are being told by your government to work from home, to shop once a week, and to wear a face covering when outside your home. These almost dystopian scenarios can make us feel irritable, anxious, and panic-stricken.
Loneliness can set in if we are living on our own. People who are used to being social butterflies now have to keep themselves company. While you may have to be physically distant, you can still remain socially active. Think about heading online and organizing regular weekly virtual get-togethers with friends and families. Zoom and Skype have never been more popular as people seek to retain their support networks to lean on.
If you do struggle with your mental health, think about taking up meditation or yoga. These activities and exercises can help channel your thoughts into more meaningful pursuits. While you strengthen your core and move your body into a range of postures, you can learn a set of breathing exercises to help you remain more in the moment. This mindfulness style of thinking can help you to retain a more positive frame of mind. Being optimistic is vital to maintain good mental health. Go outside, breathe in some fresh air, surround yourself with nature, and enjoy being more active. Dopamine, the happy hormone, will be stimulated in your bloodstream, making you feel more balanced and calm.
Work
The coronavirus isn't just a potential threat to our health, it is also a threat to our way of life and our financial security. Many business owners are struggling to cope in this new economic environment. You need to consider how you can diversify and change your business model in these rapidly developing times. Grocery shopping has moved on twenty years in six months due to the Covid-19 pandemic with more online shops being instigated than ever before. Luckily, these supermarkets have been able to shift their business models quickly in response to the pandemic.
As a small business owner, you might be concerned about your sudden loss of income and reduction in orders. To compete with your well-established industry rivals, you need to do everything in your power to retain your customer base. In these surreal days, the customer experience is more crucial than ever before. It doesn't matter whether you are an eBay empire, a maker of custom-made tee shirts, or a boutique high street retailer, you need to remain attractive to your customers.
Communication is key in a pandemic era. If you haven't done so already, you need to shift your efforts online. This is where people now shop as it is safer. Upgrade your website, update your social media channels like Facebook and Twitter, and keep your email list up to date. To make your online presence more intuitive, add live support chat to your website as customers prefer this method of communication over picking up the phone and talking to a person. A long queue does nothing for your conversion rate, whereas a live chat could increase it by up to forty five per cent. This could be the difference between surviving and folding in the next twelve months. If a potential customer is looking for a product and has three potential business websites in their tabs, they are more likely to engage with the one with the live chat. That could be you.
Ensure that you incentivize people to spend money by introducing discounts and offers. However, this won't go far enough. If you sell high-end products, you may need to diversify to introduce a more cost-effective product range. This may be a loss leader, but it will encourage shoppers to give your products a chance. If they like them, they will return and boost your revenue by purchasing something a little more expensive.
Jobs
If you are a full-time employee, the chances are that you may be worried about the stability of your job. Think about preparing for the future should you become redundant even before your job is under threat. While anxiety-inducing, you need to consider your financial future. If you work within the retail, tourism or hospitality sector, your job could be even more perilous as the Covid-19 pandemic has hit these industries hardest. Global GDPs are lower than ever and the worldwide economy is in a worrying place.
If you are made redundant, it's important not to take this personally. Companies need to make horrible decisions and let workers go to ensure that their businesses survive. You may need to be one of those employees that morph from staff member to job hunter. Think of redundancy as an opportunity rather than a crisis. You can use this time to reassess your future. Do you want another role just like the one you have been let go from or do you want to use this chance to experience a new career? Covid-19 has made people reflect on their priorities and think about what is really important in life, so do something that you love in your working life.
Surviving the global pandemic is relatively straightforward. However, to thrive in a post-pandemic world, you need to move in sync with the changing world. Follow this guide and you can find your life more fulfilling, you can be healthier, and you can rediscover the most important relationships in your life.