This Is How 'Epic Games' Can Afford to Give Away Free Games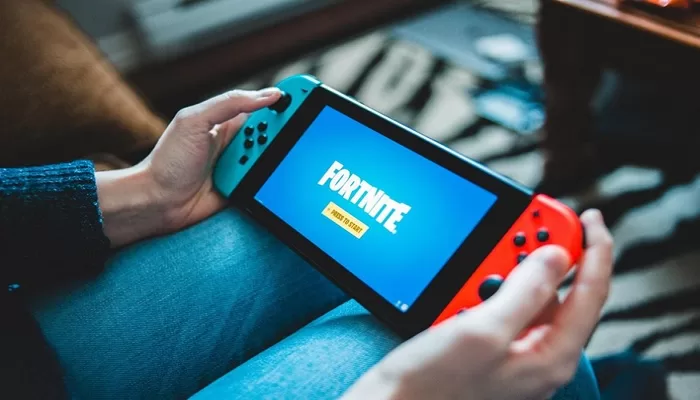 On April 11 the CEO of Epic Games, Tim Sweeney, announced some eye-popping figures: 103 free games, 749M claimed, at absolutely no cost to the consumer. Market value? $17.5 billion.
How does the company do it, and why isn't it flat broke? Surely this is not a sustainable way to make money and stay profitable. Or is it? According to the figures, it works. Here's how.
The Company Did Not Actually Spend $17.5 Billion
According to Apple's releases 'Proposed Findings of Fact' document, which covers some of the finer details of the legal tussle between the two giants, Epic Games is losing $330 million in unrecouped costs. It's a lot of money, but not quite the same as $17.5 billion.
Sweeney explained this by revealing that Epic is bound to a single cost with game developers, not a 'per copy' agreement. It means that they can massively slash costs, making it somewhat more affordable. Yet it's still a lot of money.
It's an Investment, Not a Free Giveaway
The company is still spending almost half a billion bucks on something they'll never get their money back for, at least not directly. Sweeney explains the strategy thus: it's an investment to get gamers to become part of their ecosystem.
And it's working, with players spending over $700 million on games available in Epic's store. The clincher that shows it's worth it? Consumers spent a staggering $265 million on games that weren't developed by Epic in the first place.
Players are now conditioned to take a stroll through Epic's online catalog. After all, games are available for free. But what happens, as a result, is that gamers also see the paid games on offer. And sometimes there's a sale or a heavy discount on a popular title. This leads to sales and lots of them.
Lesson? Epic knows what it's doing. They're not giving away games out of the kindness of their heart (although Sweeney seems like a solid CEO, to be fair to him). They want to make money, period. Of course, they want to give gamers the best experience possible, but they still want to turn a profit.
Fortnite = Cash
The company can afford to gamble on this kind of thing because they still have the guaranteed cash cow called Fortnite. Even if their free game strategy bombed (it hasn't and won't), the company can always rely on $1.54 billion in gross profit.
Online Casinos Do the Same Thing (and Make Money)
You can compare the idea of free games to how online casinos operate. Most tend to offer players the chance to play games without having to front up any of their own cash. The games work in exactly the same way, but you don't place an actual bet. It gives people the chance to get to grips with the game and enjoy it for free.
As we can see on casinos.co.za, casinos also put forward a wealth of offers like no-deposit bonuses, risk-free bets, and occasionally enhanced odds on sports. These strategies are beneficial for the savvy player who knows how to extract value from such offers, but most punters get a little greedy or opt for the Gung ho approach (hey, it's free money anyway, right?).
The end result? Online casinos make money. The free stuff entices people to join, keep on betting. Sure, they'll lose a bit of cash to the smart gamblers who think through the offers properly, but that's a minority of players. The rest mainly enjoy a cheeky punt every once in a while, meaning they don't really care if they lose.
'Free' Trials Suck You In
Subscription boxes, the bane of the existence of many. Whether it's Beer52 or Dollar Shave Club, there's usually a free trial available for first-time members (well, you often have to pay shipping). You wonder how a company can afford to give an entire case of beer for just shipping. How are these companies not going broke?
But you'd be surprised to know that subscription boxes are one of the fastest-growing businesses today. People stick around, whether it's through laziness or actually loving the product.
It's the same principle as online casinos and Epic Games. Reel 'em in with a free trial, and they'll be a customer for life. The concept of reciprocity is a huge thing in humans, and this proves it.
Free Stuff Exists for a Reason
If there's a company giving away things for free, it's either a buyer beware or win-win scenario. The old adage of 'there's no such thing as a free lunch' stands true – always. Epic Games knowingly invests a bunch of money in providing free games, but that, in turn, leads to more sales. On balance, it works for them.
On the flip side, that doesn't mean the average consumer should say no by definition. Just like the free bonuses casinos offer, you can actually 'beat' Epic Games by simply choosing to not purchase anything from them. Most people actually do this. But the small percentage that does buy, makes it all worth it for the company.