The Shift in Gambling Trends over the last Ten Years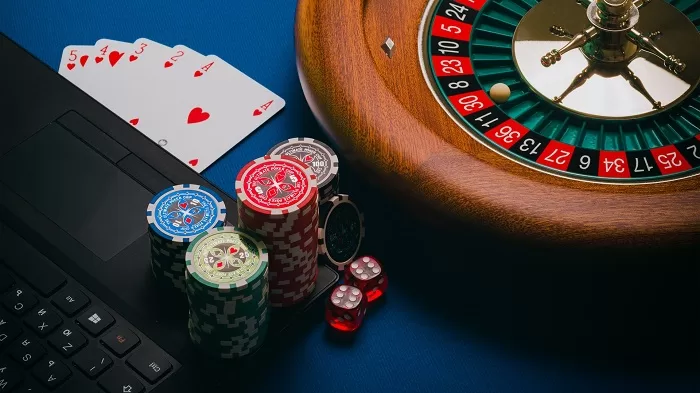 Gambling has evolved significantly since it first became a popular pastime in 1600s. From football pools in the 1920s and 30s, to the rise of bingo halls in the 1960s, and the poker boom of the 1980s, there have been many different gambling trends capturing the imagination of the population over the years. But perhaps the most dramatic changes have come in the last decade, with the domination of online casinos.
The first online casino launched in 1997, although it looked very different from the sites we all know and love. Dial-up internet and the capacity for computers to display pictures limited the graphics to pixelated cards and text, but for dedicated players it was a significant development. At first, the sites only offered poker, but as computers became more powerful and broadband speeds increased, online casinos were able to offer a bigger choice of games to their members.
Over time, games evolved from text-based into the all-singing, all-dancing animated offerings we see today. But the look and feel of online casinos aren't the only things that have changed in the last ten years, as we'll dive into below.
More Players
Visiting a casino with friends is a popular evening activity.
Both land-based and online casinos have reported a significant increase in the number of people playing at their establishments. Measured by increased spending, profits and opened accounts, this data shows that:
Forms of gambling are now viewed as more mainstream and valid entertainment choices, rather than society only focusing on their negative attributes. It has become socially acceptable to gamble, and visiting casinos or playing bingo are both popular choices for groups of friends.
More young people are gambling, indicating a rise in disposable income among twentysomethings.
The falling costs of technology combined with the increased provision of fast broadband has made the internet the most accessible it's ever been. With a much greater percentage of people now able to access online services, casinos and betting sites are able to reach a larger pool of customers.
Smartphones
The biggest change for the gambling market has been the introduction of smartphones. 87% of adults in the UK now own a smartphone – rising to 95% when you only survey 16-34 year olds. Most people use their smartphones to access the internet more often than another device like a PC or a tablet – internet traffic from mobiles has eclipsed desktop traffic since 2016 – and online casinos have taken full advantage of this.
Providers like 888 Casino have maximised their accessibility by creating an internet casino which adapts to the device they are viewed on. The mobile-optimised casinos make it easy for players to access their accounts and play games anywhere. The best casinos have also created their own downloadable apps to make it even easier to play their games on the go.
The Rebirth of Bingo
Once the go-to activity for teenagers and young adults in the 1960s and 70s, bingo fell out of fashion in the 80s and 90s and became viewed as more of a game for pensioners. The last ten years has seen that image firmly turned on its head as bingo has become insanely popular again, both online and in real life.
Online bingo is perfect for the generation of millennials who want the thrill of gambling but for minimum risk. Games are short and fun, and cards cost pennies rather than pounds. For amateur players wanting a quick fix, it's the perfect distraction.
Bingo halls may be dying out, but party bingo nights such as Bongo's Bingo have become a hot craze over the past few years. Taking over large spaces for one-off events, these sessions combine bingo with clubbing antics, crazy competitions, and lots of alcohol. They pop up all over the UK and regularly sell out.
The Rise of Cryptocurrency
Cryptocurrencies are digital currencies which don't go through a bank.
Once thought of as something for technology buffs to geek out over, cryptocurrencies have proved that they are more than just a passing fad. One place where the demand for crypto transactions has been high is online casinos. In some ways, the two are a perfect match: cryptocurrencies offer complete anonymity, are very difficult to hack or trace, and their encryption offers an added level of security during transactions.
In order to meet the demand, there has been a notable rise in the number of crypto casinos launched over the last few years. Although most of the major online operators don't yet offer cryptocurrencies as a valid payment method, there are many good quality crypto casinos which do. Players wanting to spend their cryptocurrency can enjoy all the same games with the added security of 100% digital transactions.
In Conclusion
The gambling industry has changed quickly over the last decade, moving online and focusing on giving players greater options in how to pay and how to play. In the last year alone there have been significant changes in the global markets and the kind of games people want to play. If the last ten years is anything to go by, then next ten could see it change all over again.