The Role of Entertainment in Improving the Quality of Education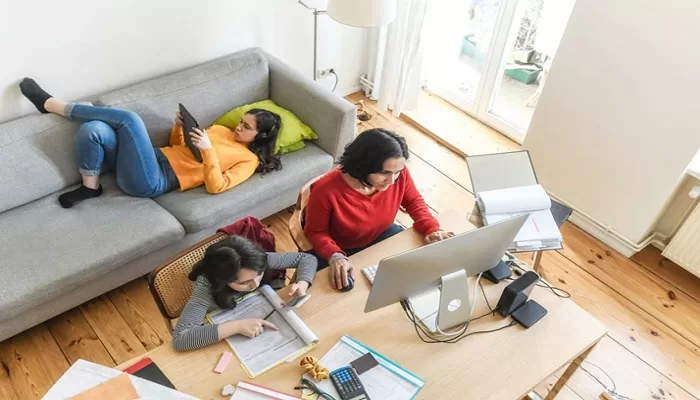 For a long time, education has been held in high regard to improve one's quality of life. Education is meant to provide students with useful knowledge and skills to prepare them to take on real-world challenges. Right from early childhood, students should appreciate the value of education in their lives. However, traditional teaching methods are no longer effective with today's generation of students.
Therefore, there has been a need to rethink the education system to improve the quality of learning. Incorporating entertainment media into the learning process is one way of improving the quality of learning for students' benefit. There has been a long-standing relationship between education and entertainment. However, experts state that education is too serious, and entertainment is not serious enough. At face value, it might seem like entertainment and education do not share the same goals.
For instance, education is known to foster responsibility, maturity, gain in knowledge and mental growth. On the other hand, entertainment mainly aims to offer amusement. Nonetheless, when entertainment and education are aimed towards academic achievement, they can work in favor of motivating students to learn and be more involved in the learning process. This union is referred to as edutainment, a new learning style that is both flexible and interactive.
Edutainment is defined as the use of media such as television programs, video games, etc., for educational and entertainment purposes. Research has shown that the use of entertainment media, i.e., videos, audio, and games, positively impacts the students' desire to learn. By incorporating edutainment into the education system, learning can be a fun and enjoyable experience.
Understandably, learning is an ongoing process, as it requires dedication and constant repetition. If the process is enjoyable, students will be curious to know more. Thus, when education and entertainment are combined to pursue academic achievement, it becomes considerably easier for teachers to impart knowledge, simply because the learning process is more enjoyable.
Entertainment has a positive effect on students' motivation to learn and plays a significant role in determining how much information they can retain. As a student, this is an added advantage as you will be driven to learn new concepts and nurture your skills in a particular academic field. In the long run, edutainment can help reduce your dependency on write my paper services, as you will be eager to tackle most of the assignments yourself.
Benefits of Incorporating Entertainment Into The Learning Process
Edutainment has a way of changing the learning process to be fun and engaging for students. Besides, studies have confirmed what most of us knew all along; entertainment can also be educational. This approach to education can take any number of forms depending on the lesson and varying student interests.
Regardless, the incorporation of edutainment into the learning process is beneficial for all forms of learning. Here are a few of the benefits of edutainment for students. They include:
Students are more engaged in learning
With edutainment, students are eager to learn and thus participate more in the learning process. for instance, a few minutes of edutainment can be more productive than an hour-long lecture.
More freedom to explore new ideas
Students are more responsive in a fun environment. A concept that also applies in learning whereby with the introduction of edutainment in schools, students will be able to easily grasp new concepts and take the initiative to learn more about them independently.
Opportunity to explore the real world
In early childhood education, students are programmed to learn through imagination. Therefore, edutainment would be an excellent addition to this learning level, whereby students can learn more about the world around them in a fun environment.
Instills a positive attitude towards learning
Compared to traditional forms of learning, edutainment can revolutionize the education system by providing students with a positive attitude towards learning new skills and acquiring knowledge on various subjects.
Rather than sitting in a boring classroom for hours, edutainment brings a different approach to the learning process that attracts a more favorable response from students. A good example is gamification, which improves their problem-solving and critical thinking abilities and develops a competitive attitude.
These are just some of the benefits you can enjoy with edutainment. This learning strategy enhances social interaction among students, which can also play an essential role in boosting their confidence and self-esteem. Therefore, I believe it should be implemented in learning institutions worldwide for our students' continued academic development with so many desirable benefits.