5 Reasons To Buy The Xbox Series S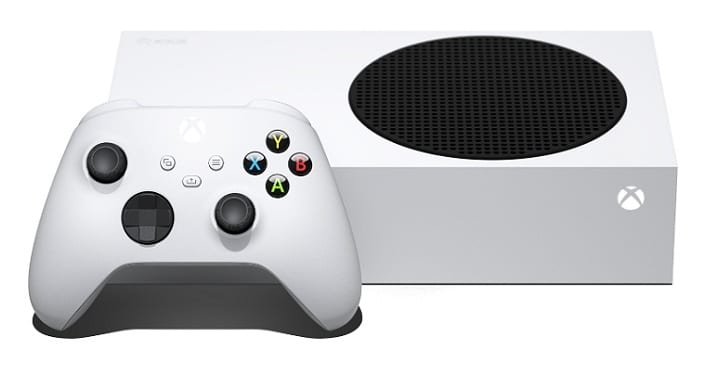 We already know the kind of hype that's built around the latest pair of gaming consoles PS5 and Xbox Series X but what about the cheaper Xbox Series S? It actually seems like a good and capable option especially if you're on a tight budget. The gameplay experience is far beyond that of what the PS4 and Xbox one could offer. So deciding if you have to spend an extra $200 on a Series X or PS5 can be quite tough. We thought that maybe we could clear the air and help you make a good decision. Here are 5 reasons why you should buy the Xbox Series S.
5. No Discs
Never ever imagine losing a disc, scratching it or breaking it because if you buy a Series S, all your games go digital, which means you'll download every game you play instead of getting any physical copies. Some people prefer to have a physical disk and case but for those of us who don't need a big collection and want to keep our living rooms low on clutter the Series S makes a lot of sense.
The console offers 364 gigabytes of storage so while you can definitely hold a handful of games on it you'll need to archive some software to make room for new titles after a short while, that being said if you want to buy all of your games from the convenience of your home and eliminate the clutter from all those extra cases and still have a great next-gen console experience, the Series S might just be for you.
4. Get Exclusive Future Titles:
You must have probably heard about 1000 times that PS5 has a better lineup of exclusive games at launch. Xbox has been making some big moves too and there's a good chance that a few years from now it will be home to some of the biggest games out there.
That's right, there's a great chance that "Elder Scrolls 6" and "The Next fallout" are both going to be Xbox Console exclusives meaning you won't be able to get them on the PS5. Xbox now also owns the developers of the Dishonored series, Doom, Wolfenstein, Minecraft, Gears of War, Halo and so many others. The next time a new game in any of these franchises comes out, there's a strong chance they'll only be on xbox consoles and you'll be able to download them all on your Xbox Series S too.
3. Next Gen Tech
The Xbox Series S is $200 is less than the Xbox Series X so it's safe to say that your next-gen games are not going to look as crisp as they would if you would spend that extra cash. Still the Series S is no joke, the console is capable of running games at 60 frames per second in 1080p meaning that it will still offer a higher frame rate than any current-gen console.
While you won't be able to get a true 4k resolution, the gameplay will still be in high definition. You are absolutely going to notice the difference in frame rate as well. While it's certainly not as technologically advanced as the Xbox Series X, the Series S is a great choice for those out there who don't own a 4k tv. Yes it might not be the best of the best but trust us it's still pretty damn good.
2. Game Pass
Game Pass is the best deal in gaming and there's a good reason for it. Games like Rainbow Six Siege, Halo, The Master Chief Collection, Batman Arkham Knight and No Man's Sky are all a part of the Game Pass. On top of that, even more games are here now via EA Play that includes big titles like Star Wars Jedi Fallen Order, Fifa, Madden Battlefield and more. Long story short, if you buy an Xbox Series S and sign up for a Game Pass subscription you're going to have a ton of games to play on your brand new next-gen console without having to spend much money.
1. Value
You probably saw this coming but the biggest reason to buy the Xbox Series S is the console's value. Right now, the PS4 and Xbox One X both cost four hundred dollars so you can buy a next-generation console with better technology for $100 less. Also, on a list of 10 cheapest consoles of all time, after adjusting for inflation the Series S stands in the second position of that list.
Overall, Microsoft is hoping to get more people into gaming by offering an affordable console that will not make people break the bank in order to buy these. Though the Series S might not be as powerful as the PS5 or Series X it's still a seriously impressive console and in 2020 it's pretty incredible that you can get it for only $300 while we love the PS5 and Series X and definitely think that extra 200 is going somewhere you're still going to be very happy if you pick up an Xbox Series S instead.