The Future Belongs To Those Who Know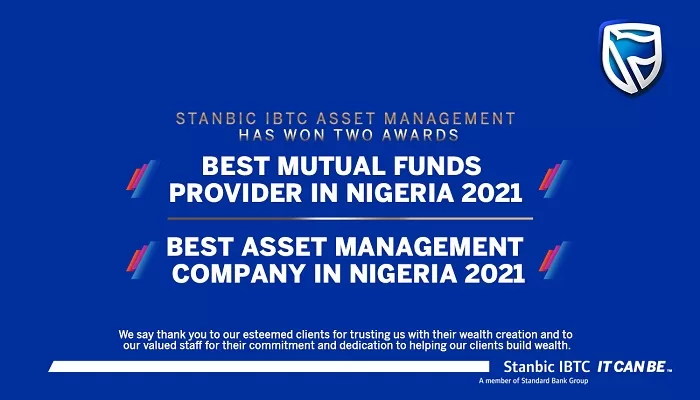 The year 2021 has seen many rebounds from the unexpected and harsh realities that came with the pandemic and its effect on the global economy. Since March 2020, we have witnessed the stinging scourge of the coronavirus pandemic on life and the economy. This is in addition to other economic headwinds such as interest rates, inflation, and policy uncertainty.
Getting back on track has not been an easy task. However, it is not mission impossible when you are armed with the right financial knowledge. With the help of expert investment knowledge from our team of professionals at Stanbic IBTC Asset Management, investors were able to ascertain the right mutual funds to invest in according to their individual needs.
According to a compilation of fund data released by the Security and Exchange Commission (SEC), 59 mutual funds made positive gains, while 38 made losses and 35 reported no gains or losses during the first three quarters of the year. This analysis was based on the 131 mutual funds being reported on by the SEC.
Our investors enjoyed the rewards that came from having their mutual fund investments placed amongst the top ten positive gainers. While we do not rest on our oars for this, our attention is heavily directed towards Nigerians who are not yet armed with proper financial knowledge to capitalise on the gains in the mutual funds industry.
Stanbic IBTC Asset Management has over the years committed effectively to providing investors with the data and information they need to make informed investment decisions.
With an opening balance of as low as N5,000, almost every Nigerian is given access to a range of profitable and fully regulated investment packages such as the Stanbic IBTC Money Market Fund, Stanbic IBTC Bond Fund, and Stanbic IBTC Shari'ah Fixed Income Fund, among others.
This year, the firm has been recognised as the Best Mutual Funds Provider in Nigeria and the Best Asset Management Company in Nigeria by Global Brands Magazine. The saying that knowledge is power still very much holds sway today. The year 2022 will belong to those who step into more financial power, and it will be because of what they know.
Are you ready to know?
For inquiries or to get started, please send an email to assetmanagement@stanbicibtc.com or follow this link to leave your details with us, and we will be in touch.
Invest Right… Invest Beta with Stanbic IBTC Asset Management.