The Essential Guide To Hiking For Beginners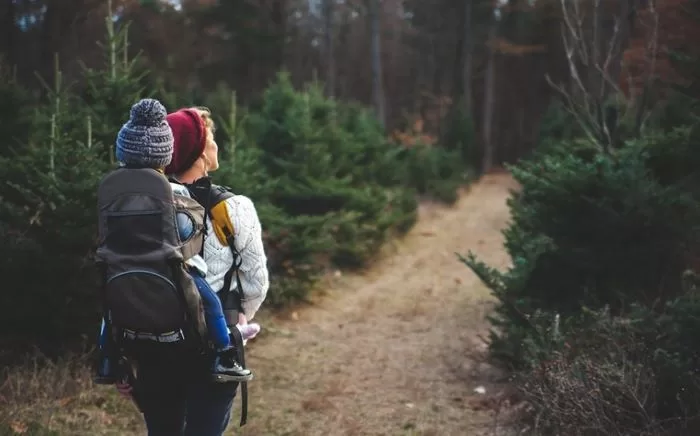 The health benefits of hiking are enormous, from building your endurance to becoming stronger. Besides the physical health benefits, something about trekking continuously and being surrounded by nature does a lot for our mental health. According to research from Stanford University, being in nature helps boost our mood and improve our mental health. Being outside reduces stress, calms anxiety, and might even help lower the risk of depression.
Many places in the U.S., Asia, and Europe have plenty of different hiking trails that offer the most amazing views of the country or allow you to spot wildlife you probably never would have seen.
If you're considering hiking, here are some helpful things to consider when starting out. Even if you're a seasoned hiking enthusiast, you'll likely forget some of the most essential and fundamental things every once in a while.
1. Do research on your chosen trails
Before embarking on a hike, always research your chosen trail and try to get up-to-date news about the location. Specific trails worldwide are not suitable for beginners, so exploring and reading reviews about them makes sense. Plus, some trails or parks in the U.S. might close if it's mating season for various wildlife like grizzly bears and moose.
Reading about your chosen trail could help you prepare better for the weather and help you decide which shoes and other clothing items to wear.
2. Pack appropriately
Once you've researched and chosen a trail, it's time to pack! While energy bars, a water bottle, and hiking gear are essential items to have with you while on a hike, it's worth thinking about carrying a tech survival kit in the event that something goes wrong. You'll also want to ensure that you have navigation tools and a first aid kit.
While you don't have to pack everything on the list, portable chargers, a satellite phone, and tools like a torch light and pocket knife might be helpful if you ever get lost or get into an accident. If you are hiking later in the day, consider packing an emergency shelter like a portable tent or plastic tube tent in case it gets too late to head back.
3. Don't hike alone
Beginners are generally advised not to hike alone in the wild, especially on unfamiliar trails. Try to hike in pairs or in a group with experienced hikers as much as possible. If you cannot find hiking buddies, consider hiring a local guide in the area or joining a local hiking group.
Hiking in a group or with a local guide ensures that you always have someone to help you in case of an emergency.
If you absolutely have to hike alone, be sure to inform someone of your whereabouts and try to stay in contact with them throughout your hike, so they know where you are at all times.
4. Always have a backup plan
Deciding when you want to hit and leave the trails is essential when planning for your hike. It's also worth looking at the milestones you want to hit while hiking.
However, when deciding on your hike, you'll also want to think of a backup plan should an emergency occur. For example, you should be thinking of a solution if you're caught in a middle of a storm, despite what the weather forecast says. Additionally, think about what to do if you've not hit certain milestones and need to turn back. Anticipating these types of emergencies or issues might actually save your life.
5. Never take or leave things on the trail
While it's great that you're heading outdoors and experiencing nature, it's important not to leave any trash or take anything from the trail with you unless it's trash.
Now that you're part of the hiking community, consider reading the 7 Principles of the Leave No Trace organization that aims to protect and preserve all the elements that make up the wilderness.