The Best Brands of Power Bank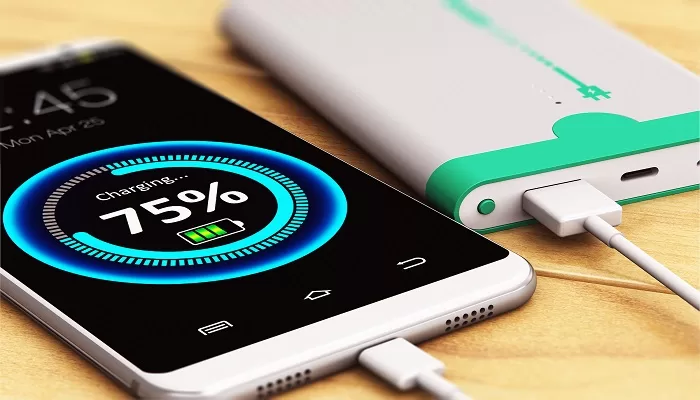 Power banks have become a basic necessity for frequent travelers all over the world. In fact, they have become a must-have item for all of us. The reason for this is simple. We are all so used to carrying our devices everywhere and charging them with ease that we simply cannot be without these small portable chargers anymore. In the event of an emergency, power banks can also mean life or death in some cases, especially if you have no access to a wall outlet to charge your phone or tablet.
A good quality power bank will provide you with several full charges before needing to be recharged itself, but despite their great design, they can become victims of wear and tear over time due to multiple recharges and use. Because of this fact alone, it is important to always keep at least one spare handy.
Without further ado, let's dive into the best brands of power banks in the market today:
6. Energizer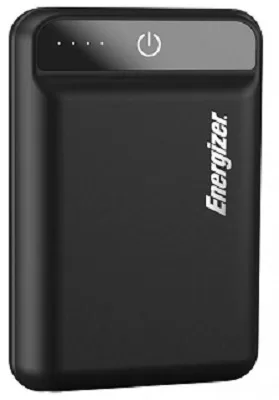 Energizer is a brand that has been around since the 1800s and is one of the best-known brands in the world. They were one of the major players behind popular portable chargers like Powerstick and Energizer Ultimate Lithium batteries.
The original Energizer Charger was released over 12 years ago, and it's still going strong today as one of our favorite options on this list. It comes with a single USB port for charging devices at a rate of 800 milliamps per hour which should be enough to charge most smartphones once or twice before needing to recharge itself again so that you can keep it charged up for emergencies or when you're traveling abroad where wall outlets might not always be available. You also have access to four LED lights that display how much power remains before recharging is needed again which makes life easy if you need an emergency boost to finish your day without running out of juice.
5. Anker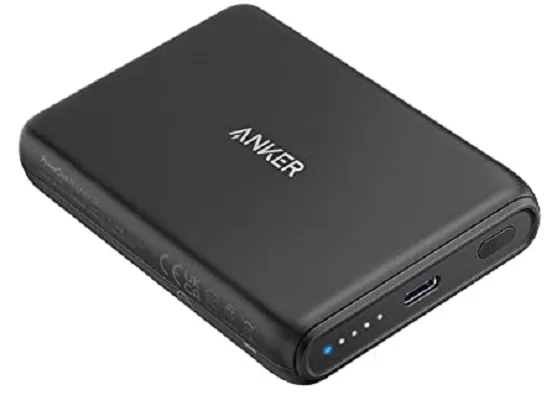 Anker is another brand that has been around since the beginning of portable chargers. They were one of the first brands to offer PowerIQ technology and they continue to be an industry leader in this area as well. Their range of power banks is incredibly popular because they provide a good quality product at a reasonable price point. Anker makes it easy for consumers by providing 5V, 9V, 12V, or 15V output options so you can charge just about any device on the market today (including Apple products) with ease. One nice thing about Anker is their 18-month warranty which means if your bank stops working properly after normal wear and tear then you'll get a replacement without having to pay anything yourself.
4. EasyAcc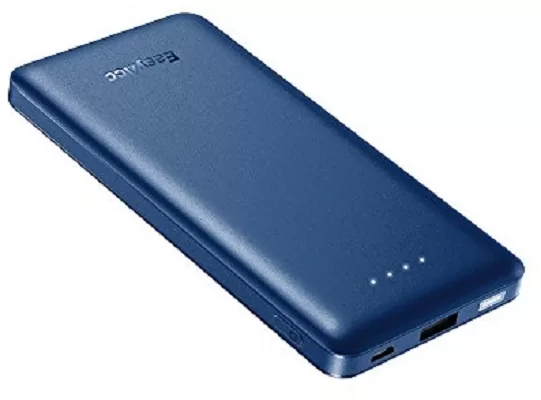 EasyAcc is another brand that has had a strong presence in the power bank market for years now, and they offer a wide range of different products to suit any need. They also are one of the first brands to offer dual USB ports so you can charge two devices at once which means your smartphone and tablet will be charged quickly as well without having to wait around for everything to complete. Their Amazon's Choice product comes with a 10400mAh capacity which should provide quite a few full charges before needing a recharge itself. Keep in mind on this model though that Easyacc recommends charging from empty until fully charged (which can take up to 6 hours) instead of using it while charging like most other models do because the lithium-ion cells inside have all been pre-charged together (which is why their batteries last longer).
3. Poweradd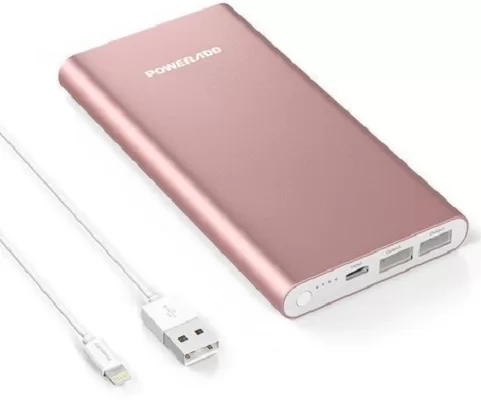 Poweradd is a newer brand to the market, but they have already built a reputation for themselves as one of the best brands available today. Their products are reasonably priced and offer good quality while also offering multiple USB ports so you can charge two devices at once which makes life easy if your family or traveling companions need some extra juice throughout the day as well. They also make it incredibly simple to figure out how much power remains in your bank by using LED lights that let you know when charging is needed again based on how often you use it (if used frequently) so there's no guesswork involved at all.
2. Jackery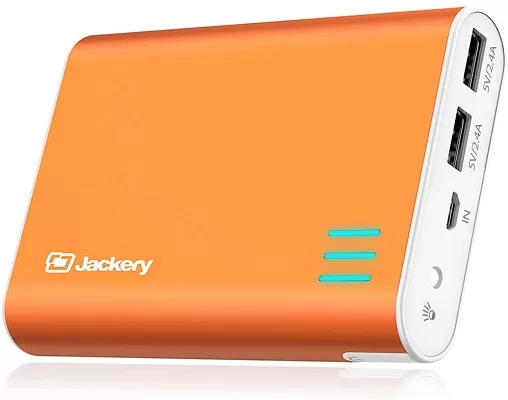 Jackery has been around since 2012 and has established itself as an industry leader in making high-capacity power banks that provide quick battery recharges without having to wait forever like other models seem to do sometimes due to poor circuitry design. The downside here though is that their batteries tend not to last quite as long over time compared to other models. Another issue is that the larger capacity banks tend to be rather large as a result of the extra battery cells inside, but if you don't mind carrying something a little bit heavier then Jackery offers some of the top options in this market right now.
1. RAVPower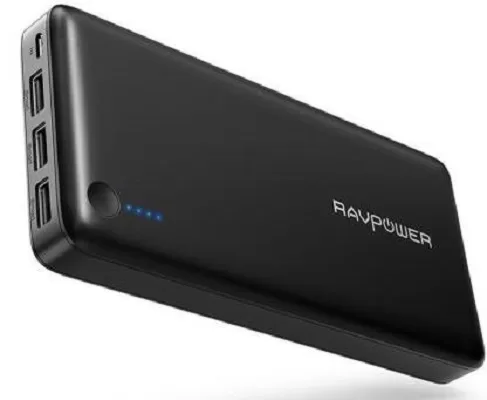 RAVPower is another brand that has been around since the beginning of this industry, and they are great at making batteries that can last for long periods of time before needing to be recharged again. They also make sure you know how much power remains in your bank so there's no guesswork involved when it comes to figuring out if charging is needed or not. You can use either USB port for charging devices as well which means you don't have to worry about using one port over the other (although 1A output is recommended for Apple products). RAVPower also offers a solid 18-month warranty with each product which helps add peace of mind.
Buying a power bank is an easy decision to make, and if you travel frequently then it's something that will eventually become an essential item in your bag. The brands above offer good quality products at reasonable prices so there's no reason not to add one to your cart. 
Remember though that when you start looking at the bigger capacity banks, they tend to be rather large and heavy so keep that in mind as well if you're planning on using your power bank frequently. If possible, try borrowing one (or asking for a review sample) from a friend or family member before buying just to see how it feels while carrying around with you throughout the day.