The Best Brands of Yoga Mats
Yoga mats are essential to all practitioners of this relaxing exercise. We've research the best brands of yoga mats so you don't have to, here it is.
8. Hugger Mugger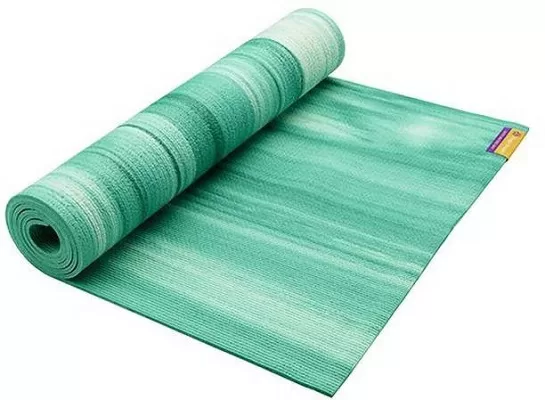 Hugger Mugger is a brand that is well known for high-quality yoga mats. In fact, all the products from this brand are very durable and are guaranteed to last a lifetime.
Hugger Mugger has a variety of styles in its yoga mats. There's one with an extra-wide surface that is great for those who want an extended area when doing poses like sun salutations or downward dog where you need more space than usual. The other type comes with handy strap holes so you can carry it around easily while traveling or when you want to bring it with you to the beach or at the park.
7. Jade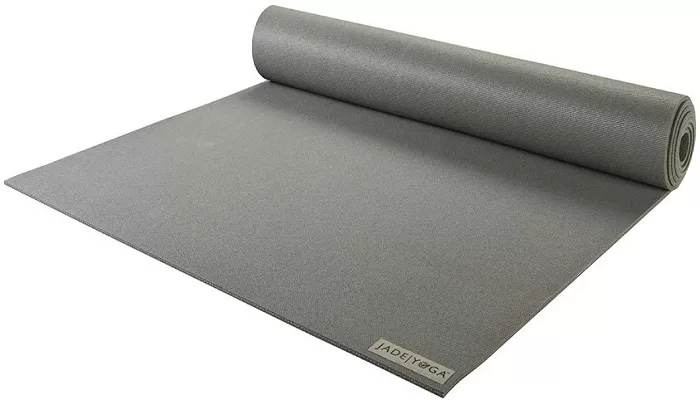 Jade yoga mats are well-known for their superior quality and durability. These mats can last a lifetime if properly taken care of because they're made from 100% natural rubber that is sourced from sustainable plantations in Asia, which means no pesticides were used during its production so there's no threat to your health when using this product. It's also latex, PVC, and Phthalate free so users can rest assured that they're breathing in a safe environment when using this mat.
Jade Yoga Mats are known for being very lightweight which is perfect for those who have back problems and want to make their practice easy on them. The thickness of the mat ranges from 5mm-9mm, depending on what you prefer most. It's also double-sided so no matter how long your yoga session will be, it won't wear out quickly because there's always a new surface to lay your hands on.
6. IUGA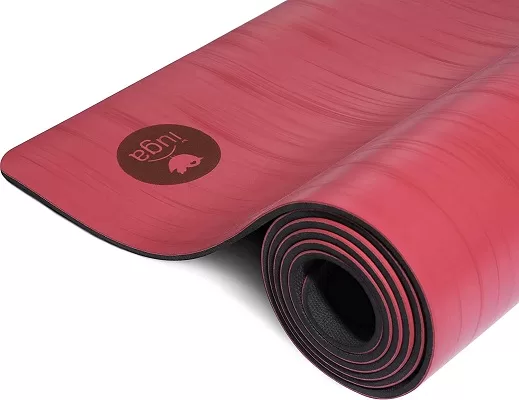 IUGA prides itself on its eco-friendly practices, meaning you can feel good about practicing your sun salutations while reducing your carbon footprint. These mats are made with biodegradable materials and have a non-slip surface to prevent slipping during practice. They're also very easy to clean and even come with their own carrying bag.
These premium yoga mats are extremely durable and they've gained an excellent reputation amongst the yoga community. They're a great option for beginners looking to invest in their first high-quality mat. However, they do come with a slightly higher price tag than other brands, so you may wish to shop around before making your final decision.
5. Prana E.C.O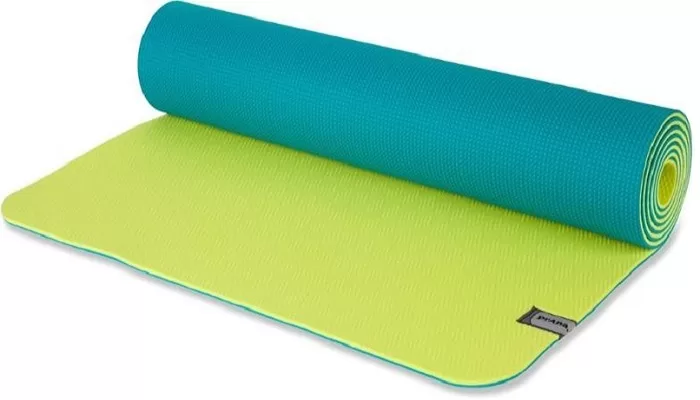 Prana E.C.O mats have an eco-friendly design that's made from biodegradable materials, which means it's safe to use if you're planning on throwing it away after long years of use. It's also very lightweight and comes with a lifetime warranty so you can be sure that you're getting your money's worth when purchasing this product.
Prana E.C.O mats are said to have the best performance for those who want to do yoga in hot conditions, because of their closed cell construction which keeps it cool as it absorbs moisture from sweat during practice. If what you need is something durable enough to withstand many years of use, then this is one of the best yoga mats for you.
4. Lululemon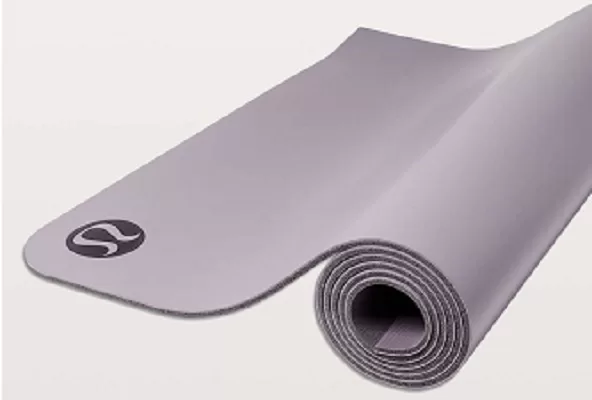 Lululemon is well known for its yoga pants and sports bras, but they also have great accessories such as this mat bag. This one comes with straps so you won't experience any problems carrying it around when traveling or just walking in the mall because it can get heavy after a while if you're not fit enough to carry something heavier than yourself. This mat bag also comes with a shoulder strap so even if you're holding it by the straps, your hands are free to grab something else while taking your mat around.
Lululemon's yoga mats come in 5 different colors: blackberry, green apple, oceanic blue, seaweed grey, and true purple. Those colors are also very popular so you can easily match them with your other Lululemon attire.
3. Gaiam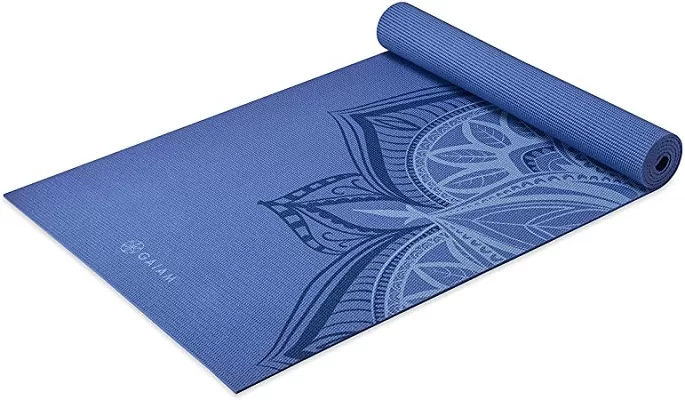 Gaiam is another very popular brand in the world of yoga. They're known for their high-quality and durable yoga mats. Gaiam offers a variety of styles that will surely fit your needs whether you want to practice indoors or outdoors.
Gaiam offers high-quality yoga mats that can last up to 10 years. It's made from PVC which is one of the most durable materials for this kind of product and its thickness ranges from 6mm-8mm depending on what you prefer in terms of comfort or sturdiness. All the mats come with a lifetime warranty so you can buy them without worries.
They do have yoga mats that are great for both types of exercise, so it's up to you what type you'd like to get for yourself. Their outdoor mats come with a convenient handle which makes it easier for carrying them around when traveling or when going to the beach.
2. Alo Yoga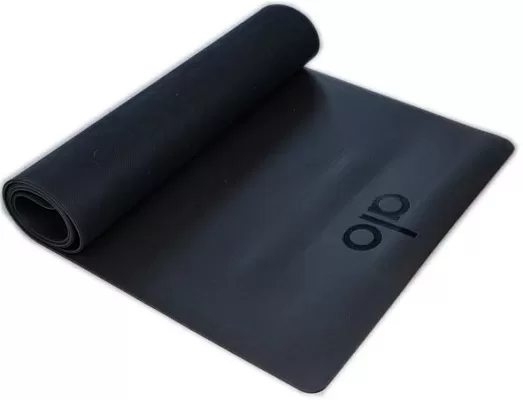 Alo Yoga is a brand famed for its high-quality cotton yoga mat. These mats are extremely durable and have a non-slip surface, making them perfect for practicing on hardwood floors. They're also very easy to clean, meaning you won't be spending hours scrubbing your mat after each class.
These popular yoga mats are made with 100% organic cotton and have a non-slip surface for extra comfort. The mat itself is very thick, which can be great for providing extra cushioning during longer sessions. However, it's also heavier than most other mats on the market, so you may find that it gets slightly uncomfortable to carry around in your bag.
1. Manduka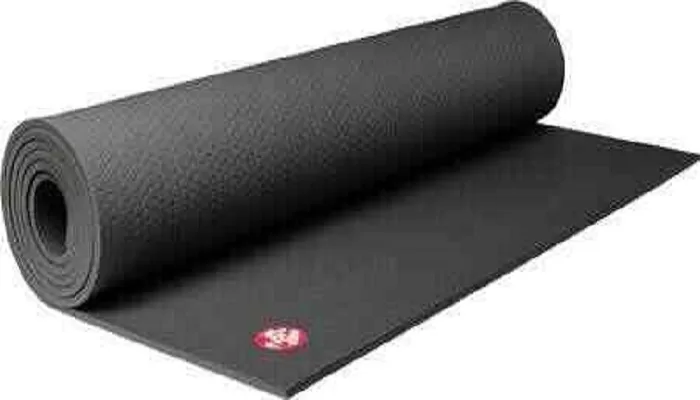 Manduka is a brand that's well known for its high-quality yoga mats, but this one here takes the cake if you're looking for something lightweight and easy to carry around during your outdoor sessions or when going on an adventure or maybe even traveling somewhere because it comes with a bag so you won't have any problems carrying it from place to place. It also repels water easily so sweat doesn't get in the way of your practice. It's also very durable so you can use it for years without worrying that it'll quickly wear out because of the materials used in its construction, which is highly resistant to any kind of weather condition and rubbing against anything. Manuka is also arguably the best brand of yoga mat in India too.
These are the best yoga mats of the moment. Now you don't have to look any further because we've done all the hard work for you, so all that's left is to purchase one of these items and start enjoying your practice without worrying about how long it will last or if it'll be easy on your body as well.