The Best Brands Like Lululemon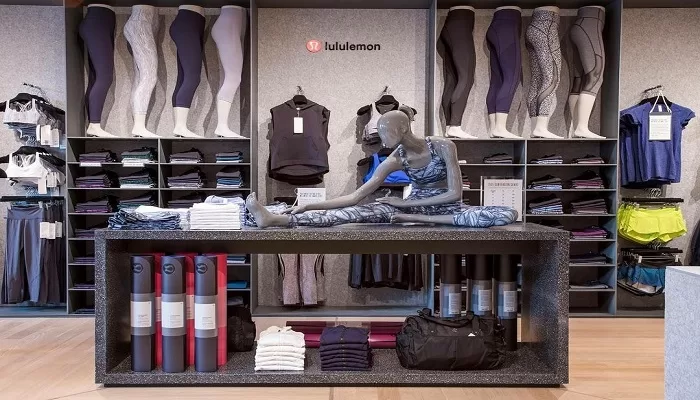 Lululemon is a unique brand known for its distinctive yoga-inspired clothing. The company was founded in 1998 by Chip Wilson, who envisioned a line of high-performance athletic wear for women that would also look great at the gym and on the street. Lululemon's style is based on a few key principles: fit, fabric, quality, color, and design. The company's goal is to empower women to be healthy, confident, and comfortable in their bodies. Lululemon is headquartered in Vancouver, British Columbia.
Lululemon sells sports and casual apparel for women that is made from high-performance materials such as natural fiber and recycled polyester. Its styles include everything a woman needs to complete her workout wardrobe including pants, tops, jackets, shorts, capris, and sports bras. Lululemon is also known for its signature yoga pants that are made of a special fabric called Luon.
Here are the best brands like Lululemon out there right now:
9. Girlfriend Collective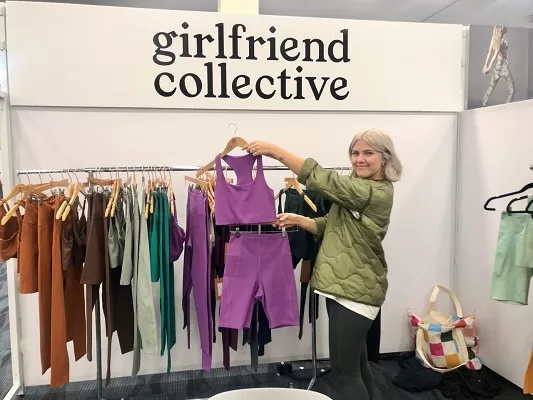 Girlfriend Collective is a Seattle-based yoga apparel company that was founded in 2017. The brand has two main philosophies: to promote and inspire healthy body image through their products and to cultivate a sense of community through their online social channels. Girlfriend Collective specializes in yoga pants, leggings, and tights made from high-performance fabrics such as bamboo and recycled polyester. The brand has become widely popular on Instagram because of its dedication to creating gorgeous images that showcase its products. Girlfriend Collective is known for its wide variety of designs which include geometric patterns, floral prints, and bright colors.
8. Carbon38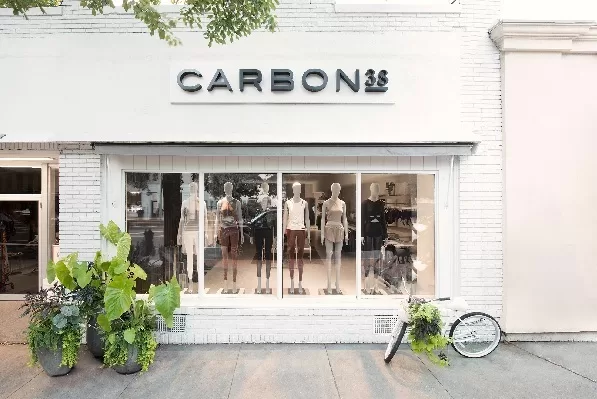 Carbon38 is a fashion retailer that offers its customers the latest styles and trends at reasonable prices. The company's goal is to provide women with casually sophisticated clothing that promotes comfort, confidence, and style. Carbon38 was founded in 2012 by Katie Warner Johnson and is based in Los Angeles.
Carbon38 offers a wide variety of clothing for women that includes everything from great-fitting pants to beautiful dresses and tops. Carbon38's styles range from understated elegance to edgy urban chic.
7. Fabletics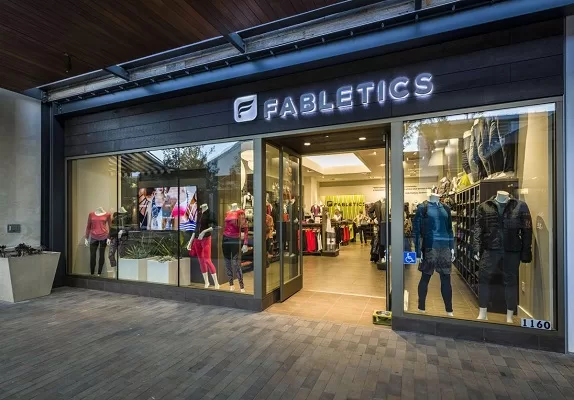 Fabletics is a company that offers sports apparel and accessories. The brand was founded in 2013 by Kate Hudson, Adam Goldenberg, and Don Ressler. Fabletics sells its products online through a subscription-based model. Customers can sign up to receive new clothing each month based on their size or preferred style. Styles range from yoga pants and tights to tops, jackets, shorts, and more. Fabletics has a wide variety of clothing for all women's sizes. The brand also offers its customers social media challenges that offer discounts on certain styles and items.
6. MPG Sport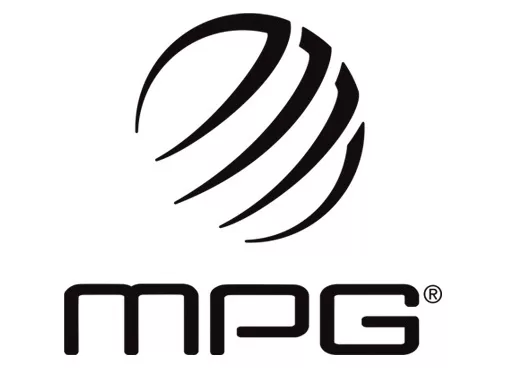 MPG Sport was founded in 2002 by two sets of brothers, Ash and Prashant Modha, Raj and Amit Bahl who understood the importance of creating clothing styles to fit the dynamic and diverse lifestyles of active women. MPG specializes in high-performance athletic wear for women with easy-to-move designs, soft fabrics, and flattering silhouettes. MPG is headquartered in New York City.
The company's mission is to create fashionable activewear that looks good in the gym and outside of it. Each piece of MPG clothing has a unique fit designed to flatter every figure type so that women feel beautiful whether they are working out or running errands. MPG offers a full range of women's activewear including tops, bottoms, and accessories such as sports bras, socks, headbands, and sunglasses.
5. Outdoor Voices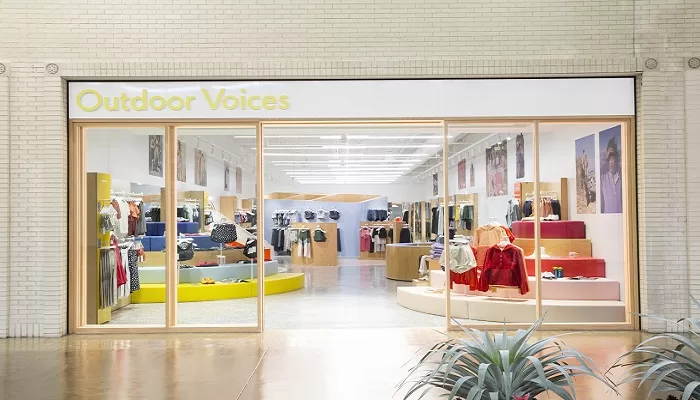 The Outdoor Voices brand is the brainchild of its founder, Tyler Haney, who started the company in 2012. Her goal was to create a line of high-quality clothing for women that was comfortable and could be worn in any situation from yoga class to running errands around town after work. The company's name comes from one of the core values that Outdoor Voices lives by to be present in the outdoors.
Outdoor Voices' style is very casual, yet practical and functional. It's made from premium fabrics that are designed to wick moisture, dry quickly, and provide warmth without bulkiness or restrictions. The brand also offers a line of stylish yoga leggings made from recycled water bottles.
4. Alo Yoga
Founded in 2007 and based out of Los Angeles, Alo Yoga is a high-performance athletic wear company dedicated to making the best yoga clothes possible. The company's mission is to provide superior quality products that empower people to practice more and live better lives. All of its clothing is made from innovative natural fabrics, which are antimicrobial and moisture-wicking. The company's designs are all based on the idea that clothing should be functional but also flattering.
3. Sweaty Betty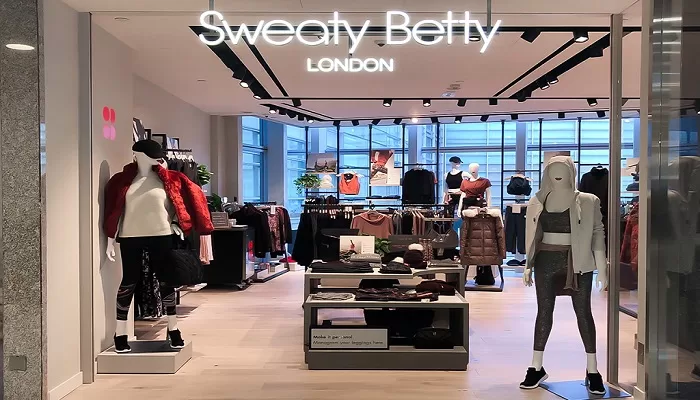 Sweaty Betty is a British activewear brand that was founded in 1998 by Tamara and Simon Hill-Norton. The company sells sportswear, swimwear, lingerie, and accessories for women who love to get fit. Sweaty Betty's clothes are made from high-quality materials such as natural leather, silk, and lace. The company also uses performance fabrics such as bamboo, stretch micro-jersey, and Lycra in its designs to create a flattering fit that helps women feel confident and comfortable in their workout gear.
2. Bandier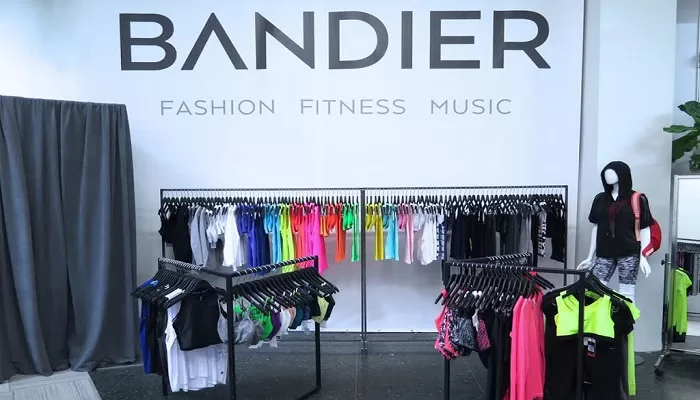 Bandier is a premium activewear brand that features stylish clothing for women who are passionate about fitness. The company's designs feature feminine details with a modern edge, including ruffles, straps, and mesh insets. Bandier products include tops, leggings, hoodies, and jackets. All of the items are made from high-quality, comfortable fabrics such as cotton and lycra. Bandier is based in New York City and was founded in 2014.
1. Tracksmith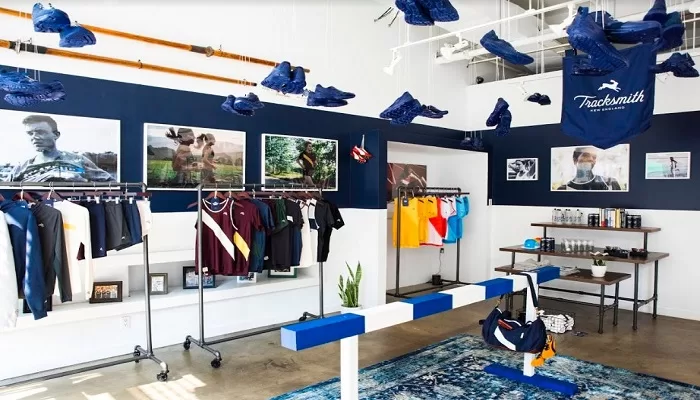 Tracksmith is premium underwear and athletic clothing brand focused on providing quality products that will last for years. The company offers high-performance sports bras, compression shorts, leggings, and tops in its signature fabrics. Tracksmith was founded by two college friends wanting to design better-fitting athletic clothes that would actually look great when you were wearing them. The brand was launched in 2013 after raising funds from angel investors.
Tracksmith is based in Wellesley, Massachusetts and its products are available online or at a number of retailers nationwide including Nordstrom and Lululemon. Tracksmith's goal is to make high-quality sports gear that helps women look and feel their best.
These Lululemon alternatives are good options if you're looking for a similar brand. With these alternatives, you can find the same quality and style of Lululemon products at much lower prices. You can choose from a wide range of products for yoga, running, fitness, and workout.
Do you have a favorite Lululemon alternative that we missed? Let us know in the comments section below.