How to Dress for a Sporting Event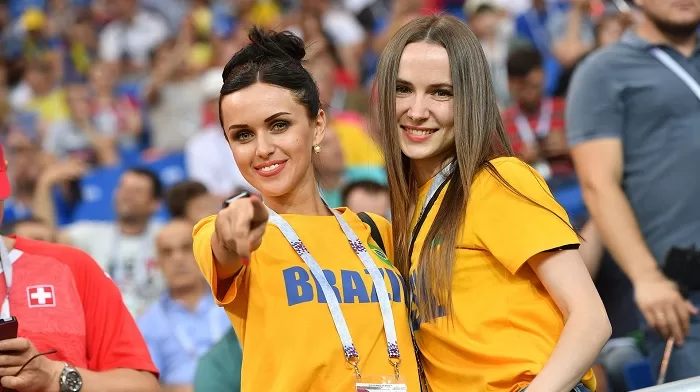 One of the main sporting events of the year in cricket, the England v India Five-Test series, will take place in August. For the females, it is a great reason to think about how to dress for a cricket match or any other sporting event. In this article, we will talk about fashionable things that will help any woman feel comfortable in the stands while watching the game and look stylish at the same time.
T-shirt with a print
At any sporting event, the main thing is comfort. Therefore, it is worth rejecting the semitransparent synthetic blouses in favour of tight cotton free cut shirts with the team logo, sports brand, or any other print. Such clothes will help you look stylish and bright, it will not hinder the movement and stick to the body. Wearing a T-shirt with the logo of the club that you will support during the match, you can easily qualify as an avid fan.
Jeans
Jeans are a truly versatile item in any wardrobe. They will help out at a sporting event. This season, it is recommended to choose models with a high waist, which visually elongates the legs. In addition, the jeans should not stretch and rub. You'll be comfortable in such jeans for sure.
Cap
This wardrobe item might not become just a stylish accessory but reliable protection from the scorching sun. Cap may have a team logo on it. You can combine the accessory with anything: a jeans skirt, with a sweatshirt, T-shirt, sneakers, bomber, and even with dresses and pantsuits. Cap this season can become an essential part of almost any image.
Massive Sneakers
It doesn't matter much what you decide to wear to the match, jeans with a t-shirt, a dress or a jumpsuit. Massive high-soled sneakers will be the perfect addition to your outfit. For many seasons the relevant models are white, which is especially liked by fans of the classics. If you want to make the image more striking and memorable, choose models with a futuristic accent.
An obvious advantage of sneakers: it will be more convenient to run a wave or jump out of place during the goal in such shoes than in high-heeled ones.
Windbreaker
Another piece of clothing that will not only help you look stylish but also protect you from bad weather or the scorching sun. At a sports event, you can wear a classic lightweight jacket without extra decorations or a bright model in the sports-chic style from Nike or Adidas. It is worth remembering that in this season the over-size is relevant, and therefore the model should fit you freely.
Another advantage of the windbreaker is its portability: such a jacket is easy to take with you, removing it in a bag or backpack.
Jumpsuit
If you still don't have a jumpsuit in your wardrobe, it's time to fix that. We're willing to bet that they haven't invented a more versatile piece yet. In 2021, jumpsuits include street style, casual, evening or romantic looks. You can wear a jumpsuit with rough boots, sneakers or running shoes to a match, ankle boots or jackboots to a party. Combine the jumpsuit with the right footwear and accessories for the occasion to look stylish.
Sports suit
This is an option for those who don't have the time or desire to take too long to come up with a look to go to a sports match. To not look dull in a tracksuit, add bright accessories to the image: large earrings, unusually shaped clutch or rough boots. With the help of accent items, you can turn workout clothes into fashionable ones.
To sum up, we would like to say that at any sporting event casual or sporty-chic style things will be appropriate. Choose comfortable clothing that does not pinch or rub anywhere. Then nothing will prevent you from enjoying the atmosphere of the sports festival and getting positive emotions.
And those who prefer not only to attend sporting events but also to bet on the performance of favourite teams, we advise checking the rating at the website Meta.reviews, which contains the most reliable bookmaker operators with high odds.