The Benefits of Running a Loyalty Program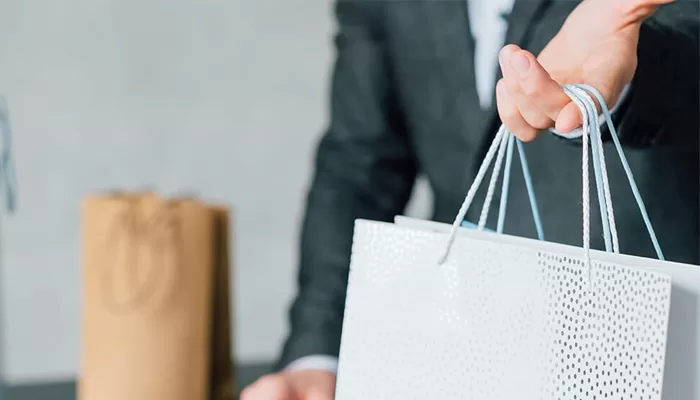 Customer loyalty programs are one of the best ways of achieving customer retention and increasing your customer lifetime value. While many businesses seem to be laser-focused on attracting new customers to their brand, many of their existing customers end up falling to the wayside and get left behind. This approach can be risky as you can be sure there are other brands with a similar offering waiting to grab their attention with a rewards program that will honour their brand loyalty.
Do you have a customer loyalty program for your brand? Is there a dedicated rewards program for all of your customers to keep them coming back and shopping with your brand? Are you uncertain if a rewards program is right for your company?
Whatever the case may be, we wanted to share with you some of the benefits of running a loyalty program and how creating a rewards program of your own will allow you to maximise customer retention.
"More than 90% of companies have some sort of loyalty program" – Accenture.
01. Retain the customers you have while attracting new ones
When it comes to keeping the customers you have, a rewards program is a proven and effective way to create loyal brand advocates. One of the first lessons we learn as a marketer is that attracting new customers is more expensive than retaining existing ones.
The better your loyalty program, the more your customers will want to come back and buy more, as well as the more they'll want to tell their friends all about this fantastic rewards program they have with one of their favourite brands.
02. Competitive pricing becomes less of a deciding factor
While it's essential to have the right price point for your products, when you have a loyalty program that connects on an emotional level with your customers, it plays a minor part. Once you connect with your customers emotionally, switching brands will take more than just competitive pricing. Moreover, brands can increase wallet share and turn their best customers into their biggest advocates by focusing on emotional relationship building.
03. Build relationships with your customers
An effective rewards program helps your brand in building long-term relationships and genuine connections with your customers. It is widely known that customers who feel valued keep coming back to use your service. A strong connection with your brand can be the deciding factor when choosing between your brand and the competitor down the street. If you treat your customers as merely a source of revenue, they will likely see the relationship with your brand as transactional. Value them, and loyalty will follow.
The longer you retain a customer, the more data you're able to collect around their purchase history, buying trends, which products sell best, and much more. The more you know about your customers, the more you know how to build the best loyalty program for them.
04. Increase sales
When you take the time to create a loyalty program and tailor it to your customer's requirements, you'll ensure they receive a more personalised and positive experience from your brand. This positive interaction results in their continued loyalty to your brand over another. Did you know repeat customers also tend to spend more on each transaction? Loyal customers are more likely to have higher-order values, repurchase, refer more, and try a new offering.
Moreover, research shows that loyalty programs encourage the most effective marketing: word of mouth advertising. Seventy-three per cent of customers are more likely to recommend companies with attractive loyalty programs. Upon receiving this recommendation from someone they trust, the research from IRI shows that 74% of consumers choose a brand based on a solid customer loyalty program or discount program. With this in mind, it makes sense for businesses to leverage every interaction with a customer to drive enrolment.
Final thoughts
These are just some of the top benefits of implementing a loyalty or rewards program for your brand. Benamic can help with all your promotional marketing needs when setting up a loyalty program. Contact our team to learn more.
For more reading, check out our blog post on running a successful gift with purchase campaign.