The Beginner's Guide to Purchasing Eye Lens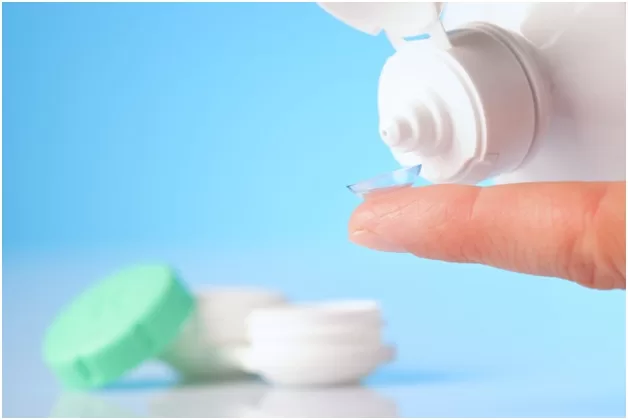 Contact lenses are a blessing for those who do not wish to carry a bespectacled look all the time. They are a safe and convenient alternative to glasses as they offer the same solution to all kinds of vision problems and power defects. Numerous options within the range of different eye lens prices are readily available in the market, making it simpler for you to choose the best ones for yourself. However, before opting for lenses, it would be wise to get approval and prescription from your medical practitioner.
The process of wearing contact lenses requires time and practice. Moreover, a significant challenge is the purchase of the right contact lenses. While it might seem like a daunting task, the following necessary information will help you select the ideal lenses:
Choose Lens Based on Material
The first factor to consider while buying contact lenses is its material. Here are five different types of lenses based on the material they are made up of:
These lenses are made from hydrogel, which is a type of gel-like, water-containing plastic. You will find these contacts to be thin and pliable. They conform to the surface of the eye.
Silicone Hydrogel Contact Lens
An advanced type of soft lens material is required to make these silicone hydrogel lenses. Further, these lenses allow more oxygen to pass through the lens and reach the frontal surface of the eye. Silicone lens is a common choice of contact lenses!
Gas Permeable Contact Lens
These contact lenses are rigid and maintain their shape on the eye. Usually, eyes take more time to adjust to these highly oxygen-permeable lenses. However, after the initial adaptation, it becomes as comfortable like soft lenses.
As the name suggests, these lenses are a hybrid of two contact lenses. They have a rigid gas permeable centre surrounded by silicone hydrogel material. These lenses, designed to offer comfort also have clear optics as provided by gas permeable lenses.
PMMA (polymethyl methacrylate) Contact Lens
PMMA contact lenses look similar to the gas permeable lens but are made of plastic. Hence, they are not oxygen permeable lenses. They are the conventional hard lenses that are known to be more durable.
The eye lens prices of each of these mentioned above contact lenses differ.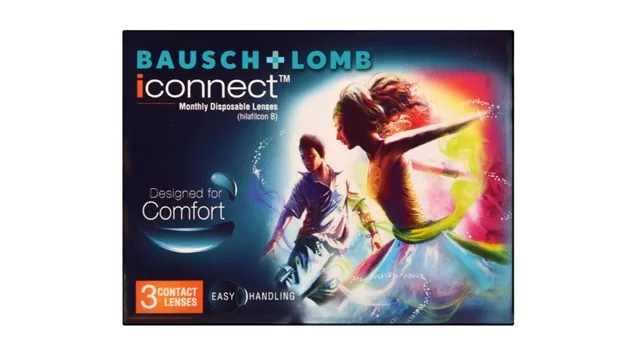 https://www.titaneyeplus.com/monthly-disposable-baush-lomb-i-connect-contact-lens-html.html
Choose Lens Based on Wearing Time
 Following are lenses differentiated based on wearing time:
Daily wear lenses: These can only be for worn for a day, after which they need to be disposed of.
Extended wear lenses: These can be worn for a specific number of days, ranging from a few days to up to 30 consecutive days.
Contact lenses can be further categorized as per replacement requirement:
Disposable contact lenses: These lenses can be disposed of every two weeks.
Frequent replacement contact lenses: They should be discarded monthly or quarterly.
Reusable contact lenses: These lenses can be replaced every three or six months.
These replacement classifications are generally for soft contact lenses. The lenses should be replaced frequently to prevent the build-up of lens deposits. Also, the chances of contamination and eye infections increase if they are not replaced timely.
Choose Lens Based on Features
Specific soft contact lenses are specially made to reduce the risk of lens-related dry eye symptoms.
Coloured Lens for Cosmetic Use
There are contact lenses that enhance the natural colour of eyes. Otherwise, some lenses can change eye colour. Like, blue lenses for brown eyes.
Another category of coloured contact lenses is special-effect lenses. They are known as costume or novelty lenses; these help in achieving a cat or vampire-like look.
Ultraviolet Rays Inhibiting Lens
Some contact lenses protect against the harmful rays of the sun. Further, they also protect eyes from conditions like cataract and others.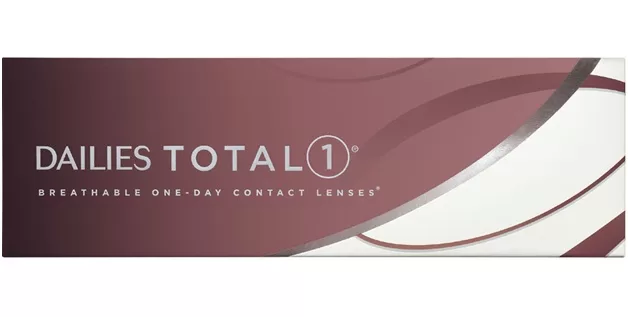 https://www.titaneyeplus.com/daily-disposable-dailies-total1-contact-lens-html.html
Choose Lens Based on Design
Soft contact lenses are available in numerous designs. These designs depend on the intended purpose of the glasses:
These contact lenses have the same power throughout the optical part of the glass. Usually, they are used to correct myopia or hyperopia. (1)
The meridians of these contact lenses have different powers. They help in the correction of eye conditions like astigmatism. (2)
These lenses contain power zones for near and far vision. They help in correcting presbyopia, nearsightedness and farsightedness. (3)
Choose the Lens Based on Suitability
Several factors influence the type of contact lenses which should be purchased:
The contact lenses bought should address the eye condition for which wearing lenses is required in the first place.
Lenses should fit the eyes well. There is a variety of different lenses available with various diameters and curvatures.
The lens should always be worn as per the recommendation of the eye doctor.
Contact lenses should be bought, keeping in mind the factors mentioned above. It is vital to understand the pros and cons of each type of lens before buying. Reputable brands like Titan Eyeplus offer an extensive collection of contact lenses. There are various brands with different eye lens prices available. Choose contact lenses for comfort and maintaining good eye health!
1.https://www.aoa.org/documents/optometrists/CPG-16.pdf
2.https://journals.lww.com/claojournal/fulltext/2018/09001/Efficacy_of_Toric_Contact_Lenses_in_Fitting_and.52.aspx
3.https://onlinelibrary.wiley.com/doi/full/10.1111/cxo.12488