The 2020 Twitter Updates You Need to Know About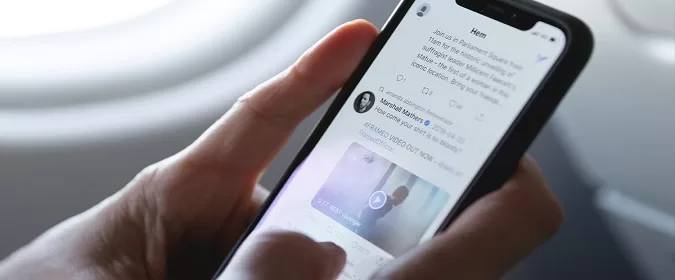 As it celebrates 14 years since the first tweet, Twitter continues to be an innovator in social media. It's a rapid-fire source of news, jokes, viral trends, and so much more depending on who you follow and how you want to use the platform.
As the social media landscape continues to change, Twitter adapts with the times and the requests of its users. There are new changes on the horizon, too, as we look at the updates and features that are being rolled out in 2020.
Hold That Tweet and Add Another
Users have long wanted an edit button for tweets, but for many reasons, including the implications of a politician going back and changing their stance, that won't happen.
However, in February Twitter released a new feature allowing users to add tweets to preceding tweets. This tool encourages users to discuss complex topics and create longer threads.
Twitter announced that the addition of tweets is the closest they'll get to allowing edits to be made to previous statements shared on the platform #accountability.
Twitter Stories – Fleets
Twitter has finally jumped on the stories bandwagon and plans to unveil their own version, called Fleets, this year. Unlike tweets, users will not receive likes, replies, or retweets on shared Fleets.
Rather, the video will self-delete after 24 hours, the same as story functions on platforms like Instagram and Facebook. The new video-sharing feature is currently being tested in Brazil before being implemented worldwide.
The company hopes to eventually progress the tool to have categories such as 'Close Friends' or hashtag groups, but for now, users can look forward to simply using Twitter stories for their fleeting thoughts.
Don't @ Me Twitter Update
That's right, Twitter won't allow users to mention you without your permission. This is a feature created to protect users from abuse or harassment on the platform.
It also enables users to keep a lower profile on Twitter without becoming entirely private. This provides more control over communication and saves users space, no longer requiring the infamous "don't @ me" line.
This level of privacy and control that Twitter is striving for in 2020 is a major overhaul to the way we communicate on social media.
Goodbye, Retweet
Similar to the previous feature, users will soon have the option to decide if others can retweet their tweet. This gives users more control on who can see their post.
In an age where social media lacks privacy, this may be a refreshing feature for those who genuinely want to use the platform to keep certain things to close friends or a specific audience.
Tweet to Categories
Do you ever feel like your tweet isn't reaching your intended audience? Twitter is striving to make tweets more relevant by implementing a feature that allows users to direct their tweet towards a certain hashtag, interest, or group of friends.
While this feature, which now is available on Android as well as iOS, may drive more higher-performing conversations, it also poses the most risk for abuse. The semiprivate nature of tweeting only to particular categories resembles similar characteristics of private Facebook groups, in which it's harder to penalize bad behavior like spreading misinformation.
Hate-Free Zone
In a continuing effort to protect users and create a safer community environment, Twitter expanded its language guidelines. The network no longer allows users to share dehumanizing speech made towards people on the basis of their age, disability, or disease.
In the recent wake of COVID-19, the protection of users against disease-charged prejudice was a necessary extension made to their community rules. While inappropriate tweets made prior to the new rules won't be deleted, all new ones will be.
The Takeaway
If you're a Twitter user, get excited, because 2020 has some big changes in store. Last year, we saw several new features and updated guidelines.This year, Twitter marketing is focused on strengthening user privacy and increasing conversation controls.
The social media platform has solidified its position after 14 long years of innovation and growth. It will be exciting to see what Twitter updates are to come in the next 14 years.