Barclays Helps SMEs Access 'Big Data' to Aid Growth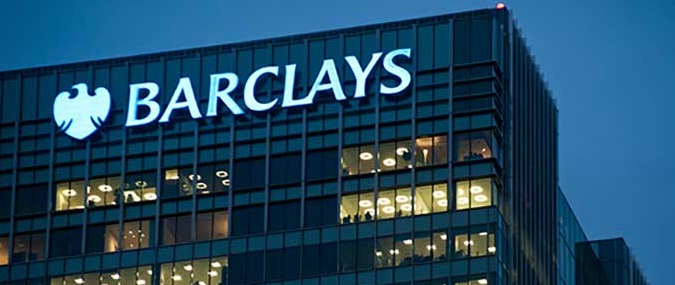 Barclays brings businesses local insight with the launch of SmartBusiness
Service will bring UK SMEs data to life across transactions and payments including consumer habits
Launched as research* reveals over half (56%) of SMEs don't utilise their data frequently, missing out on opportunities for growth
Barclays is launching a new online data insights service for its small and medium business customers next month. SmartBusiness will analyse and bring transaction data to life and will allow business owners to compare against similar businesses in their region. The solution, the first of its kind, will bring the power of a market research department to time-starved small business owners, for a low monthly cost.
The service will be available in May 2016 to over 500,000 business customers through Barclays online banking. It will show key trends around business inflows and outflows and show how money is paid in from cash, debit cards and cheques, in addition to an average spend by customer.
Latest research reveals that 56% of SMEs rarely or infrequently check their business data with 3% having never looked at it at all. While 44% of UK businesses say they check their data daily or weekly, common frustrations include being occupied by other tasks (33%), not having enough time (22%) and 15% have never even thought to analyse their own data on transactions and customers.
Ian Rand, CEO of Barclays Business commented: "For small and medium sized business owners, running a business is a full time job and it can be difficult to find the time to take stock and plan for the future.  SmartBusiness will help SMEs and aspiring entrepreneurs to both run their business by understanding their cash flow better; and to grow their business by understanding more about their customers. We want to give small businesses access to affordable market insights that traditionally would be the preserve of larger companies. We are equipping the nations businesses with access to their own data in a form that's much easier to use, and supporting the government's plans to promote digital business solutions around data."
The tool will analyse business banking and card payment transactions to present data and intelligent insights to help customers manage and grow their business, identify opportunities and take informed actions and decisions for their business.
Using anonymised sector data, businesses will be able to compare against similar businesses in their area and track how they are performing over time. Users with a Barclaycard terminal will also be able to view customer insights such as behaviours, audiences, and spending patterns. Its design will help businesses design loyalty or reward schemes planning, by having an easy to read summary of customer spend and visits.
The service will be £4.95 per month plus VAT, and Barclays believes SMEs will save much-valued time with the easy to read, relevant and intelligent insights about their business and customers.
The poll went on to find that while there are a high number of businesses not utilising or understanding their data, many identify the value it could have on their business. The top benefits of doing so include growth, cashflow management and understanding customer base.
| | |
| --- | --- |
| Thinking about analysing your business data, please select the statement(s) that best apply to you | % |
| 1.    It's essential to grow my business | 48% |
| 1.    It's essential for cash flow / staying in control of my finances | 45% |
| 1.    It's essential for better understanding my customer base, e.g. their needs/preferences | 42% |
| 1.    It's essential in order to gather insight into what is and isn't working in my business | 33% |
| 1.    It's essential for keeping up with competition | 30% |
| Source: One Poll 26th February 2016 | |
About Barclays
Barclays is a transatlantic consumer, corporate and investment bank offering products and services across personal, corporate and investment banking, credit cards and wealth management, with a strong presence in our two home markets of the UK and the US.