Sprite Brings More Spice to 2022 Holiday Season With Limited-Edition Offerings and Fresh Creative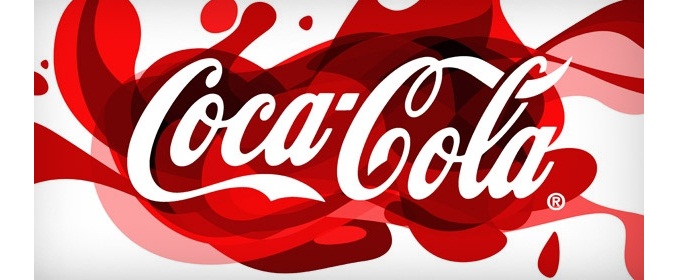 Nothing signals the start of the holiday season quite like Sprite Winter Spiced Cranberry and it's zero-sugar sidekick, which are back on shelves while supplies last. The fan-favorite flavor is back to spread yuletide cheer again with additional packaging options and fun, festive surprises.
Sprite Winter Spiced Cranberry is available nationwide in 20-oz. and 2-liter bottles, six-packs of 7.5-oz. mini-cans and 12-packs of 12-oz. cans. Fans can enjoy Sprite Winter Spiced Cranberry Zero Sugar in 2-liter bottles and 12-packs of 12-oz. cans. Sprite Winter Spiced Cranberry and Sprite Winter Spiced Cranberry Zero Sugar bring a zesty twist to Sprite Cranberry, a seasonal staple since 2013. Intended to be sipped as a standalone beverage or cocktail mixer, the limited-edition offerings complement the crisp lemon-lime taste of Sprite with a warm spice blend and touch of tart cranberry.
"Sprite fans have always had an affinity for cranberry—a comforting and familiar fruit flavor during the holidays—and the 2019 launch of Sprite Winter Spice Cranberry brought even bigger joy and excitement. Even though this cheerful combo is only in the market for a few weeks and usually sells out due to high demand, we get requests for it year-round on social media," said Terika Fasakin, brand director, Sprite North America. "We were excited to respond to requests for a zero-sugar option last year, and to expand our lineup again in 2022 with the addition of can multi-packs."
For the second consecutive year, Sprite is teaming up with UNWRP, a Black-owned custom giftwrap company that embraces the joys of gifting as a form of self-expression. Starting Monday, Nov. 7, select Sprite fans may be able to secure a FREE set of custom greeting cards on UNWRP.com via surprise-and-delight giveaways. For more information regarding the UNWRP partnership, follow @Sprite on social and sign up for email updates on Sprite.com/sprite-winter-spiced-cranberry-opt-in. In 2021, UNWRP's limited-edition Sprite Winter Spiced Cranberry giftwrap sold out in weeks.
"As a creative and business owner, there's nothing I love more than getting to share my work and passion with the world," said UNWRP Founder Ashley Fouyolle. "With this month marking our 5-year anniversary, it's been exciting to celebrate by collaborating with Sprite once more – a collaboration that draws inspiration from their Winter Spiced Cranberry flavor. No matter what you celebrate, I hope that Sprite Winter Spiced Cranberry and this year's greeting cards from UNWRP help spice up your holiday!"
The collaboration extends Sprite's commitment to helping emerging artists and creators realize their dreams and showcase their talents through the "Thirst for Yours" brand platform, which launched in 2019.
A full holiday marketing campaign celebrates the return of Sprite Winter Spiced Cranberry and Sprite Winter Spiced Cranberry Zero Sugar with shopper, out-of-home and social media support focused on embracing the season with loved ones. A new TV spot titled "Toast to Family" revisits the Black joy creative concept, which Sprite will help spread on social and digital media with colorful commentary, personalized "Spiced Up Playlists" on Spotify and a Snapchat AR lens.
"Everyone shows love and joy during the holidays, but no one as uniquely as young Black people whose humor and vernacular spread cheer with a little extra spice and uplift—just like Sprite Winter Spiced Cranberry," said A.P. Chaney, creative director, Sprite North America. "This spot reinforces the witty and lighthearted storytelling approach we took last year, this time highlighting the colorful and extra-spicy relatives you might come across at a family gathering over the holidays."
Source: Coca-Cola