Best Finnish Liquor Brands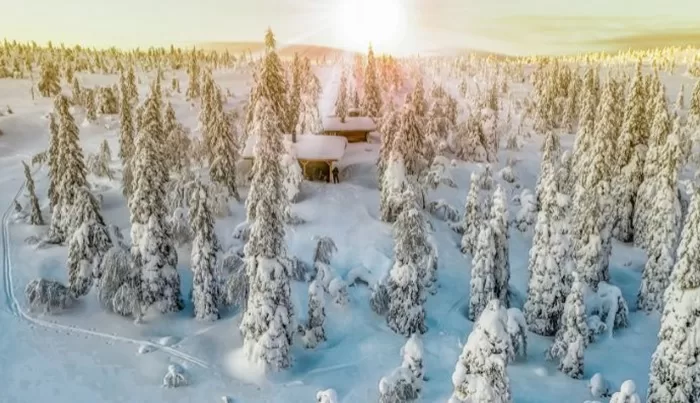 The taste of vodka and flavored vodka – Finnish alcohol brands are now attracting world attention. Today, Finland has several small breweries and distilleries that produce award-winning products that have won awards all over the world. Instead of mass brands, consumers are looking for the story behind the alcoholic beverage.
In just a couple of years, Finnish alcohol has become a major attraction for food and drink exporters. Alcoholic beverages already account for more than 10% of the country's total food exports. They are the largest single category of food exports.
Last year, Finnish alcohol exports abroad were already a fifth higher than at the beginning of the decade, at over €160 million. Vodkas, gins and flavored wines are the best sellers worldwide. In fact, today more spirits are exported than Finns themselves drink.
Finland's small size is an advantage
In the last five years the world is experiencing a boom in craft spirits. Finland is a small country and they have a lot of special products that are not mass-produced. People all over the world are beginning to be tired of mass-produced products and here Finnish brands have their niche.
Asian bars, hotels and restaurants, for example, are looking for more specialized products and are trying to create an "exclusive profile" for themselves.  Finnish alcohol products are a good way of creating a profile because they usually have a story to tell. The origin of the raw materials is well known.
Therefore smallness can be turned to Finland's advantage. In a small country, everything in the production chain can be traced. The main raw material for marketing alcohol, water, plays a particularly important role. The role of water in the production of alcoholic beverages cannot be overemphasized.
Action is needed to ensure that other Nordic countries do not "go right over the top"
The state-owned alcohol company Altia has also recognised the importance of pure Finnish water in marketing alcohol.
The company has been selling Koskenkorva in the US since last autumn. Koskenkorva's strength is above all the water from South Ostrobothnia.
Finland has incredibly fine, clean raw materials. Consumers around the world are increasingly looking at where a product is made, which means that exports offer Finland a lot of opportunities in the food sector. Experts believe that Finnish food exporters should act fast now.
Altia itself is very much in the race. For example, it is already the market leader in aquavit in Sweden – and is constantly looking for new quality wine brands to buy.
Finnish gin expertise is world class
Finnish gin is so good that many casinos around the world offer it at a very high price. Next time you're playing the best casino games, or parhaat kasinopelit as the Finns say, pay attention to the bar shelves. If you see Finnish gin there, order it.
Arctic Blue Gin, produced in Ilomantsi, won the world's best gin award a couple of years ago. Now its success story has continued, as the product's bottle and label have won a gold medal at the internationally prestigious International Wine & Spirit Competition in London.
Kyrö Distillery's Napue Gin won the International Wine & Spirits Competition in the UK some years ago, when a gin and tonic made from Napue was selected as the best of 150 gins.
Suddenly the world took an interest in a small municipality of five thousand inhabitants in Ostrobothnia. Kyrö Distillery is located in the old dairy in Isossakyrö.
Koskenkorva and Finlandia Vodka
Koskenkorva is a clear wine made from cereals with 3 g/l of added sugar. Originally made from potatoes, Koskenkorva is now made from Botnia barley, which is processed domestically to produce Koskenkorva.
Finlandia Vodka is colourless, warm, neutral and dry. It is made from pure Finnish water and the best Finnish barley and it has a very exquisite taste. Finlandia Vodka is probably the most well-known Finnish alcohol brand there is, but smaller brands such as Kyrö and Arctic Blue Gin, are on their way to becoming even more recognizable brands.