Sheltech Group's MD, Mr. Tanvir Ahmed, Takes Home Prestigious Award at Global Brands Magazine Awards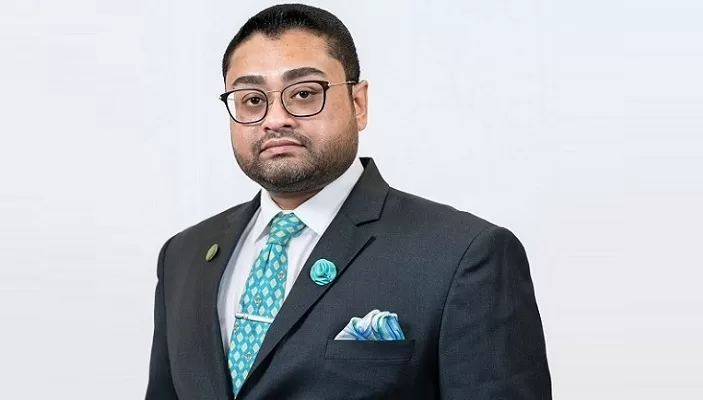 Mr. Tanvir Ahmed won the "Most Inspiring Young Business Leader, Bangladesh" for 2022.
The Global Brand Awards is an annual event held by Global Brands Magazine (GBM), an international publication headquartered in the UK. The award aims to recognise global brands achieving excellence in performance across a broad range of sectors while keeping their readers updated on crucial trends surrounding the branding world. SHELTECH was evaluated based on customer service, digital innovation, strategic relationships, and new business development.
Commenting on Mr. Tanvir Ahmed winning the awards, Jay Reddy (Director) of Global Brands Magazine said, "It is an honour to recognise the impressive achievements of this young business leader. His unwavering dedication, vision and leadership have inspired many and are a testament to the tremendous impact one person can have on the business world. Their entrepreneurial spirit and innovative ideas have not only impacted their own company but have also influenced the industry as a whole in Bangladesh. It is our privilege to acknowledge his achievements with the award for Most Inspiring Young Business Leader."
Mr. Tanvir Ahmed, Managing Director of  Sheltech Group, commented on winning the award, "I'm humbled and honoured to receive the "Most Inspiring Young Business Leader, Bangladesh – 2022″ award from Global Brands Magazine. This recognition means so much to me and is a true testament to my hard work, dedication, and passion for innovation, quality, and customer service. I am grateful for the opportunities I have had to serve the evolving industrial sectors in Bangladesh and for the support of my colleagues and friends. I am committed to continuing my efforts to drive positive change and make a lasting impact in the business world. I want to thank the external research team who evaluated the nominees and Global Brands Magazine for conducting this and recognising the efforts of young business leaders like myself. I am proud to be a part of this community of excellence and am grateful for the opportunities to learn and grow as a leader".
About Sheltech Group
Sheltech (Pvt.) Ltd. is one of Bangladesh'spioneers in the Real Estate and housing industry. It was established in 1988 with a simple but heartfelt pledge to provide quality homes for the residents of Dhaka city. Now 34 years later, Sheltech has constructed over 3800 units (Residential & Commercial) all around Dhaka and has become a symbol of excellence in real estate.
About Global Brands Magazine (England)
Global Brands Magazine (GBM) has been at the forefront, bringing news, views, and opinions on brands shaping the future of their industry. The Magazine focuses on the world's top brands, showcasing their strategies and success stories. The Magazine covers varioussectors, including fashion, beauty, technology, and more. It is targeted towards business executives and marketing professionals, offering insights and analysis on brand building and management. Each year, GBM develops a series of awards for companies that stand out and have a unique vision, exceptional service, innovative solutions, and consumer-centric products among their industry leaders. The Magazine has over 9.5 million visitors and 14 million page views per month, making it one of the best online magazines in the world. The Magazine also has a strong presence on social media with over 20k+ Facebook likes, 10k+ Instagram followers, 25k+ Twitter followers, and 3k+ LinkedIn followers.
 About the Global Brand Awards
The Global Brands Awards is an annual event that recognises and celebrates the achievements of the world's leading brands. The awards recognise brands in various categories, including innovation, sustainability, customer experience, and more. The awards are designed to highlight the best practices in branding, marketing, and customer engagement and to provide recognition and exposure for the winning brands. The awards ceremony typically involves a gala event attended by business leaders, marketing executives, and media representatives.
Over 20k companies were evaluated last year, and winners were honoured at an awards ceremony. The 10th Global Brand Awards Night was held at the Waldorf Astoria, Palm Jumeirah, Dubai. This event marked the presence of nearly 100 companies with around 150 delegates from across the globe. The event marked the presence of several dignitaries from across industries like Banking, Insurance, Financial Services, Education, Healthcare, Hospitality, Logistics, and many more. To learn more about our awards, visit the awards section on our website
To nominate your company or your business leader for the Global Brand Awards 2023, please click on the link below: