SAP Launches New IoT Solutions at SAP Leonardo Live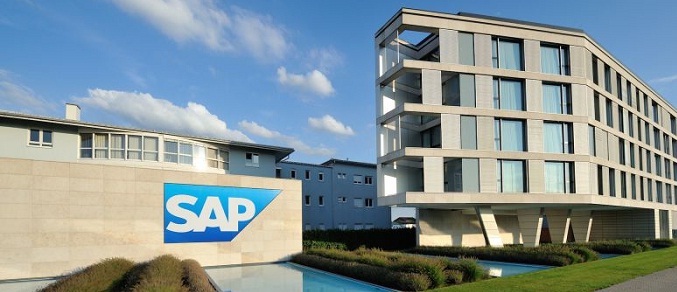 SAP SE (NYSE: SAP) launched several new Internet of Things (IoT) solutions at SAP Leonardo Live, its global summit being held July 11–12 in Frankfurt, Germany, to showcase the latest technology and use cases for innovation, including the IoT.
Part of the SAP Leonardo digital innovation system, these IoT solutions take advantage of advances in Big Data and analytics, the ability to connect people, things and business with SAP Cloud Platform, and technologies such as machine learning to enable IoT and Industry 4.0 strategies across digital logistics, manufacturing and asset management.
The new solutions include:
SAP Leonardo IoT Bridge, a configurable role-based digital command center giving operations managers unprecedented visibility and ability to act in real time (see blog)
SAP Global Track and Trace, a cloud-based offering for unified, end-to-end tracking, monitoring and reporting of objects and business processes across supply chain networks (see blog)
SAP Leonardo IoT Edge software to bring compute, storage and business semantics via the cloud to where intelligent devices reside outside of the data center, for near real-time and deterministic performance of business processes (see blog)
SAP Digital Manufacturing Insights, a centralized, cloud-based manufacturing performance management solution that provides comprehensive visibility into manufacturing that enables process optimization (see blog)
SAP Asset Manager, a cloud-based mobile app for managing asset health, inventory, maintenance and safety (see blog)
"Less than one year ago, we announced our commitment to invest and grow our IoT business," said Dr. Tanja Rueckert, president, IoT and Digital Supply Chain, SAP. "With SAP Leonardo as our digital innovation system, our new solutions and the many customers and partners demonstrating real-life use cases with us at SAP Leonardo Live, we are defining the path to digital transformation with innovation that can scale across the entire organization."
Digital Logistics with SAP Leonardo: Visibility, Insight and Impact
SAP Leonardo IoT Bridge is a live operations center that converges, correlates and contextualizes IoT sensor data with business processes and both structured and unstructured data. SAP Global Track and Trace provides modeling of tracked business processes, is designed to share data among the partners in the supply network, and is built on a Big Data architecture for high volume and throughput.
Together, the solutions are intended to integrate with SAP's industry-leading portfolio to enable new scenarios such as outbound logistics. Using delivery, shipment, handling unit and vehicle number unit data from SAP Global Track and Trace, combined with information from SAP Connected Goods software such as pallet and container sensor data, and information on transport location from the SAP Vehicle Insights application and purchase order data from SAP S/4HANAsoftware in core enterprise systems, SAP Leonardo IoT Bridge can provide cross-process, cross-system visibility enterprise-wide so that command center and operations leads can know exactly where a shipment is in transit, what is in the shipment, and the condition and performance of the vehicle.
SAP is co-innovating on digital logistics with leading companies around the globe, including The Bosch Group, a leading global supplier of technology and services with roughly 390,000 associates worldwide. Bosch and SAP are collaborating on scenarios for delivery track and trace, exploring cloud-to-cloud integration with Bosch IoT Cloud.
"By using sensors, we digitalize logistics," said Matthias Huelsmann, vice president of connected logistics at Bosch. "In particular, we provide data services based on real-time location, auto-ID and condition data such as temperature and shock. This creates more transparency and new value-added services. In doing so jointly with SAP, we help transform our customers' supply chains even faster."
Digital Manufacturing, Industry 4.0 with Intelligent Processing at the Edge
Using the container infrastructure of SAP Cloud Platform IoT services, SAP Leonardo IoT Edge is intended to seamlessly work with other line-of-business solutions such as SAP Digital Manufacturing Insights. Providing cloud-based, multitier analytics for full visibility into manufacturing on multiple levels, SAP Digital Manufacturing Insights is seamlessly and securely connected to the shop floor. This provides high-fidelity information overlaid with business data to enable effective decision making. Together, digital manufacturing and IoT solutions from SAP enable cohesive management of operations and effective Industry 4.0 strategies.
IoT-Enabled Asset Management
A result of SAP's partnership with Apple, SAP Asset Manager supports highly skilled professionals by mobilizing key asset management processes. The enterprise-grade mobile app provides the ease of use of consumer apps and a delightful user experience available through the SAP Fiori for iOS design language.
SAP intends for it to connect with digital solutions that leverage SAP Leonardo IoT capabilities, such as SAP Asset Intelligence Network and SAP Predictive Maintenance and Service, to further optimize asset management, mobile worker productivity and interoperability with the vast IoT ecosystem and developer network.
About SAP
As market leader in enterprise application software, SAP (NYSE: SAP) helps companies of all sizes and industries run better. From back office to boardroom, warehouse to storefront, desktop to mobile device – SAP empowers people and organizations to work together more efficiently and use business insight more effectively to stay ahead of the competition. SAP applications and services enable more than 350,000 business and public sector customers to operate profitably, adapt continuously, and grow sustainably. For more information, visit www.sap.com.