IBM to Launch the Next Generation Intel® Xeon® Scalable Processors in the Cloud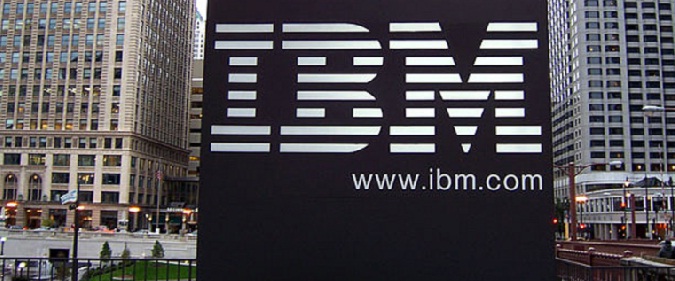 IBM is the first major cloud provider to launch bare metal servers powered by new Intel Xeon Scalable processors globally.
IBM (NYSE: IBM) announced that it will be the first major cloud provider to launch bare metal servers powered by the next generation Intel Xeon Scalable processors globally on the IBM Cloud. New IBM Cloud bare metal servers powered by the Intel Xeon Silver 4110 processor and Intel Xeon Gold 5120 and 6140 processors will be designed to help deliver greater performance and generate faster insights from big data workloads, and will offer the global reach and security-rich environment of the IBM Cloud.
Data is quickly becoming one of the greatest competitive differentiators for enterprises across industries including financial services, manufacturing and healthcare. IDC estimates that by 2020, organizations that are able to analyze all relevant data and deliver actionable information will achieve an extra $430 billion in productivity benefits over their peers [1].  As the volume of data grows rapidly, enterprises require higher levels of performance and efficiency to quickly and easily generate these valuable insights.
New IBM Cloud bare metal servers will be powered by the latest Intel Xeon Scalable processors and are designed to help enterprises run high performance computing workloads such as complex financial simulations, manufacturing design simulations or genomic analysis faster than previous generation processors, and to decrease the time it takes to deliver insights from mission-critical data. According to Intel, the new processor technology can accelerate insights up to 2.3 times faster for financial services workloads, up to 1.5 times faster for manufacturing workloads and up to 1.7 times faster for life sciences workloads [2].
In addition to increased performance, the new bare metal deployment options will also provide a dedicated, security-rich environment that is highly customizable for a client's most sensitive big data workloads. To help clients gain new insights into their data, the IBM Cloud provides seamless access to more than 160 APIs and services ranging from cognitive and analytics to blockchain and IoT. IBM is committed to delivering the fastest and most comprehensive technology to the cloud including POWER-based offerings for data-intensive workloads, and GPUs for cognitive and high performance computing. For enterprises leveraging private or hybrid cloud environments, IBM utilizes multiple platforms including IBM Power Systems and Z Systems.
"IBM Cloud provides the foundation that enterprises need so that they can fully harness data for better decision-making and transformative growth," said John Considine, general manager for cloud infrastructure services, IBM. "The launch of Intel Xeon Scalable processors on the IBM Cloud is another milestone in IBM's commitment to providing access to the latest infrastructure technology so clients can continue to generate greater value from their data."
IBM Cloud bare metal servers powered by Intel Xeon Scalable processors will be available in IBM Cloud data centers in the United States, United Kingdom, Germany and Australia in Q3 2017.
To learn more, please visit: https://www.ibm.com/cloud-computing/bluemix/Intel