Samsung Electronics Continues Reduce Stake in ASML by Selling 1.17 Million Shares in Q3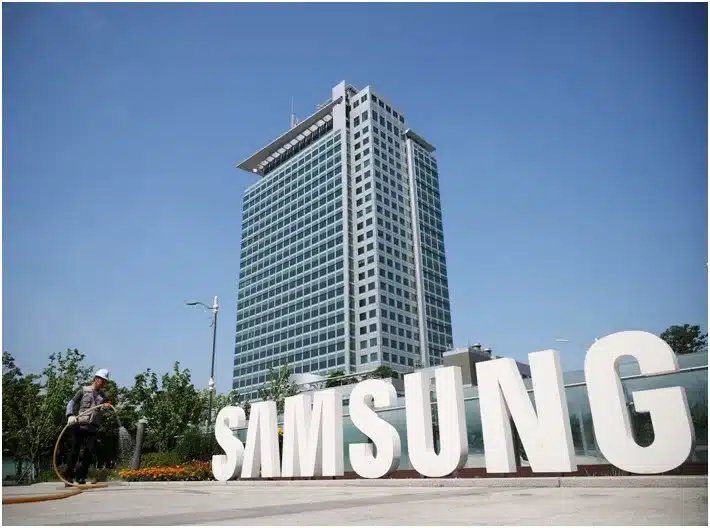 Highlights
Sold 1.17 million ASML shares in Q3, valued at 726.7 million euros.
Samsung's ASML stake now stands at 0.4%, holding 1.58 million shares.
Ongoing trend: Earlier reduction in ASML stake this year.
Motivations: Potential portfolio optimization, financial considerations, or strategic realignment.
Industry norm: Reflects semiconductor sector's trend of frequent investment reassessment.
ASML's significance: Crucial player in chip manufacturing.
No official statement: Samsung's move lacks an accompanying official explanation.
Market watch: Financial markets closely monitoring Samsung's investment strategy.
Dynamic industry landscape: Samsung's actions align with broader strategic shifts in its investment portfolio.
---
Samsung Electronics of South Korea (005930.KS), one of South Korea's premier technology firms, revealed in a financial statement filed with regulators that they further reduced their stake in ASML (ASML.AS) during the third quarter – this move followed on the heels of having already more than halved their holding earlier this year.
According to their third-quarter report, Samsung Electronics divested an estimated 1.17 million shares from ASML between July and September at an estimated value of 726.7 million euros ($789.92 million), taking Samsung's holding in ASML down to 0.4% or 1.58 million shares.
Samsung Electronics' decision to reduce its stake in ASML suggests it is taking steps to optimize its investment portfolio, following an industry trend where companies frequently reassess and adapt investments depending on market conditions and business strategies.
Samsung Electronics initially reduced its stake in ASML earlier in 2018, and this sale indicates a continuing shift in investment priorities. Unfortunately, no official statement was given by the company regarding this sale. ASML is an integral player in the semiconductor manufacturing sector, providing advanced lithography equipment vital for producing cutting-edge chips.
Samsung may have decided to reduce its stake in ASML for various reasons including financial considerations or strategic realignment or shifting focus onto different areas of the market. Financial markets will likely closely follow any statements or developments from Samsung Electronics relating to its investment strategies.
The semiconductor industry is ever-evolving, so companies must regularly evaluate and modify their positions in order to remain competitive within an ever-changing market environment. As technology evolves, companies within the semiconductor sector will no doubt make strategic moves to position themselves for future growth and innovation. Samsung Electronics recently reduced their ASML shares as part of a broader strategic shift by making adjustments to their investment portfolio in this area.