Research Shows Consumers Connect With Personalized, Online Marketing Tactics in 2021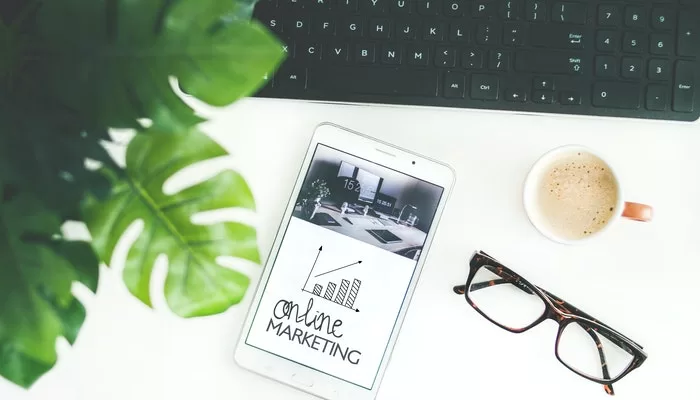 We are already halfway through the year and in no time it will be 2022. Throughout the COVID-19 pandemic, businesses had to think strategically about how to sell their products and services. With businesses having to invest more in digital marketing strategies in 2019 and 2020, it is essential to be prepared about what is coming next.
According to a study conducted by the Federal Reserve in April 2021, 200,000 businesses in the United States permanently closed during the pandemic. If you're among the fortunate brands that survived the crisis of the past year and a half,  here are some tips to consider for 2022.
Online Events 
Direct marketing will be a priority in 2022. While COVID-19 might slowly be going away, online gatherings are here to stay for a little bit longer. Attending online events, such as webinars and seminars can assist in getting more exposure for brands. Get the word about a brand and gain exposure to new clients while continuing to appeal to old ones.
Online events also allow for business owners to collect data about the participants. Knowing what the audience is looking for can help adjust marketing skills according to what people want to see. Data can also be used to assist in selling directly to consumers. First hand data is more reliable than third-party information and can create a strong relationship.
Personalized Marketing 
Digital marketing is a trend that is here to stay, but how personal are businesses getting? From Facebook to Twitter, it is essential to own your audience. Owning an audience is more than simply posting an advertisement.
Data from May 2020 stated that there were approximately 350,000 tweets sent per minute or 500 million tweets per day. Businesses should use this knowledge to their advantage by constantly updating their social media sites.
Tweets, emails, and other social media sites should be utilized to get to know an audience. Knowing who will buy the provided services will allow for businesses to understand how to market their products. Note what people are searching for and how to best appeal to them.
Search Engine Optimization
SEO has been a hot-button topic for marketers and brands for well over a decade, and it's here to stay.
Christopher Amos of No Boundaries Marketing in Arizona explains in this blog post, "It is important to develop an SEO strategy that can help you target local customers and rank higher in Google search. While all businesses can benefit from search engine optimization, certain industries, like Professional Service Industry, Home Repair & Renovation Service Industry, Medical Industry, Restaurant and Food Service Industry, etc., can benefit more."
Storytelling 
We are traveling into an era where people want to be pulled into entertainment. After all, social media is all about finding ways to get the attention of others. To grab the attention of audience members, businesses should learn storytelling skills. Businesses need to learn how to sell their products in a way that tells a story. Audience members are over the generic advertisements. If a business increases productivity or achieves a goal, they should strive to make it down. Showcasing a product's results can push clients to potentially try it out.
In 2022, businesses can expect more ways to captivate a larger audience. While the pandemic ended a good number of businesses throughout the pandemic, do not let yours be one of those numbers in 2022. Get started thinking today about how to improve your marketing strategy.