Ready for Summer: SG x PUMA Cali Sandal is Here!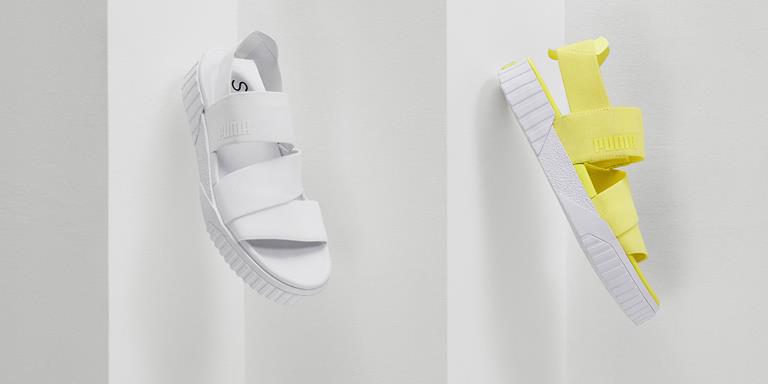 The Selena Collection is influenced by the rise from her hometown of Grand Prairie, Texas to the move maker she is today, this collection captures the energy of a globetrotter with the selfexpression of street fashion. Perfect for an ever-expanding lifestyle.
Selena's second collection with PUMA brings one of summer's most sought-after pieces, the new SG x Cali Sandal, inspired by the colorful California coastline and Selena's laid-back style, this versatile kick will take you from the beach to the streets and beyond. One of Selena's favorite pieces from the collection comes in both yellow and white, making them the perfect shoe to pair with the SG x Short, the SG x Jacket, and the SG x Crop.
The SG x Jacket is a dream. A fully-lined, lightweight, breathable layer made to move with you features adjustable waist buckle, sleeves, and hood. Statement graphics on the back will make sure you're seen and remembered wherever you go. Step out with ease in the simple, fitted SG x Shorts with classic colors and mesh panels. Casual crosses with sass for the fitted SG x Crop tank—a secure top featuring high neck, back half-moon cutout, and statement zipper with color pop.
The SG x PUMA Cali Sandal and all the new pieces from the collection will be available globally on June 15th on PUMA.com and select retailers worldwide.
Source: PUMA