Reebok Debuts Maternity Collection
Designed with Premium High Stretch Fabrics, Reebok's New Maternity Offerings Grow with Her During Each Stage of Pregnancy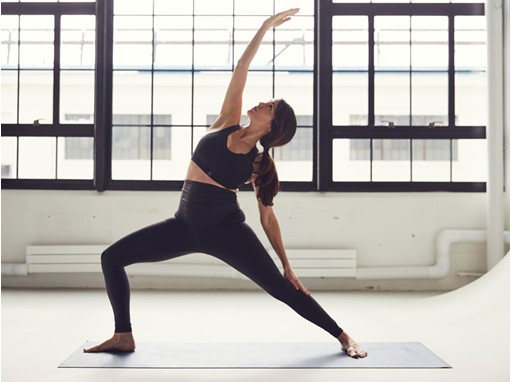 Reebok launches its all-new Maternity Collection, providing supportive, flattering fits for both moms-to-be and new moms alike. Designed to support and grow with her as she moves through each stage of pregnancy, the versatile collection offers options for an active lifestyle, whether it's working out or running errands.
The debut collection consists of leggings and tank tops created with premium high-stretch fabric. Available in XS – XL sizing, the line features two key silhouettes:
Lux Maternity Tight: made with an extended waistband and soft nylon spandex material to bring a smooth and supportive feel around her growing belly
Seamless Maternity Tank: made with a seamless construction to be super soft, comfortable and supportive
Both styles, priced at $65 and $40 respectively, are currently available in introductory black and heritage navy with more choices coming soon.
"We are thrilled to continue to extend our offerings for women and come to market with a maternity collection, specifically engineered and designed to grow with her during one of the biggest, most rewarding journeys in life," said Barbara Ebersberger, Vice President of Performance Apparel at Reebok. "Our goal is to create comfortable, supportive apparel for the active woman in every stage of her life, and we want this versatile collection to keep moms-to-be feeling empowered and confident during any activity, whether they're at the gym or at work."
Reebok's all new Maternity Collection comes at the heels of the brand offering more options for women than ever before. Earlier this spring, Reebok debuted its extended size range for her, offering some of its best looks of the season in sizes 1X – 3X (equivalent to sizes 16-24). These additional offerings were crafted by in-house Reebok fit experts to re-engineer patterns to flatter her body, fit the intricacies of her curves, and to support her during any type of workout. Current offerings of this assortment can be viewed at https://www.reebok.com/us/women-plus_sizehere and will continue to be expanded upon in seasons to come.
Reebok's debut Maternity Collection is available now in the US only at http://reebok.com/us/maternity , but will be available globally starting in early Fall 2019.
Source: Reebok