Prevent Health Risks: Why Fine Produces Sterilized Tissues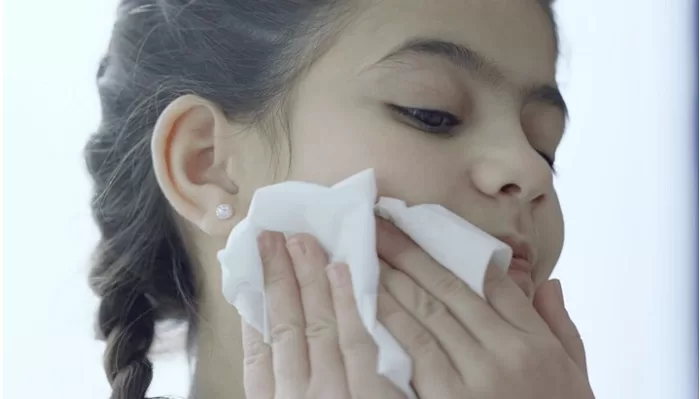 Tissue papers have become a practical part of our daily lives. Through colds, allergies, and heartbreak, they are our trusted companions. Despite the variety of options, not all kinds of tissue papers are equal. We take for granted that the product we are getting is hygienic. But have you ever asked yourself – are tissues sterile? What is the risk of using unsterilized tissue paper?
Risks of Unsterilized Facial Tissues:
It is important to understand that various weather conditions throughout the year create incubators for pesky and undetected bacteria to grow rampant, making us more susceptible to getting sick.
Generally, anything from a door handle to a kiss on the cheek can possibly spread harmful bacteria. Thus, we all do our best to keep our hands clean and our immune system healthy, not to mention that tissues and paper towels are a much more hygienic alternative to hand dryers.
However, what if something as innocent and innocuous as tissue paper can make you sick? Whether in small packets or jumbo boxes, we assume that our hands are the first to touch their contents. We pass them to friends, loved ones, and acquaintances without a second thought. So, it can be alarming that studies suggest that tissues can help spread unwanted germs if the product is poorly or inadequately manufactured.
Another risk is skincare! We often use facial tissues in our skincare and makeup routine. Whether you are perfecting that cat eye or wiping your face dry, facial tissues solve a lot of issues for us. In fact, using tissue paper can help prevent the spread of bacteria after washing your face.
Towels can be hotbeds of bacteria, especially when housed in damp bathrooms where all sorts of unhygienic activities take place. So, are you wondering about those random, unexplained acne breakouts? It could be bacteria lurking on your towel. If you are using tissue paper as an alternative to keep your face clean, it is crucial that it comes out of the box in a sterile state.
How Fine is Innovating with Tissues:
Why should we be careful with our tissue paper? Germs attract easily to thin, light paper, which means that it is essential to manufacture tissue paper in a sterile environment with minimal human contact.
To prevent spreading diseases to tissue users and caregivers alike, it is crucial that facial tissues are sterilized during the manufacturing process. Otherwise, there is the risk that we are receiving new bacteria and viruses before even opening the box!
Building on 60 years of experience, Fine has continued to seek out increasingly innovative methods and technologies that ensure that every single one of its products is hygienic. This is made possible by Fine's patented SteriPro technology which is designed to kill 99.9% of germs during the manufacturing process.
Furthermore, Fine has invested significantly in automation, which means that our tissues are untouched by human hands, from roll to box, to ensure that your hands are the first to touch any of our tissue products. This helps prevent unwanted germs from spreading and drastically reduces the possibility of outbreaks.
Healthier Options for Your Family:
Honestly, we are all working hard to preserve our happiness and that of our family. It cannot be denied that health is a huge part of that. Maintaining our health is a lifelong endeavour. As a result, we are always looking for the best possible option. One way to do that is to keep a packet of Fine on hand!
You deserve the best, which is why we work incredibly hard to make sure that you are getting a clean and safe product. With Fine, you can be certain that you are our priority! We pride ourselves on doing our part to protect your health and care for your wellbeing.