Merrill Lynch Wealth Management Adds Client-to-Advisor Text Messaging to Industry-Leading Suite of New Digital, Mobile and Social Technologies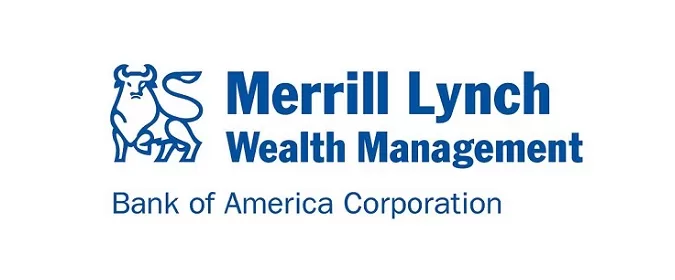 Texting, State-of-the-Art Advisor Websites, Integrated Social Media Capabilities, Search Engine Optimization Capabilities and a Client Mobile Relationship Management Application Have Significantly Enhanced the Advisor and Client Experience
Merrill Lynch Wealth Management announced it will add new client-to-advisor texting capabilities as part of an enhanced suite of digital features designed to make it easier for clients to collaborate with their financial advisors. The texting option is part of a rapidly growing range of resources available to the firm's nearly 15,000 financial advisors. These include advanced advisor websites, a mobile client relationship management application, integrated social media capabilities and a revamped content sharing platform.
"It's one more step toward making the full advantages of our combined Bank of America and Merrill Lynch platform of products and services easily accessible."
Merrill Lynch has partnered with CellTrust to manage, track, and deliver text messaging. With the CellTrust SL2 for BlackBerry app, all communication is time- and date-stamped, tracked, logged and archived. The program will roll out this month and in February.
Financial advisors enrolled in Merrill's mobility program will be able to text with clients on both Apple and Android devices and through a web interface, which provides secure access to corporate email, calendar, and contacts from devices linked to their office phone numbers – the only number clients will need in order to text with their advisors.
"Texting is just our latest investment in building our state-of-the-art digital capabilities – so that we can serve our clients when, where and how they want," said Andy Sieg, head of Merrill Lynch Wealth Management. "It's one more step toward making the full advantages of our combined Bank of America and Merrill Lynch platform of products and services easily accessible."
Custom websites
Dynamic, innovative, customized websites allow advisors to showcase themselves and their team. Advisors can refresh their websites regularly with timely, relevant, pre-approved content. The launch of the websites began in January 2017. More than 8,000 financial advisor websites have rolled out since the new site design became available.
Separately, advisors can use Merrill Lynch's LinkedIn program as another way to connect and engage with clients and prospects. They can create LinkedIn profiles to highlight their credentials, skills and hobbies and post timely and thought-provoking articles and whitepapers. The advisor websites and LinkedIn are connected, making it easier for someone to learn more about an advisor during the decision-making process. Merrill Lynch recently added a LinkedIn Finder to its client website (www.ml.com) so that prospects can use their own LinkedIn profile to better identify an advisor based on common connections. Additionally, search engine optimization helps ensure the advisor websites are easy to find and prominently featured when a web search is conducted.
The latest release also integrates the Merrill Lynch Advisor eCommunications Center into Salesforce, making it significantly easier for advisors to connect with clients and prospects. The new and improved platform allows advisors to send personalized emails featuring Merrill Lynch-created content focused on life priorities and current developments in the financial markets and the broader economic environment.
Salesforce Mobile was launched in 2017, enabling advisors to update client information and tasks while on the go. Advisors leveraging this mobile app can collaborate with their team, organize their day, and retrieve client contact information. Salesforce Mobile is the latest entry to the robust mobile app library already available for advisors, and has been the most rapidly adopted technology solution launched to date by Merrill Lynch.
In addition to the focus on advisor technology, Merrill Lynch continues to invest heavily in client-facing platforms to meet increasing demand for access to financial services through digital channels. Client usage of the new MyMerrill mobile app (launched year-end 2016) continues to see dramatic growth, reinforcing the need to maintain a strong focus on the evolution of digital capabilities available to both clients and advisors.
Merrill Lynch Global Wealth Management
Merrill Lynch Global Wealth Management is a leading provider of comprehensive wealth management and investment services for individuals and businesses globally. With 14,954 financial advisors and $2.25 trillion in client balances as of September 30, 2017, it is among the largest businesses of its kind in the world. Merrill Lynch Global Wealth Management specializes in goals-based wealth management, including planning for retirement, education, legacy, and other life goals through investment, cash and credit management. Within Merrill Lynch Global Wealth Management, the Private Banking and Investment Group focuses on the unique and personalized needs of wealthy individuals, families and their businesses. These clients are served by nearly 200 highly specialized private wealth advisor teams, along with experts in areas such as investment management, concentrated stock management and int