Poppin Hits the Streets of Boston with its First Mobile Back to School Shop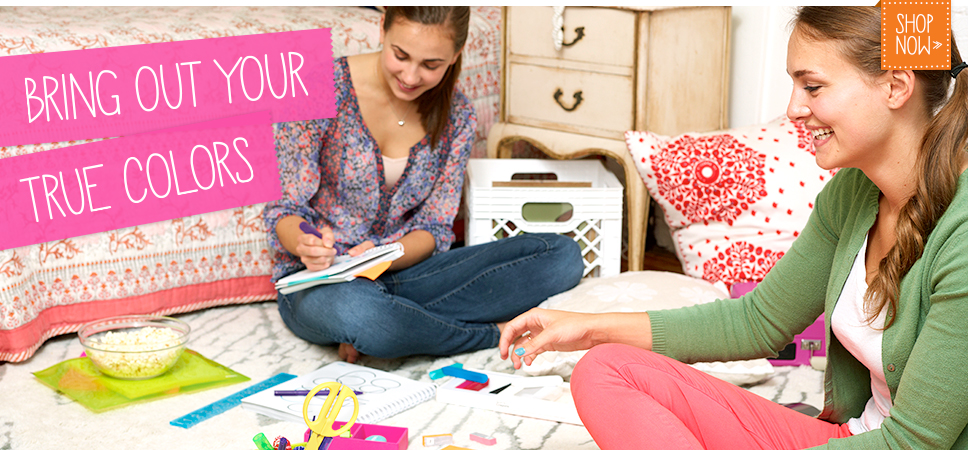 BOSTON, Aug. 30, 2013 /PRNewswire/ — On Tuesday, September 3, 2013 Poppin hits the road with the company's first mobile Back to School shop experience and will spend the next six days traveling to college campuses in the Boston area. An innovative office products and school supply company, Poppin offers workspace essentials ranging from pens to staplers to file cabinets in the company's signature 10-colour palette.
Poppin's Back to School truck will offer an assortment of Back to School necessities including a variety of pens and notebooks, staplers and 18-month academic planners in a number of colors.  Customers can shop from inventory on the truck or place orders on poppin.com using iPads and will receive a free gift with any purchase. On-site purchases can be made with cash or through a Square device, which works with any US-issued and most non-US issued credit and debit cards bearing a Visa, MasterCard, American Express or Discover logo.
During the six-day trip, the Poppin truck will stop on or near 13 Boston-area college campuses including Bentley University,Brandeis University, Boston College, Boston University, Harvard University, Lesley University, Massachusetts Institute of Technology (MIT), Northeastern University, Suffolk University, Tufts University, University of Massachusetts Boston, andWentworth Institute of Technology. While there is a tentative schedule for the truck, the exact stop times and locations will be updated in real-time on Poppin's Facebook Events page (facebook.com/poppin). 
Spot the Poppin truck? Snap a photo and Instagram it @Poppin using hashtag #PopTruck to enter to win Poppin goodies!
About Poppin
Poppin, Inc, is an innovative online retailer offering a distinctive collection of chic yet affordable workstyle products and an engaging shopping experience. Established with the unique mission to provide people with everything they need to work happy, Poppin intends to become the first company that makes buying, using, looking at, and thinking about office products an extraordinary experience. The company is privately held and financed by J. Christopher Burch, Shasta Ventures, First Round Capital, Trilogy Growth and a group of angel investors, including David Tisch.
All Poppin products can be found at poppin.com, while fans and friends can follow the brand at facebook.com/poppin andtwitter.com/poppin.
Related Links http://www.prnewswire.com/news-releases/back-to-school-or-bust-221818701.html