Planning a New Life Down Under? How to Organise Your Move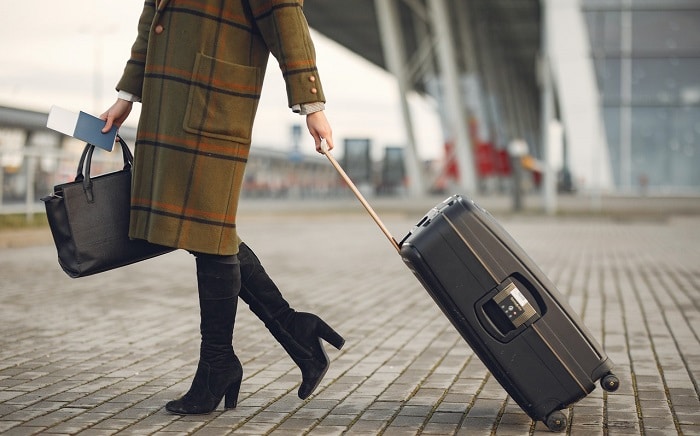 So, you are lucky enough to have scored a job in Australia! Moving overseas is a big undertaking and should be well planned so that the transition into your new life is as smooth as possible. There is more to life in Australia than barbecues and beaches, so here is a brief overview of what is in store for you.
Pack Your Bags
It's time to pack up and head Down Under. Flights to Australia take different routes, and it is highly recommended that you take the journey in stages as it takes such a long time and is extremely exhausting. Seek out flights that include stop-overs in places such as Dubai, Singapore, or Hong Kong. You can spend a night or a couple of days in a chosen destination, freshen up, relax, and prepare for the last leg of your journey to Australia.
It's not just you that needs to travel across the world, but your possessions need to be packed up and shipped too. Do your research and find a reliable shipping company that will get your worldly goods to your new home in one piece. Fortunately, most shipping companies offer professional packing and unpacking as part of their service (along with the loading and unloading of your container), so you can breathe easy. They also provide all the materials you'll need, from industrial shrink wrap to good old-fashioned cardboard boxes. You can save money packing your own things but sending items in a shipping container isn't plain sailing, so to speak, so ensure that your packages can withstand a journey upon choppy seas. One thing you shouldn't skimp on is removals insurance. Most shipping companies include basic insurance cover as part of their service, but it doesn't go very far. That's why we recommend you pay for extra cover or just take out a separate policy that's much more comprehensive.
Protect Yourself
People from countries with a Reciprocal Healthcare Agreement with Australia, including the UK, can receive healthcare. Still, it's wise to get an international health plan to cover you until you are settled in your employment and start paying income tax. Australia runs on a blend of public and private healthcare. The public system, known as Medicare, provides essential hospital treatment, doctor appointments, and medicine for free or substantially reduced cost. A form of income tax funds it. The private system, operated by numerous medical companies, comprises additional hospital services and specialist care such as dentistry, ophthalmology, audiology, physiotherapy, nursing care, and ambulances. Unlike in the UK, people in Australia rarely rely solely on public healthcare. They typically take out a medical insurance policy so that they can use a combination of public and private healthcare.
Accommodation
If you are lucky, you will have relatives or friends in Australia you can stay with initially until you get over your jet lag. However, if you do not have this luxury, you will have to arrange accommodation before moving. The sensible option would be to rent a furnished property that is near your place of work. Your furniture and personal items will take a while to arrive (about 40 days) in Australia, that is why you will need a furnished property.
Once you are settled at work and in your temporary home, you can spend some time scoping out different neighbourhoods and deciding which areas appeal to you most. Consider commuting options, schools, house prices, and facilities such as shops and health centres. Depending on where you chose to live in Australia, you will generally find that you get more bang for your buck compared to the UK, especially if you live outside the city.
If you have always dreamed of building your own home, Australia is just the place to do it. The land is much cheaper than it is in the UK because our nation is small in area but large in population – Australia is enormous!
Enjoy!
You've done it. You have started your new life on the other side of the world! It's time to kick off your shoes and walk barefoot in the sand.
Australia has so much to offer whatever your taste, such as incredible scenery, restaurants with cuisines from every culture imaginable, spectacular shopping, world-class entertainment venues, and top-notch sports stadiums. You can try your hand at surfing and various water sports, which may have eluded you in the UK due to weather or location. What makes Australia even more appealing is that the sun shines every day, and you can make plans to socialise or partake in outdoor activities without having to check the weather in advance. Top all of this off with a warm smile and the Australian people's genuine friendliness, and you are guaranteed to have the happiest life Down Under.