Philips launches new EPIQ premium ultrasound system with first-of-its-kind nSIGHT technology and Anatomical Intelligence, to address complicated imaging needs of an aging global population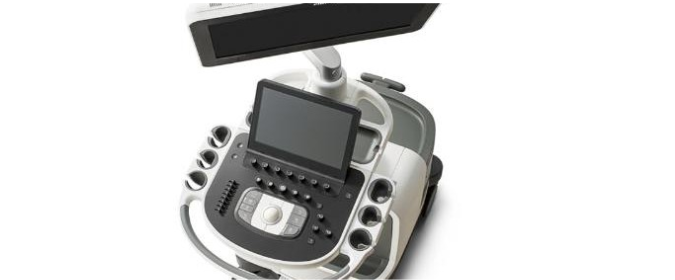 –Philips receives 510(k) clearance from the US Food and Drug Administration (FDA) to market its innovative EPIQ ultrasound system in the US
— Clinicians can now visualize deeper levels of anatomical detail and contrast resolution on patients of all types
AMSTERDAM, Aug. 30, 2013 /PRNewswire/ — Royal Philips (NYSE: PHG, AEX: PHIA) today announced the launch of EPIQ ultrasound system, offering an entirely new level of clinical confidence with a first-of-its-kind ultrasound architecture that is a totally new approach to creating ultrasound images without compromise. Making its debut at the European Society of Cardiology (ESC) 2013 Congress in Amsterdam, EPIQ features a new imaging technology called nSIGHT that when combined with Philips' Anatomical Intelligence technology, delivers a powerful combination of speed and image clarity.
For the first time, Anatomical Intelligence – a rich data base of anatomic structural models and adaptive system technology – has been built into an ultrasound system creating an ultrasound system capable of efficiently producing more definitive clinical results. Anatomical Intelligence provides advanced organ modeling, image slicing, and proven quantification, making exams easier to perform, more reproducible, and delivering new levels of clinical information. Combining this intelligent technology with the precision clarity of nSIGHT Imaging makes for a faster more intuitive ultrasound system. 
With EPIQ, Philips has created a ground-breaking platform that supports segment specific innovations for Cardiology, Radiology, OB/GYN and General Imaging:
xMATRIX 3DTEE and the Anatomically Intelligent Mitral Valve Navigator A.I. provide a key LIVE 3D planning solution that allows physicians to make more informed decisions before and during heart valve procedures.
nSIGHT Imaging technology, a never-before imaging architecture that provides highly detailed ultrasound images and extraordinary temporal resolution.
Extraordinary penetration at higher frequencies for outstanding imaging even on patients with high body mass index where ultrasound has previously been inconclusive.
Philips, known for its expertise in imaging technologies, has created a revolutionary imaging architecture, nSIGHT, a completely new way to form ultrasound images which allows:
Highly detailed ultrasound images and extraordinary temporal resolution

Ability to see new levels of tissue uniformity without the need of critical transmit focal zone placement
Exceptional penetration at higher frequencies for superb imaging on difficult patients
"Philips is at the forefront of imaging technology innovation, and with EPIQ, we are pioneering a way to address significant imaging issues faced by medical professionals in the clinical setting," said Gene Saragnese, CEO Healthcare Imaging Systems, Philips Healthcare. "The combination of Anatomical Intelligence and the use of nSIGHT Imaging technology is a major milestone in the history of ultrasound technology."
"The image quality of EPIQ is truly impressive," said Roberto Lang, MD, Director of Cardiac Imaging and Professor of Medicine,University of Chicago. "I also appreciate the numerous design elements that make EPIQ easier to operate including the standby battery, easy to connect transducers, and portability; it is clear that EPIQ is a system built for today's healthcare environment."
"As the population continues to age, diagnosing potentially life- threatening conditions early is critical.  EPIQ complements the need for early detection by providing the technology and reliability that physicians require to make accurate diagnoses quickly and with greater confidence," added Saragnese.
Other features of the EPIQ premium ultrasound system include:
A new best-in-class ergonomic design

Simplified workflow and new level portability – weighing 104.3 kg (230 lbs), EPIQ is the lightest and most maneuverable premium, cart-based ultrasound system

EPIQ is almost silent when running. A noise test determined that EPIQ runs at 37-41 dB, which is equivalent to the sound in a library

A new tablet-like interface results in dramatic reduction in reach and button pushes, with 40% to 80% less reach and 15% fewer steps

Improved image quality

Up to 76% increase in penetration and up to 213% increase in temporal resolution (ability to maintain resolution at high frame rates)

Increased efficiency

SmartExam increases automation and reproducibility of results which decreases exam time by 30-50%, keystrokes by as many as 300 per exam, and results in a higher level of consistency among users
Auto Doppler takes time-consuming color box positioning and sample volume placement from ten steps to three steps and reduces the number of repetitive button pushes by an average of 67.9%.
For more information, please follow this link or stop by the Philips booth (A300) at the ESC 2013 Congress event beginningSaturday, Aug. 31, running through Wednesday, Sept. 4 to learn more about EPIQ or speak with a Philips representative on site at ESC. 
For further information, please contact:
Rachel Bloom-Baglin
Philips Healthcare
Tel: +1 (978) 659-3748
Email: Rachel.Bloom-Baglin@philips.com
Joost Maltha
Senior Manager, Public Relations (International)
Philips Healthcare
Tel: +31 6 10 55 8116 
Email: Joost.Maltha@philips.com
About Royal Philips:
Royal Philips (NYSE: PHG, AEX: PHIA) is a diversified health and well-being company, focused on improving people's lives through meaningful innovation in the areas of Healthcare, Consumer Lifestyle and Lighting. Head-quartered in the Netherlands, Philips posted 2012 sales of EUR 24.8 billion and employs approximately 115,000 employees with sales and services in more than 100 countries. The company is a leader in cardiac care, acute care and home healthcare, energy efficient lighting solutions and new lighting applications, as well as male shaving and grooming and oral healthcare. News from Philips is located at www.philips.com/newscenter.
Related Link
Philips
http://www.prnewswire.com/news-releases/philips-launches-new-epiq-premium-ultrasound-system-with-first-of-its-kind-nsight-technology-and-anatomical-intelligence-to-address-complicated-imaging-needs-of-an-aging-global-population-221786021.html
SOURCE Royal Philips