PayPal's Braintree to Offer Visa Checkout – Expanding Choice for Merchants and Consumers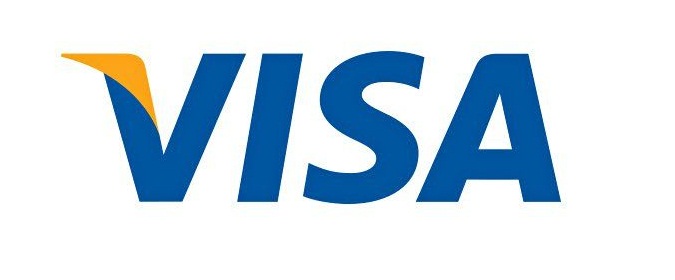 Visa-PayPal partnership continues to drive the proliferation of digital payments
Visa (NYSE:V) and PayPal (NASDAQ:PYPL) announced that Visa Checkout will soon be available as a payment service for Braintree merchants.
Braintree, a PayPal company that powers payments for companies like Airbnb, Eventbrite, Pinterest and Uber, offers simple solutions that enable merchants to accept a variety of payment options online, in app and in-stores, and soon Visa Checkout will be available as one of Braintree's payment options. The online payment service allows Visa cardholders to pay on any connected device, in just a few clicks, using their Visa account. Visa Checkout is already part of the shopping experience at many leading online retailers including Starbucks, Walgreens and Best Buy.
"With the Visa card at the center of the payment experience, Visa Checkout brings familiarity and trust to digital shopping offered by Braintree's customers — some of the most innovative merchants driving ecommerce and m-commerce today," said Sam Shrauger, senior vice president, digital solutions, Visa, Inc."We're thrilled to be partnering with PayPal and Braintree to make cards work better on any connected device."
"At Braintree, we're singularly focused on giving our merchants the flexibility and freedom to choose from the best commerce experiences available," saidJuan Benitez, GM, Braintree. "Offering simple and easy access to Visa Checkout through Braintree's platform reinforces our commitment to merchants as we continue adding relevant payment services to our platform, and will be an important way we continue to expand on our partnership with Visa."
Visa Checkout will be available to US merchants through Braintree's SDK in early 2017. Braintree's SDK is a seamless integration that provides a simple way for merchants to accept payments and enable buying experiences.
Visa Checkout now has more than 14 million consumer accounts. Hundreds of thousands of merchants and more than 900 financial institution partners now offer Visa Checkout in 16 countries around the world; expansion into five additional European countries and India will take place by the end of 2016.
About Visa Inc.
Visa Inc. (NYSE:V) is a global payments technology company that connects consumers, businesses, financial institutions, and governments in more than 200 countries and territories to fast, secure and reliable electronic payments. We operate one of the world's most advanced processing networks — VisaNet — that is capable of handling more than 65,000 transaction messages a second, with fraud protection for consumers and assured payment for merchants. Visa is not a bank and does not issue cards, extend credit or set rates and fees for consumers. Visa's innovations, however, enable its financial institution customers to offer consumers more choices: pay now with debit, pay ahead of time with prepaid or pay later with credit products.
About PayPal
At PayPal (Nasdaq: PYPL), we put people at the center of everything we do. Founded in 1998, we continue to be at the forefront of the digital payments revolution. PayPal gives people better ways to manage and move their money, offering them choice and flexibility in how they are able to send money, pay or get paid. We operate an open, secure and technology agnostic payments platform that businesses use to securely transact with their customers online, in stores and increasingly on mobile devices. In 2015, 28% of the 4.9 billion payments we processed were made on a mobile device. PayPal is a truly global payments platform that is available to people in more than 200 markets, allowing customers to get paid in more than 100 currencies, withdraw funds to their bank accounts in 56 currencies and hold balances in their PayPal accounts in 25 currencies.