J.P. Morgan Asset Management Obtains First Asset Mangement Wholly Foreign -Owned Enterprise Business License In Shanghai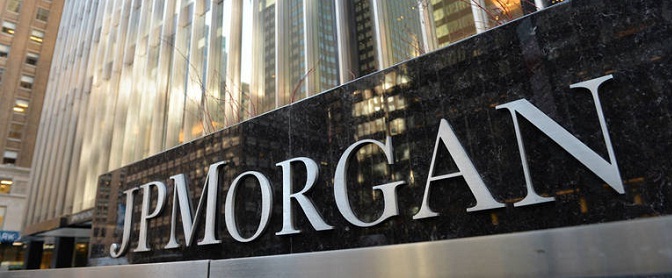 J.P. Morgan Asset Management (JPMAM) announced today that it has received a business license approval from the Market Supervision Administration of China (Shanghai) Pilot Free Trade Zone to incorporate JPMorgan Asset Management (Shanghai) Limited, an entity that will be wholly-owned by J.P. Morgan in China.  JPMAM is the first asset management company to be approved to establish an Asset Management Wholly Foreign-Owned Enterprise (AM WFOE)1 in Shanghai.  Building on its 12 years of joint venture with Shanghai International Trust Co. Ltd. in developing China International Fund Management Co., Ltd. (CIFM) and its participation in QDII2, MRF3, Shanghai-Hong Kong Stock Connect, QFII4 and RQFII5, this represents a significant milestone in JPMAM's business and ability to serve investors in the China market and around the world.
Michael Falcon, Chief Executive Officer of Asia Pacific for JPMAM said, "J.P. Morgan and its predecessors have conducted business in China since 1921.  We are incredibly proud to have our service to clients, our capabilities and our business acknowledged with a formal license to establish our AM WFOE in China.  We appreciate the guidance and support from governments and regulators, especially the Shanghai Municipal Office of Financial Service, the China (Shanghai) Pilot Free Trade Zone Administrative Committee and the Pudong New Area Government throughout the application process, and acknowledge the tremendous effort put forth by our collaborative teams to achieve this goal."
"Establishing the AM WFOE will further strengthen our on-the-ground presence in Mainland China, providing a foundation for the long-term development of our asset management business and our ability to serve investors.  We are very proud of what our business has achieved, particularly the success of our joint venture, CIFM.  We will continue to support CIFM and will work closely with our joint venture partner.  Together we look forward to this important next step in our journey."
The legal representative of the AM WFOE is Desiree Wang, Head of China for JPMAM.  As a Chinese national, Wang's local market knowledge, coupled with her extensive experience with the firm will enable her to lead the team to deepen the firm's presence in China.  "Our commitment to the China market is long-term and strategic.  After all, China is the largest market in Asia and is also one of the most important markets in JPMAM's global strategy."
With the AM WFOE business license, JPMAM has set up its new onshore entity in the free trade zone in Shanghai, which is regarded as one of the leading financial centres and one of the key cities for market liberalisation in China.  Located in this vibrant city with a venue to pilot economic reforms, JPMAM is well positioned to move to the next step of further participation in this exciting market.