Over Half of Regional SMEs Optimistic About Economic Outlook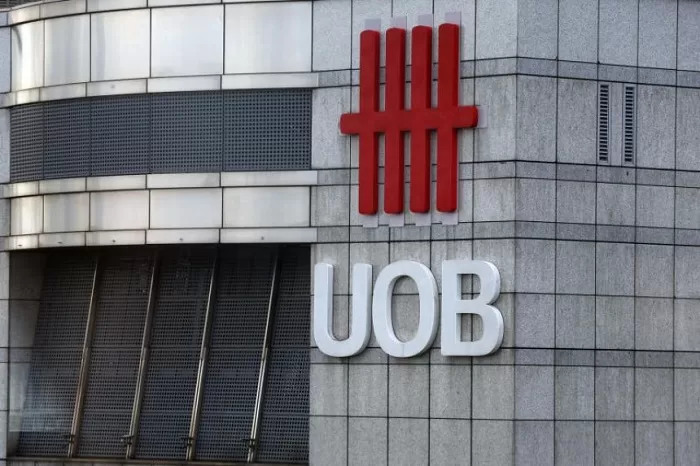 The ASEAN SME Transformation Study also finds that around three-quarters of companies want to expand regionally
As countries across ASEAN reopen their borders and reinstate quarantine-free travel, business optimism among small and medium-sized enterprises (SMEs) is steadily growing.
A survey of 1,500 ASEAN SMEs conducted by UOB, Accenture and Dun & Bradstreet found that 55 per cent of them are optimistic about business growth. SMEs in Indonesia are the most optimistic, with 75 per cent expressing confidence in the economy. About two in five SMEs (42 per cent) in Singapore are optimistic about the economic outlook.
With renewed ambitions towards business recovery, 74 per cent of regional SMEs indicated a healthy appetite for expanding within ASEAN for growth opportunities. Thailand, Indonesia and the Philippines stand out as the top three countries into which SMEs are looking to venture to in the next three years.
The ASEAN SME Transformation Study 2022, titled "Be Resilient, Your Strategy for Busines Growth", aims to gauge business sentiment among SMEs and to provide them with actionable insights in five key ASEAN markets – Singapore, Indonesia, Malaysia, Thailand and Vietnam. The study is conducted every two years and previous editions were published in 2020 and 2018.
Mr Lawrence Loh, Head of Group Business Banking, UOB, said, "From the third edition of the survey, we found that SMEs are keen to invest for growth, especially in technologies to improve their marketing, customer engagement, network management and operations. Building on these insights, we will develop products and solutions that will help our clients achieve their growth ambitions. This is how we support our customers beyond financing, to support our customers to scale up and improve efficiency, in the face of unpredictable business conditions ahead."
Investing in technology a pressing priority
With new perspectives on customers' engagement in the past two years, 58 per cent of SMEs indicated that they would focus on upgrading their technology to offer convenience. About 56 per cent would focus on the user-friendliness of digital interfaces for their customers' benefit.
Cash flow concerns remain as the business environment remains volatile
Around 80 per cent of SMEs surveyed highlighted that they were keen to receive more support from financial institutions to cope with the prolonged effects of the pandemic. About 54 per cent indicated that their existing cash flow can sustain their operations for less than six months.
SMEs also said that cash management and payments and collections services remain a priority at 79 per cent, followed closely by working capital loans at 78 per cent. At the same time, 56 per cent of SMEs also welcomed non-financial support schemes from governments, such as mentorship and peer support networks.
Mr Paul Ng, Managing Director and Financial Services Lead for Southeast Asia, Accenture said, "We are encouraged to see many SMEs moving forward with significant digital transformations to reimagine their customer experience, but more remains to be done in other critical areas like sustainability. Embedding sustainability across the organisation can help strengthen the bottom line and is a long-term capability that businesses can leverage to access new opportunities and gain a competitive advantage. Offerings like CTO-as-a-service enable SMEs to develop technology solutions more readily so that they are empowered to co-create with ecosystem partners – which is ultimately the backbone to smart city innovations to create a more liveable and sustainable Singapore."
Ms Audrey Chia, Chief Executive Officer, Dun & Bradstreet, said, "The ASEAN region will remain a key growth engine with strong intra-regional trade relationships, rising consumer affluence as well as the push towards greater digitalisation. While the outlook ahead will remain moderately upbeat, the ongoing geopolitical uncertainties, inflation as well as the US interest rate hikes are likely to pose downside risks to the ASEAN-5 economies."
To get a copy of the full insights from the ASEAN SME Transformation Study 2022, please visit: https://forms.uob.com.sg/eservices/business/aseansme2022.html.
Source: United Overseas Bank