Oracle Utilities' New Low Voltage Network Management Capability Provides Instant Visibility into Low Voltage, Secondary Mesh, Underground Networks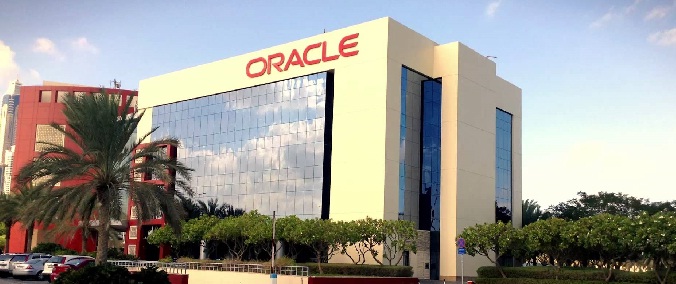 Oracle Utilities' Innovative Network Management System now features out-of-the-box low voltage capability
Oracle Utilities  announced that it has added unique, low voltage network management capabilities to its Oracle Utilities Network Management System, providing distribution network operators with increased visibility and management of low voltage, secondary mesh, underground networks. Oracle Utilities is one of the only providers offering detailed analysis and modeling capabilities that are available out-of-the-box.
While utility distribution operators have had visibility into their high and medium voltage networks, they haven't had the same level of near real-time operational visibility into the underground low voltage, and secondary mesh networks used in many cities.
Oracle understands that the historically high reliability and inherent redundancy of the underground networks meant that operator visibility was not a high priority. Today, however, utilities are seeing more disruptions and failures in downtown underground low voltage/secondary networks due to aging infrastructure and the addition of intermittent distributed renewable resources at the edge of the grid.
For cities, visibility is becoming an increasingly important consideration in order to continue to improve reliability. One major North American city, for example, has a vast underground distribution network that carries 86 percent of the total load via low voltage, secondary lines. This level of visibility is just as important for smaller city networks. Many European and Asian utilities also carry electricity to customers via extensive low voltage networks that typically don't have the visibility and accountability of HV or MV networks. In the dynamic network of the future, visibility is becoming almost a requirement and added priority alongside reliability and redundancy.
The new Low Voltage Network Management capability in the Oracle Utilities Network Management System provides modeling, analysis and ongoing management and optimization of complex mesh and low voltage networks, helping operators monitor faults and resolve them in an automated fashion. By better modeling and managing these networks, utilities can manage the low voltage edge of the grid as part of their core operations, enabling them to: reduce recurring crew visits for fault and outage resolution; better forecast load and plan accordingly; help identify which assets are approaching the end of their lifecycle and need to be replaced; and improve overall system reliability and customer satisfaction.
"Underground low voltage network assets continue to age, and their reliability and resiliency has been further challenged by the inherent intermittency of distributed energy resources. As utilities strive to place a strong emphasis on customer-centricity, these new challenges are creating a dire need for more visibility, control and proactive maintenance and optimization of low voltage networks. Oracle Utilities Low Voltage Network Management capability is unique in its ability to respond to these needs, agnostically, either within our Oracle Utilities Network Management  Solution or alongside others' distribution management products," said Rodger Smith, general manager and senior vice president, Oracle Utilities.
"As we continue to see more disruptions and failures in underground low voltage secondary networks in cities around the globe, the need for near real-time visibility into network performance is becoming more critical. Oracle Utilities is in a unique position to provide such detailed low voltage network management visibility which will enable utilities to provide a safe, secure and reliable power supply for years to come and to increase flexibility to support growth in their cities," said John Villali, Research Director for IDC Energy Insights.
About Oracle
The Oracle Cloud offers complete SaaS application suites for ERP, HCM and CX, plus best-in-class database Platform as a Service (PaaS) and Infrastructure as a Service (IaaS) from data centers throughout the Americas, Europe and Asia. For more information about Oracle (NYSE:ORCL), please visit us at www.oracle.com.