La Positiva Seguros: A Company Committed to Innovation and Social Contribution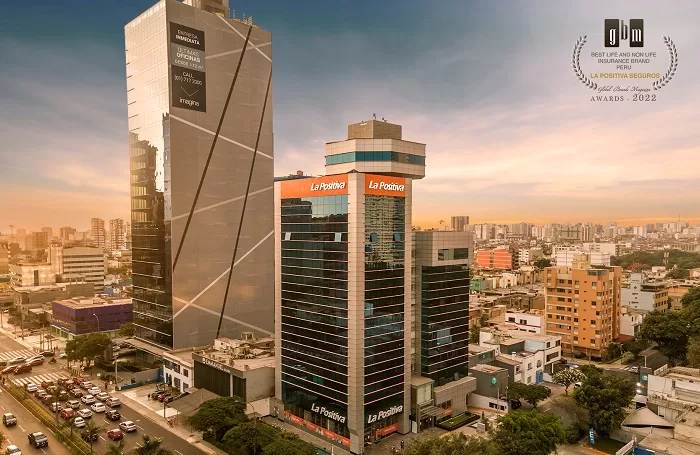 La Positiva Seguros received recognition for reducing its carbon footprint by more than 31%.
Protechting, a Fidelidade initiative promoted by La Positiva Seguros, contributes to society by making more start-ups visible at the international level.
Social responsibility actions, such as cleaning beaches and donating blood to local hospitals, are initiatives encouraged by the insurance company.
With the arrival of the pandemic, an increasing number of companies have become a great support for various countries, not only by providing customized products, but also by carrying out initiatives to support the integral development of communities, whether in the social or environmental sphere. One of the entities that has demonstrated its commitment not only to society, but also to the Peruvian environment has been La Positiva Seguros.
"Companies today play a key role in the development of society. In this sense, we are very pleased and proud of the work we have been doing to care for the environment through products that contribute to the generation of value for our environment. We remain firm in continuing to create products designed according to the different needs of all Peruvians" mentioned Silvana Orezzoli Vigil, Marketing and Digital Channels Manager of La Positiva Seguros.
For example, the insurer received the "Peru Carbon Footprint" recognition, granted by the Ministry of the Environment (MINAM). This is due to its work in measuring, verifying and reducing its footprint by more than 31% during the past year. With this action, the company joins the ministry's initiative to reduce 30% of Peru's emissions by 2030.
Likewise, with the aim of providing sustainable and sustainable products, La Positiva offers the Peruvian market an insurance for bicycles and electric scooters. This not only helps us to protect our means of transportation, but by contracting this product, we can also reduce the negative impact generated by the emission of polluting gases into the environment.
On the other hand, in order to contribute to the technological development of the country, La Positiva Seguros was part of the 5th edition of Protechting, an international event organized by Fidelidade that connects the best start-ups in the areas of Insurtech (insurance) and Healthtech (health) with global organizations in those areas. This program aims to foster a culture based on innovation, facilitating access to important resources for the development and implementation of business ideas.
"From the company, we are committed to continue innovating in the insurance market, which is a challenge for us, since we have set our course and goals. It is extremely important to continue improving our processes through innovation with the only goal that La Positiva has had since its beginnings: to offer efficient and high quality products. These two qualities deserve to be valued not only by customers, but also by each of the companies that are committed to technological innovations," explained Miguel Pacora, Technology and Transformation Manager of La Positiva Seguros.
The insurer also carried out various activities for the benefit of the community, contributing to the construction of two common pots in conjunction with the non-profit organization, Techo Perú, assisting more than 400 families in vulnerable situations. Another activity that was executed, in coordination with an NGO called Ciudad Saludable, was the cleaning of Las Conchitas beach in Ancon. With the collaboration of 15 positive volunteer agents, the objective of collecting more than 340 kilograms of waste in the coastal areas of the beach was achieved.
In addition, as part of World Blood Donor Day, on June 4, the company carried out a blood donation campaign in Lima and Arequipa through an alliance with EsSalud. In this way, La Positiva sought to support the Rebagliati Hospital with blood units and thus reaffirm its commitment to the health and welfare of all Peruvians.
La Positiva continues concentrating its efforts to generate a positive change in our society and in different areas. Therefore, companies should not only be concerned about offering the best products or services to their customers, but through these, they can cooperate with the solution of a social conflict.