Online Ludo App: Relive Your Best Childhood Memories With A Twist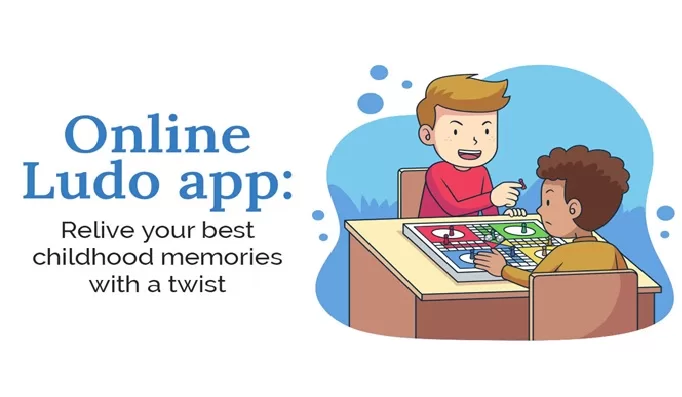 Since childhood, everyone has grown up playing this timid little board game of Ludo and has mastered and memorized almost every aspect of it. It is very important to understand that Ludo is an extremely important game that bridges our memories and thoughts and reminds us of the happiness that people have experienced during their time as toddlers.
In the modern-day, Ludo has redeveloped its identity to adjust to the advanced world of gaming. It has reemerged in the digital market, where you can play Ludo online earn money and challenge other professional players to improve your gameplay. All you need to do to experience this fun is get a device that supports the game and download the online Ludo app, and you are already there.
No matter how far you go with technology, certain elements in this new decade will always bring you back to reliving the past. Let us see how Ludo has bridged childhood nostalgia with an element of newness.
Connecting with Friends and Family
In an age where the modern pandemic has infected people's lives around the globe, it has become increasingly difficult to meet up with any known associates or friends. In 2020 Ludo became the most played game on the Internet in the Indian Subcontinent, proving itself to be a valid form of connection in the modern world. Playing Ludo encourages conversations and gives birth to debate, making the game very social and a device for community building. For relatives residing in long distant countries, Ludo became the sole factor of connection and a thread through which they could share a part of their life. A healthy family reunion over the game of Ludo can surprisingly bring out great tidbits that have been long repressed through work and growing apart with age. Also, people not associated with new technology can get a form of connection by getting introduced to the Ludo app. By playing a century-old game on a modern device, they are bound to feel in touch with their younger selves in a new way.
A gender-neutral game
Ludo has no biases over the type of people that play the game. As kids, we were not confused about what game girls should play, or boys should play. Over time these distinctions have taken themselves to the center, and we also see that element rising in the online community. Boys tend to prefer racing games, whereas girls prefer playing games that are more ornate and less aggressive. Ludo can acquire both these attributes and present them in a single form factor. As online Ludo became popular, both girls and boys enjoyed the game equally with their friends and family. The game invites luck and wit, creating a space where everyone is welcome. Playing together developed camaraderie is a certain reminder of childhood memories when things were not that differentiated, and only the spirit of sportsmanship and enjoyment was welcome. The game also encourages healthy banter, a significant childhood memory of nitpicking celebrated between siblings.
Rushing out with Ludo Win
In terms of online Ludo, new modes have been added to make it more interesting to the modern player. Ludo Win introduces a unique factor that makes for a really fast game of Ludo, which players can enjoy within a short period. If you remember correctly, then, as kids, we did not always have long hours to play the game. Being children, people sometimes took daring chances and developed unique personal game formats to adjust their time of playing between chores and studying. Online Ludo has taken in this unique factor to develop a format that celebrates exactly that. The moment players play this mode and see the limited time to capture a rival's piece and win the game; they are bound to be reminded of the novelties they developed in their childhood.
Spin The Wheel for Twice the Fun
This game mode in the Ludo App celebrates another newly introduced format that develops right from the old classic. Instead of rolling the dice, players have to spin a wheel to get the number that will allow them to move their pieces forward. This game factor is certain to remind players of a popular childhood game of spin the wheel, where players get to have choices depending on which segment the arrow lands after giving it a spin. Online Ludo has amalgamated the two factors of different board games to introduce something that can be more related to yet has an air of freshness to it. This modern twist has made Ludo palatable to the young audience.
Final Thoughts
We live in times where everything is dominated by western culture. Be it food, clothing, lifestyle, or games. In a decade like this, it is really hard to find something that reminds you of your motherland and the culture of your people. Ludo has evolved from a game called Pachisi, which was created centuries ago in the land of India. All the people played it during that time, irrespective of where they hailed. The game reached the farthest corners of the Indian Subcontinent and became what is known today as Ludo. As children, everyone has played regardless of their background or social condition. It is appreciable that Ludo has reemerged with new twists and turns to bring back the golden age of childhood games.