New NG Book- National Geographic Extreme Weather Survival Guide: Understand, Prepare, Survive, Recover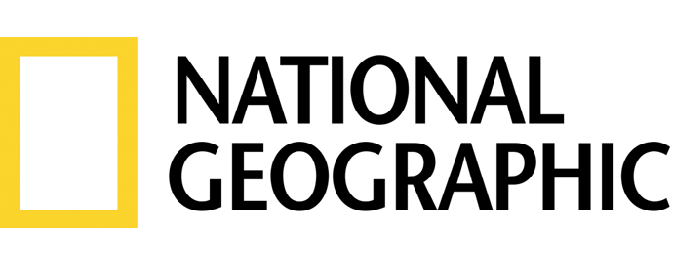 Are You Ready to Survive the Next Big Weather Event? Be Prepared with Authoritative Book That Includes Life-Saving Guidelines from Red Cross, FEMA, NOAA and More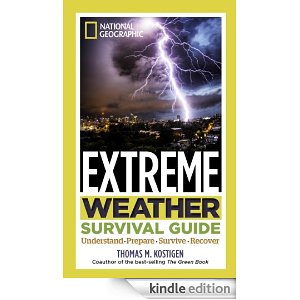 WASHINGTON —We seem to be getting slammed harder and more frequently by extreme weather — with record-breaking temperatures, storm intensities, property destruction and even fatalities. The news is filled with catastrophic events: Hurricane Sandy brought epic destruction to New York and New Jersey in 2012; monster Typhoon Haiyan wrought havoc in the Philippines in 2013; and a dip in the polar vortex in 2014 made Chicago colder than the South Pole in summer. In many places, summers are hotter, winters are colder and new weather records are frequently set. There are many arguments as to what may be causing these dramatic changes in weather patterns around the globe, but one thing is clear: We need to be prepared to deal with Mother Nature in order to protect our loved ones, our property, our communities and our lives. NATIONAL GEOGRAPHIC EXTREME WEATHER SURVIVAL GUIDE: Understand, Prepare, Survive, Recover(National Geographic Books; ISBN: 978-1-4262-1376-2, on sale Oct. 21, 2014; $30 hardcover), by best-selling author, journalist and environmentalist Thomas M. Kostigen, is the only book that you will want to have with you when the weather becomes so extreme that one wrong decision could be a matter of life or death.
A hurricane is coming. Should you leave home or stay put? What could be lurking in water that has flooded your house? (Hint: They slither!) What should you do if you're trapped in a house during a wildfire? Where is the safest place to seek shelter outside during a downpour or thunderstorm? If you need to evacuate your home, what should you bring with you and where should you go?  How do you power up when the power grid goes down? If you have no heat during a blizzard, how do you keep warm? Where is the safest place to be during a tornado?
Many face these questions in the heat of the moment, but as Kostigen points out in his timely and important book, it's best to know the answers long before an extreme weather event occurs. Each chapter — thunderstorms, floods, hurricanes, tornadoes, drought, wildfires, rising temperatures, heat waves, cold waves and blizzards — includes critical guidelines and information from organizations and agencies such as the Red Cross, Federal Emergency Management Agency and National Oceanic and Atmospheric Administration that are the most experienced in handling these emergencies. Kostigen's level-headed discussion of current weather extremes, facts and details on conditions and theories as to why these conditions are occurring arms us with the knowledge needed to recognize when bad weather is on the horizon. His "dos and don'ts" for being inside and outside and at-a-glance guidance help to ensure that you can beat the odds against a weather emergency and recover as soon as possible. Useful sidebars feature vital gear and gadgets to have on hand, provide safety tips for your pets (and explain why dogs and cats are afraid of thunder and lightning) and give the basics for stocking food and water supplies and your emergency safety kit. Survivors and experts share firsthand accounts and observations on how to survive horrific weather conditions, hoping their cautionary tales can help you in a flood or wildfire, hurricane or hailstorm, blizzard or heat wave.
Coupled with breathtaking photography of some of nature's wildest weather from the National Geographic archives and explanatory weather diagrams, NATIONAL GEOGRAPHIC EXTREME WEATHER SURVIVAL GUIDE gives you the knowledge and tools you'll need when the weather turns against you.
Publishing a week earlier, on Oct. 14, 2014, is a National Geographic Kids' book by Kostigen, "Extreme Weather: Surviving Tornadoes, Sandstorms, Hailstorms, Blizzards, Hurricanes, and More!" (ISBN: 978-4263-1811-5).
About the Author
Thomas M. Kostigen, author, journalist and environmentalist, is the co-author of the New York Times bestseller "The Green Book: The Everyday Guide to Saving the Planet One Simple Step at a Time" as well as five other books, including "You Are Here," "The Green Blue Book" and "What Money Means." He has been interviewed by such national media outlets as the "Today" show, The Wall Street Journal, Discover magazine, Men's Health and The Weather Channel to talk about environmental issues, global warming and extreme weather.
About National Geographic Books
National Geographic Books & Home Entertainment creates and distributes books, videos and other print and digital media that inform, engage and entertain diverse audiences about our world. Annually, the group publishes more than 125 new books for adults, families and kids and releases 250+ new DVDs and digital downloads of the Society's films and TV shows, and these National Geographic titles are available in more than 35 local-language editions. While special photographic and film collections, travel books, nature shows, birding guides and atlases are a core focus of the Society's products, books and videos dealing with subjects as diverse as animals, the human mind, history, world cultures and the cosmos are also produced.