Cathay Pacific launches 'WINE LIFT' – A new airfreight product catering for the growing global wine trade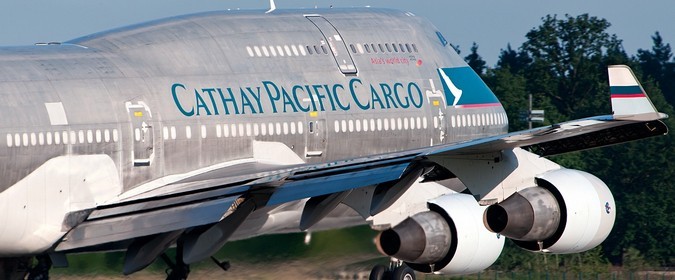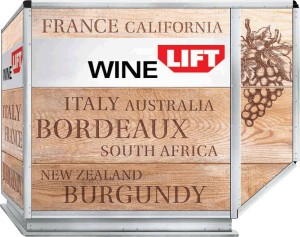 Cathay Pacific Cargo is pleased to announce the latest addition to its range of specialised airfreight products – Wine LIFT. Building upon Cathay Pacific Cargo's decades of expertise in shipping wine, and reflecting Hong Kong's increasing status as a hub for the global wine trade, Wine LIFT provides wine merchants and customers with a service specifically tailored to meet their requirements for transporting wine in a safe and timely manner.
Wine LIFT provides complete peace-of-mind to customers, with shipments being handled by teams experienced in transporting fragile and valuable cargo. Shipment security will also be ensured under close monitoring of CCTV.
Cathay Pacific General Manager Cargo Sales & Marketing Mark Sutch said: "In recent years Hong Kong has grown to become one of the world's leading wine-trading centres. Cathay Pacific Cargo has developed the Wine LIFT product in response to the increased need to ship wine in secure, controlled conditions. Our extensive network reaches into most of the world's most prominent wine-producing countries and wine-trading centres, and we are confident our new product will be welcomed by both commercial and private wine shippers."
Cathay Pacific Cargo has recognised that temperature fluctuations may affect the quality of wine, which is why the Wine LIFT product offers customers an option to use cool containers to keep wine within designated temperature ranges during the flight journey. Temperature controlled storage facilities are also available at most destinations in the airline's extensive network for storing the wine when it is on the ground.
Wine Lift is an exciting addition to Cathay Pacific Cargo's already extensive portfolio of eight specialised airfreight products, all incorporated within the "LIFT" range. They include Courier LIFT, DG Lift, Expert LIFT, Fresh LIFT, Live Animal LIFT, Pharma LIFT, Priority LIFT and Secure LIFT.