NBB Extends ESG Financing for Food Sustainability Project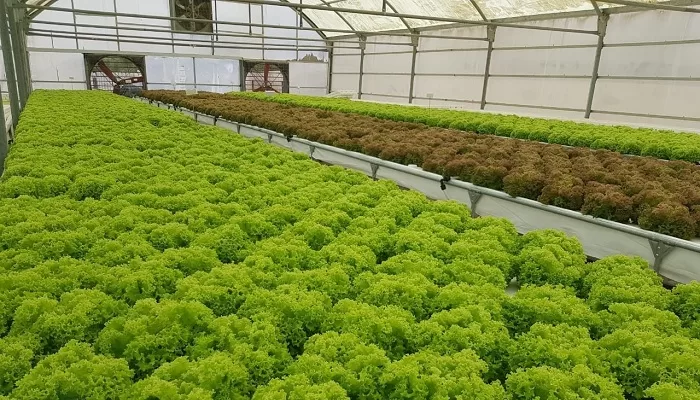 Manama, Bahrain: The National Bank of Bahrain (NBB) extends its support to the latest food sustainability project by the Ministry of Works, Municipalities Affairs & Urban Planning. The project, awarded to Al Amin Gardens (a subsidiary of Ali Rashid Al Amin Company B.S.C.) by the Bahrain Agriculture Development Company B.S.C, is set to design, build, operate and handover a hydroponic farm located in Hoorat A'ali and Diraz.
Aligning with its sustainability journey, NBB is offering financing to the BHD 3.3 million project set to complete within 12 months following its commencement date. The initiative targets various sectors, specifically small and micro projects in the Kingdom, specialising in agriculture. The project focuses on the principles of stability and the prosperity of Bahraini citizens as well as the preservation of national natural resources and encouraging community participation.
Hydroponic farming is revolutionising the agricultural industry, with the hydroponic plant using 90% less water making it more sustainable than regular farming. Minimising the country's carbon footprint, hydroponic fields also eliminate soil borne pests for healthier crops and the need for plant fertilisers.
Commenting on the initiative, Arif Janahi, Head of Commercial & SME at NBB, said: "We are delighted to be collaborating with Al Amin Gardens to help develop this initiative. The importance of this project is at the heart of NBB's journey towards encouraging sustainability and ESG-friendly financing. Through this initiative we are able to drive forth more national projects that are in line with the Kingdom's efforts to promote environmental values as part of Bahrain's Economic Vision 2030. NBB continues to invest in initiatives that will benefit both the community and the future of the Kingdom."
On his end, Majed Al Ameen, Vice Chairman of Ali Rashid Al Amin Co., said: "We are pleased to be partnering with NBB to bring this project forward. The initiative will assist in disseminating the awareness of agricultural techniques and overcoming challenges within the sector. By encouraging the use of modern agricultural methods and empowering the workers of this sector they will be able to use these modern techniques and therefore create more job opportunities in collaboration with the public sector and all relevant authorities."
NBB is committed to adopting a number of environmental related initiatives across Bahrain and showcasing the various opportunities to implement sustainability practices through its future endeavours.