Mistakes to Avoid When Buying a Mobile Phone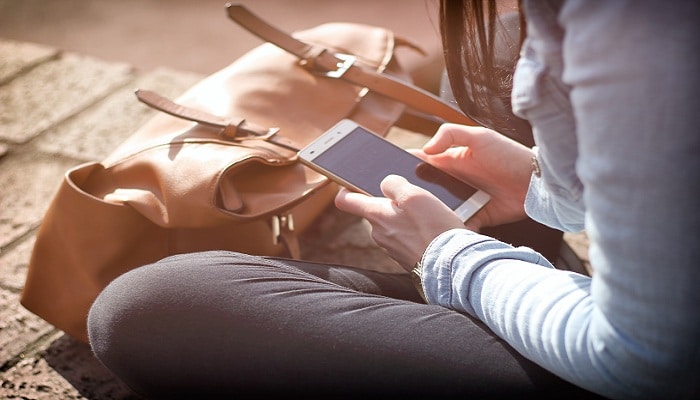 It seems that there is a brand new mobile phone released onto the market every five minutes! With so many different options to choose from, it can feel difficult to know where to begin. You have so many advanced features to get your head around, which can be difficult if you are not very tech-savvy. So, with that being said, let's take a look at some of the biggest mistakes that people tend to make when it comes to their mobile phones so that you can ensure that you do not make them.
Not considering what sort of plan is going to be right for you – You have so many different mobile phone plans to choose from today. This includes everything from unlimited SIM plans to pay-as-you-go. While there are some amazing deals out there, it is imperative to ensure you go for the deal that is right for you. Don't be lured into a certain plan just because it offers plenty of add-ons and features if you are not going to use these features. We all have different requirements when it comes to mobile phones, as we all use them for different reasons. Some people call abroad on a frequent basis, others don't. Some people use their phones for work, others don't. Because of this, you need to make sure you source a plan that is just right for you. This should not be too difficult when you consider the extensive number of plans that are available today.
Failing to carry out your own research – TV commercials are not going to tell you everything that you need to know about a mobile phone. They are going to show the handset off in its best possible light. They are also going to fill their website with positive comments and reviews. After all, it would make no sense for a company to point out the negative aspects of their own product, would it? This is why you need to make sure you carry out your own research. This has been made a lot easier thanks to the independent review platforms that are out there today. You can read tons of comments that have been left by people who have already purchased the phone in question, and you can be safe in the knowledge that the comments are genuine when you sue one of the independent and impartial review websites. In addition to this, whenever a new phone comes out, you will get a lot of text experts that try out the phone and review it so that you can get a good understanding of whether or not it is right for you. When you are reading these reviews, don't merely look at the overall score given by the expert. Read at their comments. They will really get into the nitty-gritty, ensuring that you are aware of all of the details regarding the phone and what it has to offer. You will be able to find out whether the phone is right for you. What is the battery life like? Does the phone take good photographs? After all, there are some elements of the phone that are going to matter to you more than others. This is why it is important to read the reviews in full, rather than just looking at the rating that is given to the mobile phone at the end.
Feeling bullied into buying a mobile phone in-store – Salespeople are good at what they do; they make you feel pressured into buying a product then and there. It is their job to secure the sale after all! Don't be afraid to tell the store assistant that you want to go away and think before you have made the purchase. At the end of the day, it is your money, and it is up to you what you do with it. You may want to go away and see if you can find the phone at a cheaper price elsewhere, for example, and there is nothing wrong with this. Simply thank the person for their time but inform them that you need a little bit longer to mull over the decision and determine whether or not it is the right choice for you.
Overlooking last year's models when shopping for a mobile phone – It can be tempting to only look at the newest models when buying mobile phones today. However, when you do this, you are going to spend a lot of money, and you're not always going to get value as well. A lot of phone upgrades aren't even that different from the model from the year before. Despite this, you are going to find that the models from the year before are a lot cheaper, and so they definitely represent exceptional value for money. Before you write off phones that are a year old, we would recommend doing some research online to find out what the difference is between this model and the model that has just been released. Once you understand the upgrades that have been made to the new phone, you will know whether or not these are the sort of upgrades that matter to you. After all, there is no point in paying more money for a newer phone if you're not even going to make the most of the newer features because they don't fall within your typical use of a smartphone.
Purchasing without knowing your requirements – This leads us to the next mistake that a lot of people tend to make; purchasing without knowing what their requirements are. This can be an expensive mistake to make because you can end up purchasing a device that is not right for you and your needs. For example, let's say you love playing games on your mobile phone. If so, you are definitely going to be crushed if you end up choosing a phone that delivers poor performance or has a small screen. However, if you do not outline your requirements, to begin with, you could end up purchasing something that is not right for you because you have effectively rushed the decision. By making a list of requirements, you can make sure you do not end up straying from your wants or needs when purchasing a mobile phone.
Only considering display size on its own – A lot of people take display size into account when buying a phone, and we cannot deny that it is an important quality. However, there are a lot of other factors that are at play here. Yes, a small screen may be more convenient, but it's not going to be great if you spend a lot of time browsing the web or playing games on your phone, is it? Plus, you need to consider how big the screen itself is. Sometimes, the phone is big, yet the display does not cover the entirety of the phone, and so the screen is not as big as you thought it was. These are the sort of factors that you need to consider when you are making your selection.
Failing to take into account your storage requirements – The storage and RAM that a phone has to offer is important, yet it is something that a lot of people overlook when buying a phone. Often, people will give this little thought, making an educated guess of what level of storage is going to be right for them. However, it will definitely be better if you do some more research into this, looking into the different things you use your phone for and the amount of storage that this is likely to take up. If you do this, you will be able to understand how much storage you are going to require so that you do not end up overpaying. At the same time, you do not want to end up not purchasing enough storage, as this could cause an impact in terms of your phone's performance.
Not considering the phone's processor – Finally, you also need to look at the type of processor that the phone has. All of the activities on your phone are going to depend on the sort of processor the phone has. If you have a processor that is snappy, operating the device becomes fun. It will be powerful and fast to use. You don't need to be a tech expert, but this is one area we would definitely recommend doing a bit of research on so you can make sure you purchase the right phone for you.
So there you have it: some of the biggest mistakes that people tend to make when it comes to purchasing mobile phones today. If you can avoid the errors that have been discussed above, you can ensure that you end up with the best mobile phone and mobile phone plan for you. Remember, we all have different needs and requirements when it comes to our smartphones, so don't select something purely because your friends have.