Is Xander Schauffele at risk of seeing his best years pass by without a major title?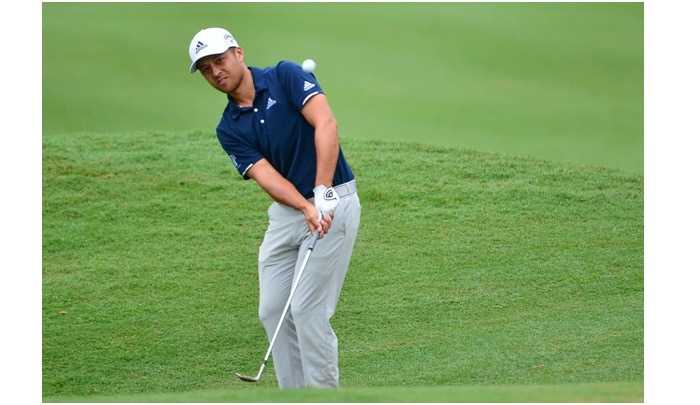 The last thing Xander Schauffele wants is to be remembered as one of golf's nearly-men. But that is the danger for the 26-year-old with each passing major championship. This is only Schauffele's fourth year on the PGA Tour, so there is by no means cause for panic just yet, but in the same way that winning can become a habit, so can falling short.
Despite his relative inexperience, Schauffele has posted some fine results at the four majors. This has included second-place finishes at both the Masters and The Open, as well as five other top 10 finishes in his four years taking part in golf's biggest tournaments. And yet, he has failed to make that last big step and emerge victorious, despite having numerous opportunities to do so.
As well as those near misses in the majors, Schauffele has failed to win a tournament of any description since January 2019, proof perhaps that he is struggling to find that innate ability to get over the line when push comes to shove on the Sunday of an event. If the American doesn't get back on the winners circuit soon, then it could begin to have an adverse effect on his confidence down the line.
The upcoming Masters brings another chance for Schauffele to break his duck in terms of winning a major, and if he can do so, you would imagine that plenty more wins would come gushing forth, akin to a dam being burst and releasing the pent-up river behind. He is among the list of contenders in the US Masters odds, and for good reason, given his strong performances so far in 2020's majors – finishing tied for 10th in the PGA Championship, and fifth in the US Open.
Augusta will be a challenge to relish for Schauffele, and he'll be out to prove he can go all the way after finishing second last year. Of course, Tiger Woods' sensational triumph took all the headlines, but Schauffele impressed with how he handled Augusta, and proved he has what it takes to do well at the Masters.
Schauffele's close calls at the majors can be viewed in one of two ways. On one hand, finishing in the top 10 is proof of the American's ability to mix it with the best golfers on the biggest stage. To be so consistent in the big events is an incredibly difficult feat, and so Schauffele should take heart from how he has performed at the majors in the past.
But then on the other hand, there is a danger that Schauffele will let his best chances to win a major slip by without grasping the bull by the horns. There are parallels to be made with other golfers, perhaps Rickie Fowler, who have found themselves in contention to win their first major on many occasions, but have been unable to deliver, before slipping down to the part of also-ran after a while.
The challenge for Schauffele at Augusta this year is to step up and show that he is in it for the long run, that although his first major championship has proved elusive thus far, this is just the beginning of a long and successful career.