Metro Bank's Twelve Scams of Christmas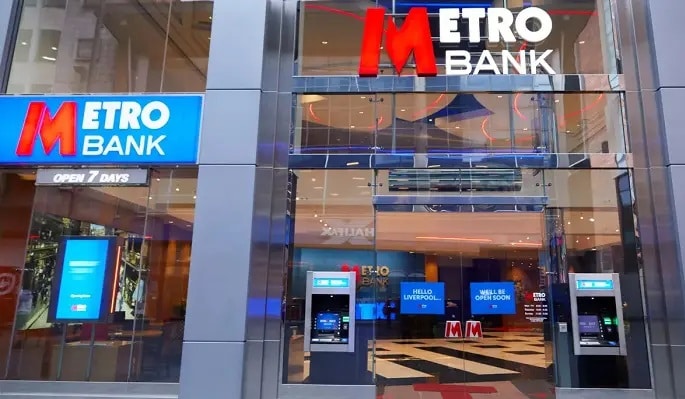 The UK's community bank, Metro Bank, is raising consumer awareness about the latest scams, together with guidance on how to protect yourself.  The rise of online spending during December, combined with consumers being busy and under pressure, directly correlates to the rise of scam attempts.  Metro Bank is sharing the 12 most common scams of Christmas to help protect consumers and their families this festive season.
"Fraudsters rely on Christmas being a busy and fraught time to take advantage of consumers, rushing them into making hasty decisions without considering the facts" explains David Craggs, Director of Customer Support at Metro Bank.  "A simple rule applies – take a moment to ask the right questions before rushing into anything. Fraudsters are clever, motivated, and have all the time in the world.  Consumers need to be on guard and follow these tips to help protect themselves."
On the first day of Christmas, my new love may not be….
Beware, romance scammers. Christmas for many people can be a very lonely time, so we're urging everyone to be cautious when entering into a new online relationship, especially if you've never met them before. No matter what reason is offered, please don't be tempted to send funds to someone you have never met.
Never divulge bank security information – If you're contacted suddenly and asked to provide personal information, don't. Never share your personal information freely. Call your bank on the number provided on the back of your debit/credit card to see if the request was genuine.
Don't leave a website to complete a purchase. Sites such as eBay, Gumtree, and Schpok advise customers to never leave their site to finalize a purchase to ensure that both the buyer and seller are protected throughout the transaction. Leaving a website is a breach of the sites' terms and conditions and can also make you susceptible to a scam.
If something seems too good to be true, it usually is. Make sure you undertake some research on the seller and understand the market price for the goods or service you're purchasing.
FIVE BOLD STINGS
TAKE 5 to STOP, CHALLENGE, PROTECT. Taking a moment to stop and think before parting with your money or information could keep you safe. Remember it's OK to reject, refuse or ignore any requests. Only criminals will try to rush or panic you. Contact your bank immediately if you think you've fallen for a scam and report it to Action Fraud
However financially challenged you are this Christmas don't turn to financial crime and become a mule to pay for it and risk financial restrictions, lost opportunities, or even prison
Financing for the festive period isn't uncommon, but neither is a loan scam. Don't pay an upfront fee for a loan, it's a scam. Instead, borrow from an FCA-regulated firm at an interest rate affordable to you.
Scammers will use fear and pressure tactics to back consumers into a corner and make quick decisions. Don't fall for impersonation scams and pay away funds without verifying the contact you've received.
Invoice redirect / CEO (friend) fraud – always verify payment details with the recipient in person or by telephone. Invoices received by post or email can be amended, leading to funds being transferred into a scammer's account.
Have you received an SMS or a call that appears to be from your bank? Spoofing is where fraudsters imitate banks, companies or government organizations. If in doubt always call the organization using a verified number before doing anything.
A bank will NEVER ask you to transfer your funds to a safe account. If you're contacted out of the blue and asked to send your money to a safe account, it's a scam. Report the SMS by forwarding it to 7726 or the phone call to your bank's Phishing/Cybercrime team.
Scammers are even creating fake new jobs as it's quick and cheaper than recruiting mules for money laundering. The scam works by offering you a new job and then paying you before you've even started working for the firm, you then receive a communication before your first day saying there has been an accounting error, and please forward your pay to this account.   STOP! You may be facilitating a scam by moving funds on. Funds should always be returned to the account they came from if sent to you in error. Contact your bank for support.
Source: Metro Bank