CySEC-regulated Multi-Asset Liquidity Provider B2Prime brings B2Broker to the EU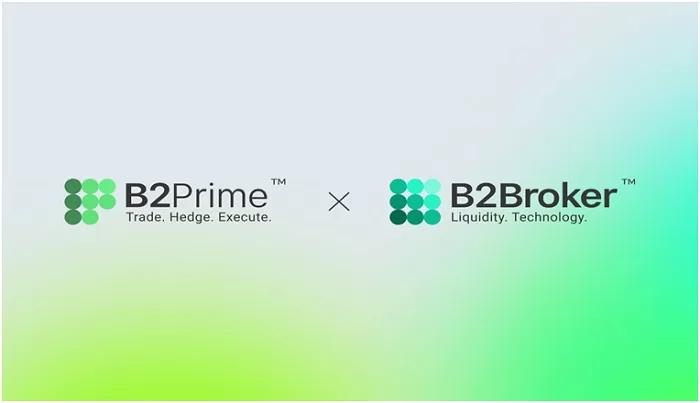 One of the most recognizable names in the Forex/CFDs and Digital Currency industries, B2Broker, has announced its entry into the heavily regulated European Forex/CFD market through B2Prime. B2Prime is a Cyprus-based Financial Institution operating under Cyprus Securities and Exchange Commission (CySEC) supervision and regulation.
B2Broker now holds a vested interest in B2Prime after completing the legal processes for the ownership transition. The new owners of B2Prime are Arthur Azizov, founder of B2Broker Group of Companies, and Evgeniya Mykulyak, co-founder of B2Broker Group of Companies. Having taken over the role of CEO, Nick Chrysochos joins B2Prime. This step is a reaffirmation of the ambition of the company to provide its investment-related services on a global level. Providing this type of service through a Liquidity Provider that is regulated by one of the most respected and recognized Financial Market Supervisory Authorities is a landmark achievement for the group.
What is B2Prime?
In its role as a globally regulated Prime of Prime (PoP) Multi-Asset Liquidity Provider, B2Prime serves institutional and professional clients involved in a wide range of financial markets. Various investment options are available. These are derivative financial instruments with leverage on CFDs such as Forex, metals, commodities, stocks, indices, and cryptocurrencies.
B2Broker Group of Companies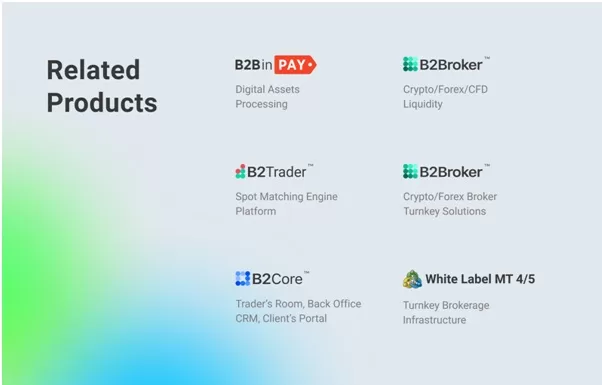 Forex and crypto brokers, crypto exchanges, and other financial services companies rely on B2Broker for technology and liquidity solutions. B2Broker is undeniably a prominent and well-known name in the B2B market. Crypto/Forex/CFD liquidity, Crypto/Forex Broker turnkey solutions, crypto payment processing (B2BinPay), MT4/5 white label solutions, B2Core (Trader's Room), B2Trader (Matching Engine), and liquidity on over 800 assets across multiple trading instruments are among the services offered by the firm.
Founded in Moscow, B2Broker has offices in ten countries throughout Europe, Asia, the Middle East, and North Africa. B2Broker activity is licensed by such institutions as FCA, AEMI, and the Central Bank of Russia. Through these licenses, the company can serve all of its customers worldwide with liquidity distribution on the Forex market, as well as many other additional services related to the Forex, Crypto, and Securities sectors. With an impressive client portfolio that includes famous global financial service clients, company priorities are expanding the firm's presence and exposure to global markets.
From the client's side
CySEC, Cyprus' financial regulating agency, sets forth the rules that licensed organizations must follow. CySEC regulation requires B2Prime to follow strict market regulations, including capital adequacy requirements, segregation of clients' funds and making their operations transparent.
EU MiFID II regulations provide client protections to those from the EU, the UK, and other countries outside the EU. The acquisition of the EU licensing enables B2Broker to expand throughout the European Union, allowing its complete product and service portfolio to be offered to a broader clientele, and position itself for a future global expansion.
Over 30 countries will now have access to liquidity from the company thanks to the license being received. The CEO of B2Broker Group of Companies, Arthur Azizov, expressed his excitement over this event. Clients will be sure that they are doing business with a multi-regulated technology and liquidity provider of superb quality, in addition to increased security. With CySEC's certification, Arthur Azizov believes the company will potentially establish itself as one of the most trusted organizations in the industry.
B2Prime's owner and Executive Director, Evgeniya Mykulyak, feels that the company's important aim in the industry is to make B2Prime one of the more dependable and credible firms supplying financial services. The B2Prime team is excited to discover the numerous new prospects throughout Europe and welcome new clients. The business intends to launch new, interconnected trading platforms and enhance its Prime of Prime liquidity service. In Europe, a strong liquidity network will be established, as well as connections with the major prime brokers. "B2Prime will gain a significant market position as a consequence of its involvement in various exchanges," Evgeniya Mykulyak says.
"As a result of the successful fusion of Arthur Azizov's Forex and Crypto space experience and Evgeniya Mykulyak's industry knowledge, we will serve our clients with cutting edge technology, ensuring that their money is processed by a firm adhering to the strictest CySEC rules," Nick Chrysochos, B2Prime CEO, commented.
Final words
B2Prime has already begun accepting new clients. The firm connects brokers via OneZero, MT5 and PrimeXM platforms to offer trading on 115 Forex pairs including 22 Crypto CFD pairs, Spot Metals, Indices and Spot Energies.
The licensing agreement establishes B2Broker as a global liquidity provider across many countries. As a result of the respective successful launch of commercial operations in Cyprus, it is evident that the company is experiencing ongoing growth and prosperity over there. The manner in which it offers liquidity and trading services to market clients, which are of the very best quality available, will not change.