Metro Bank Launches First Campaign to Empower Small Businesses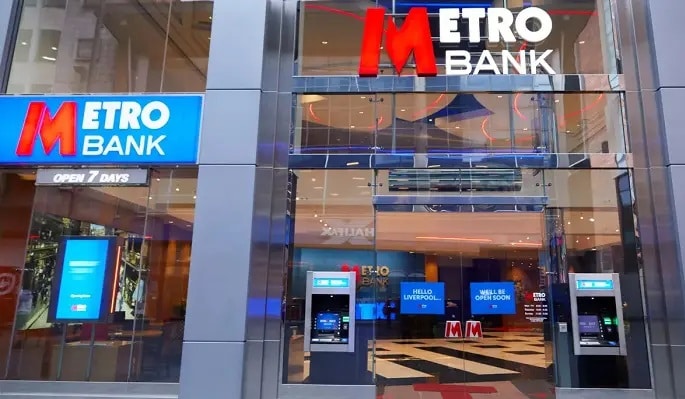 Centred on three talented entrepreneurs, the campaign aims to highlight how resilient the country's small businesses have been throughout the coronavirus pandemic
The Bank is also showcasing its award-winning business banking offering, designed to help SMEs run and grow their businesses
Metro Bank launches a new brand and marketing campaign, demonstrating its commitment to empowering the UK's small businesses and underlining its highly-rated business banking offering.
This is Metro Bank's first ever business brand campaign, with radio advertising sitting at the heart of that. The campaign also marks the first time that the Bank has been involved in a publishing partnership, with The Guardian, and will be further supported by an array of digital channels across social media, YouTube, display and paid search. Metro Bank is working in tandem with agency partners Goodstuff and Mr. President to successfully deliver the campaign.
The Bank will be featuring three of its business customers throughout the campaign, giving them an opportunity to showcase their businesses and delve into the close, mutually beneficial relationships they've built with Metro Bank. A key advantage for Metro Bank business customers is that they get their own dedicated business manager, who's there for them every step of the way and on-hand to offer help. Each business manager features alongside their customer in the campaign, reflecting the close connections and friendships created as a result of Metro Bank's approach.
The three businesses featured are:
Lexi's Treats, which makes low calorie snack bars and has grown quickly with the support of Metro Bank. Lexi is a former banker turned businessman, who saw a gap in the market for low calorie snacks that genuinely taste great too.
Daisy's Dog Empawrium, a business making dog accessories and homemade dog treats, with a shop in Bluewater Shopping Centre in Kent. Daisy's secured a Government-backed Bounce Back Loan with Metro Bank, enabling the business to develop e-commerce capabilities during lockdown.
Koalaa Ltd, which designs and produces bespoke prosthetic limbs for children and adults. Its core mission is to ensure that prostheses are comfortable and much more affordable.
This new campaign forms part of Metro Bank's updated brand strategy, refreshed as part of its first ever brand campaign in 2020 which celebrated the Bank's longstanding belief in "people-people banking" – the philosophy that whatever happens in the future of banking, people need people and value human relationships.
Metro Bank is vocal about its mission to create not only customers, but long term fans of the Bank. The "people-people banking" campaign was, in the Bank's own words, about evolution and not revolution, maintaining Metro Bank's strong brand values and culture.
Since the start of 2020, the Bank has built a modern day marketing team that continues to grow in a nimble and agile way. This business banking campaign is the output of a year's worth of customer insight and data, with the target audience based around Metro Bank's deep dive into understanding the SME market and developing customer segmentation across its portfolio of products. The campaign has been specifically designed to work the full marketing funnel from brand awareness and brand-building through to conversion, driving incremental growth and revenue generation for the Bank.
Jessica Myers, Brand and Marketing Director at Metro Bank, comments: "As a community bank – one that's proud of the people and businesses where we operate – it's a pleasure to feature three of our fantastic businesses and tell their powerful stories through our first fully integrated business brand campaign, whilst creating their own advertising campaigns too. Metro Bank is a champion of human relationships in banking. People value other people, and as the nation's businesses recover from what has been an incredibly tough year, that's more important now than ever before."