UOB launches a dedicated Business Banking service for Vietnamese small businesses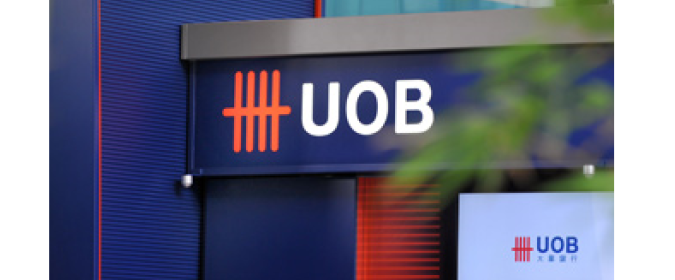 United Overseas Bank (UOB) has launched a Business Banking service dedicated to help small businesses1 in Vietnam grow their business. This follows the State Bank of Vietnam's approval for UOB's foreign-owned subsidiary bank (FOSB) licence on 26 September 2017
Mr Lawrence Loh, Head of Group Business Banking, UOB, said the Bank is committed to supporting the growth of Vietnam's SMEs which in turn, have a major role to play in the country's continued economic development.
"Small- and medium-sized businesses are the backbone of economies in Asia2 , and account for 97 per cent of Vietnamese companies. They are essential to the health of the economy through the goods and services they provide and the jobs they create. Over the last 80 years, UOB has gained first-hand understanding of what it takes to help small businesses to prosper and to grow. We have designed our business banking services specifically to meet the needs of small businesses, to enable them to seize business opportunities such as the exporting of their products and services overseas.
"To make it easier for small businesses to apply for the services they need, we are also introducing firstin-market digital solutions. For example, companies can easily submit their account application through UOB Vietnam's website or the Bank's mobile app for businesses, UOB Business, without needing to visit the UOB branch. UOB will then process the application and if approved, the business can use their UOB business account or receive in-principle approval for their loan applications in just one business day 3 ," Mr Loh said.
To help small business owners manage their business more effectively, UOB has put together a range of financial solutions to meet the unique needs of small businesses. This includes transaction accounts to manage day-to-day expenses and operations, small business loans to finance the growth of the business and to extend cash flow, and trade financing solutions to manage import and export supply chain payments.
One company that has used UOB's Business Banking services is Grown Tech Company, a company specialising in mobile and tablet trading. The company aimed to increase sales by introducing new products to its customers and needed additional capital to do so.
Ms Dang Thi Khanh Le, Managing Director of Grown Tech Company, said, "We have been growing our business steadily through online sales channels and recognised that we needed new products to meet the increasing demand from our customers. We faced many difficulties in trying to secure the funding needed until we started working with UOB. We received prompt approval from the Bank and the funds enabled us to expand our product range to grow our business."
Seminars to help SMEs grow their business
Mr Harry Loh, Vietnam Country Manager, UOB Ho Chi Minh City branch said that UOB will organise knowledge-sharing seminars in Ho Chi Minh City. Through such seminars, small business owners can learn from their peers and adapt the experience to finance the growth of their business more effectively. The seminars also offer insight into the ways in which they can use digital solutions to take advantage of export opportunities.
"Running an SME is demanding and often leaves business owners with little time to identify new business opportunities. Through the seminars, we hope that SMEs in Vietnam will be able to learn from the experiences of others and use the insights to optimise the output of their business strategy and to leap frog to the next stage of growth," Mr Loh said.
More information on UOB's business banking services in Vietnam can be found on www.uob.com.vn or at the UOB branch in Ho Chi Minh City.
About United Overseas Bank
United Overseas Bank Limited (UOB) is a leading bank in Asia with a global network of more than 500 offices in 19 countries and territories in Asia Pacific, Europe and North America. Since its incorporation in 1935, UOB has grown organically and through a series of strategic acquisitions. UOB is rated among the world's top banks: Aa1 by Moody's and AA- by Standard & Poor's and Fitch Ratings respectively.