Metal 101: The Ultimate Guide to Getting Customized Metal Signs for Business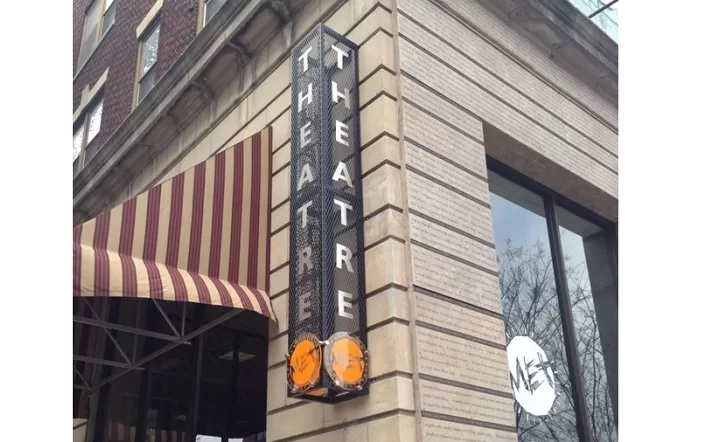 Custom metal signs are among the best and effective ways to advertise your business to anyone who passes by your building. With the right type of materials and proper construction, these advertising tools will last for several years (even decades) with maintenance. Hence, they are cost-effective investments that will boost your business' outreach.
One good thing about custom metal signs for business is that it gives brand owners plenty of options. These include the wide variety of choices in the type of metal that you'll be using, the companies that are willing to do it for you, and the benefits that a customized metal sign can offer for your brand.
In this blog post, we will give you reasons why you need to have one and some tips to make sure that you're getting your money's value with the sign you're getting.
Why should a business owner invest in custom metal signs?
One of the most crucial things that a business owner should do to make the business grow is to make sure it stands out. To do that, you should consider many things–your business location, the traffic in the location, and, most importantly, your branding methods. Here are some reasons why you should invest in signages–particularly, in custom metal ones.
Aesthetics
Researchers say that customers tend to transact and do business with companies that present themselves well, especially when it's their first time to deal with a certain company. With the tight competition, it is imperative to let it be known how the company is different from others and why it should be their number one choice for a certain product or service.
By installing a top-quality and beautifully made metal signage, the company logo and brand is placed in a material that is decent and eye-catching, characteristics needed in a business sign. Also, laser-cut metal signs are often known for their professional look, the reason why more and more businesses are investing in this advertising tool. Having clean, modern, and sleek signage is the first step to making your brand known to your target market and piquing their curiosity.
Strength and Durability
When you're running a business, you must think ahead. A successful businessman knows how to maximize every investment made and get the most out of it. Good thing laser cut metal signs sturdy and durability, making it a great investment for your business. Unlike any other type of material, metal signages are trusted to last for decades because of its ability to resist rust and corrosion. This is ideal for any business sign as most of them are placed outside, which means that they're exposed to different harsh elements.
Two of the most common types of these signages are stainless steel and aluminum. Both are great materials for a metal sign. However, stainless steel is typically tougher, heavier, and a bit more expensive than aluminum; that's why the latter is a more popular choice. Besides that, aluminum is also easier to form and cut since it's elastic and softer than its counterpart. There's a high chance that aluminum-based metal signages can last for more or less ten years (when placed outside the store) before it needs replacement. Of course, they can last longer when they're placed indoors or safe from moisture. Business owners opt for this compared to stainless steel because they're strong, although it's soft and elastic.
Stylish
Metal is already a beautiful material even when it's on its own. When you come up with well-designed and attractive metal signage, the customers and clients can get an idea of what the company is offering, influencing them to bring their business there. Designing a classic yet contemporary sign will aid the business owner in making the company image good. Industrial and modern designs have a classic touch with them, and many experts say that this trend is here to stay. Installing a custom metal sign will open a door of benefits to the brand, especially when done appropriately.
What are the things that every business owner should consider when purchasing custom metal signs?
Before actually having one customized, you need to research your zoning laws or any property laws relevant to installing a sign.
Although these are rare, some situations impose restrictions on installing new signages (such as leasing agreements if you do not own the property). You wouldn't want to go through the hassle of ordering a custom metal sign, paying it, and throwing it because you do not have the permission to have it installed.
What are the basic types of custom metal signages?
You have three basic choices if you're planning to get a custom metal sign for your business. They are as follows:
Dimensional Signs – These signs are often known and called 3D signs. They are normally cut into a couple of pieces assembled in two or more layers before the installation process. Having this type of metal signage often means needing a professional installer. One good thing about having this signage type is its ability to make your business sign stand out, which a simple flat sign couldn't do (especially when the sign is powder coated with a lot of colors).
Letters – Custom cut letters are often mounted directly to the walls or hanged near it. This type of signage is considered 3D, and just like dimensional signs, they can also be powder coated with any striking color as you please. Aside from aluminum, acrylic, stainless steel, and high-density foam are some of the other material choices for this signage type.
Flat Signs – Most of these signs are cut from aluminum (although some use steel and plastic). Custom cut flat signages are best used for simple greeting messages like "Welcome." They are also your best bet when looking for a lightweight sign and when budget constrictions arise.
Think about the finish.
Custom metal signs present a plethora of finish options. One of the most common is powder coating. This type of coating offers protection and a rainbow of colors waiting to be utilized. The reflective coating is also a great choice because of its visibility during the night, regardless of distance. The third is brushed aluminum that presents an elegant look despite its affordability. Last on the list is enamel spray paint. This finish is best for signages that are not exposed to direct sunlight and harsh weather elements. The last option is also an excellent choice if you plan to have only one color for your signage.