Merrill Lynch and Merrill Edge Launch Impact Portfolios, Broadening Opportunities for Investors to Align Their Investments With Their Values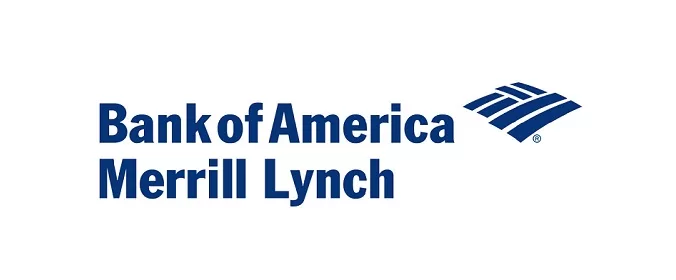 Merrill Lynch and Merrill Edge launched five new portfolios incorporating environmental, social and governance (ESG) factors in response to growing demand for investments with the potential to produce positive societal outcomes without sacrificing financial returns.1
Designed by the Global Wealth and Investment Management (GWIM) Chief Investment Office (CIO), the new CIO Core Impact Portfolios incorporate the CIO's disciplined investment process, portfolio construction views, portfolio management and oversight routines.
They consist primarily of exchange-traded funds (ETFs) and require a minimum investment of $5,000. The five portfolios model investor profiles ranging from conservative to aggressive. These offerings expand upon an existing array of impact offerings on both the Merrill Lynch and Merrill Edge platforms.
"The demand for ESG-integrated investment options has increased as more investors are seeking a 'double bottom-line' approach to investing and a way to add an environmental or societal impact objective to a financial return," said Chris Hyzy, chief investment officer for GWIM.
"These new portfolios are part of the ongoing expansion of our investment offerings and build upon a broad platform of both solutions and thought leadership in the impact arena," added Keith Banks, vice chairman of GWIM and head of the CIO and the Investment Solutions Group for Merrill Lynch and U.S. Trust.
Growing demand for impact investing
Impact investing is a way for clients to align their investments with their values while seeking competitive returns.1 Impact investing in the U.S. has gathered momentum over the last two years. According to the Forum for Sustainable and Responsible Investment, $8.72 trillion was invested in impact-related investments at the start of 2016, an increase of 33 percent since 2014.2 Interest is particularly strong among younger investors and women, studies have found.3
Millennials have the highest proportion of assets deployed in ESG-oriented strategies and also have the greatest interest in adding exposure to these strategies; approximately 90 percent either engage in impact investing or want to. This group alone could drive $15-$20 trillion of inflows over the next two to three decades, roughly doubling the size of the U.S. equity market.4
Broad commitment by Bank of America Corporation
Bank of America Corporation has broadly embraced a commitment to responsible growth and ESG leadership throughout its eight lines of business, seeking sustainable growth and finding innovative ways to deploy capital to address global challenges, including climate change, clean water, affordable housing, and others.
Recognizing the power of financial capital to make a positive environmental impact, the company has committed to deploy $125 billion in financing by 2025 to accelerate the transition to a low-carbon, sustainable economy. From 2007 through 2017, Bank of America Merrill Lynch has been the No. 1 underwriter of green bonds globally.5 As of March 31, Bank of America Corporation's investment businesses had more than $16.2 billion in client balances with a clearly defined ESG approach.6
Over the last three years, the company has strengthened its ESG focus, putting renewed emphasis on implementing ESG policies that create jobs, transform communities, foster economic mobility and seek solutions and opportunities to help families, businesses and communities prosper and thrive.
For more information about impact investing, please visit www.ML.com/impactinvesting or www.MerrillEdge.com/impactinvesting. The new portfolios will be available through Merrill Lynch and Merrill Edge financial advisors.
1 Impact investing and/or environmental, social and governance (ESG) managers may take into consideration factors beyond traditional financial information to select securities, which could result in relative investment performance deviating from other strategies or broad market benchmarks, depending on whether such sectors or investments are in or out of favor in the market. Further, ESG strategies may rely on certain values-based criteria to eliminate exposures found in similar strategies or broad market benchmarks, which could also result in relative investment performance deviating.
2 U.S. SIF Foundation, Report on U.S. Sustainable, Responsible and Impact Investing Trends 2016, November 2016
3 The Cerulli Edge®, 3Q 2016, Issue No. 4, the Gender and Advice Issue
4 BofA Merrill Lynch Global Research "ESG: Good Companies Make Good Stocks," Equity and Quant Strategy, December 18, 2016
5 Environmental Finance Green Bond Database at http://www.greenbonddata.org
6 Source: GWIM Finance, Bank of America Corporation as of March 31, 2018
Merrill Lynch Wealth Management
Merrill Lynch Wealth Management is a leading provider of comprehensive wealth management and investment services for individuals and businesses globally. With 14,829 financial advisors and $2.3 trillion in client balances as of March 31, 2018, it is among the largest businesses of its kind in the world. Merrill Lynch Wealth Management specializes in goals-based wealth management, including planning for retirement, education, legacy, and other life goals through investment, cash and credit management. Within Merrill Lynch Wealth Management, the Private Banking and Investment Group focuses on the unique and personalized needs of wealthy individuals, families and their businesses. These clients are served by more than 200 highly specialized private wealth advisor teams, along with experts in areas such as investment management, concentrated stock management and intergenerational wealth transfer strategies. Merrill Lynch Wealth Management is part of Bank of America Corporation.
Merrill Edge
Merrill Edge is a streamlined investment service that provides access to the investment insights of Merrill Lynch and the convenience of Bank of America banking. With Merrill Edge, clients can view their Merrill Edge investment and Bank of America bank accounts on one page online. They also have access to easy-to-use tools, actionable insights, step-by-step guidance and competitive pricing for online trades.
Bank of America Corporation
Bank of America Corporation is one of the world's leading financial institutions, serving individual consumers, small and middle-market businesses and large corporations with a full range of banking, investing, asset management and other financial and risk management products and services. The company provides unmatched convenience in the United States, serving approximately 47 million consumer and small business relationships with approximately 4,400 retail financial centers, approximately 16,000 ATMs, and award-winning digital banking with approximately 36 million active users, including approximately 25 million mobile users. Bank of America Corporation is a global leader in wealth management, corporate and investment banking and trading across a broad range of asset classes, serving corporations, governments, institutions and individuals around the world. Bank of America Corporation offers industry-leading support to approximately 3 million small business owners through a suite of innovative, easy-to-use online products and services. The company serves clients through operations across the United States, its territories and more than 35 countries. Bank of America Corporation stock (NYSE: BAC) is listed on the New York Stock Exchange.