UOB Helps Start-ups and SMEs Establish Themselves in 33 Locations Across Southeast Asia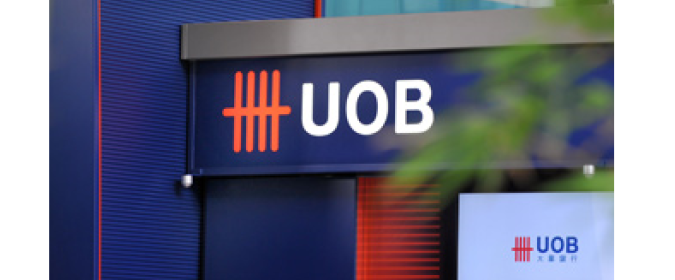 UOB signs four MOUs to offer start-ups and SMEs up to 20 per cent off rental rates at co-working offices in Indonesia, Malaysia, Singapore and Vietnam
Singapore – United Overseas Bank Limited (UOB) announced that its customers – from start-ups to small- and medium-sized enterprises (SMEs) – will be able to establish a presence more easily across Southeast Asia with preferential rental rates at co-working spaces in the region. UOB's latest initiative addresses one of the top constraints to businesses' cross-border expansion1 – managing the set-up costs associated with expanding overseas.
The Bank has signed Memoranda of Understanding with EV Hive (Indonesia), Common Ground (Malaysia), WORQ (Malaysia) and 80RR Fintech Hub SG (Singapore) to offer its customers up to 20 per cent off the rental at any of these companies' co-working spaces2 . These tie-ups add to UOB's existing partnership with Toong in Vietnam, making up a total of 33 co-working spaces located around the region including Jakarta, Kuala Lumpur, Petaling Jaya, Singapore, Ho Chi Minh City and Hanoi.
Ms Janet Young, Head of Group Channels and Digitalisation, UOB, said, "We found in the ASEAN SME Transformation Study3 that more than half of SMEs have plans to expand in the region over the next three years. However, factors such as cost and difficulty in finding suitable local partners are a concern to them. By using co-working spaces offered by our network of partners, our customers will be able to set up their operations in a new market in a fast, flexible and cost-effective way."
Unlike traditional leases which typically require a two- to three-year commitment, co-working spaces offer businesses more flexibility in determining the duration of the lease based on their needs. There is also no need to incur the upfront costs of renovation and office furniture or to manage tasks such as setting up their utility or internet services.
Another advantage of using a co-working space is the ability to connect with other tenants, including startups, technology companies, digital marketing firms and professional service providers such as lawyers, accountants and intellectual property specialists for collaboration opportunities.
Since helping its customers establish a presence in Vietnam through Toong, UOB has seen businesses in the co-working community, from start-ups to established corporations, help one another in their overseas expansion. The SMEs have also benefited by being able to stay updated on the latest innovations being created within the co-working space community.
"Through our partnerships with co-working space providers, our customers will be able to benefit from the lower rental and operational costs, which will in turn help drive better business performance as they expand. They will also be able to link up with the co-working community to gain an understanding of local market norms, to cross-fertilise ideas and to tap innovative technology as they grow their business," Ms Young said.
Following UOB's tie-up with Toong last year, the Bank connected BlackTree Limited, a venture capital and private equity firm, to Toong's co-working spaces in Vietnam.
Mr James Guo, Chief Executive Officer, BlackTree Limited, said, "Vietnam's strong economic growth and young population makes it an attractive market for expansion. However, as we were exploring the opportunities, we were concerned about incurring high costs and our lack of local connections. Through the UOB-Toong partnership, we are able to achieve better cost efficiencies and to connect with the local community for business opportunities."
In addition to helping its customers expand into new markets more cost-effectively, UOB will also provide its customers with tailored financial solutions such as loans, cash management and trade financing products to help them manage their business. Companies can also access alternative financing options through the Bank's partnerships with equity crowdfunding and venture debt firms, OurCrowd and InnoVen Capital respectively.
About United Overseas Bank
 United Overseas Bank Limited (UOB) is a leading bank in Asia with a global network of more than 500 offices in 19 countries and territories in Asia Pacific, Europe and North America. Since its incorporation in 1935, UOB has grown organically and through a series of strategic acquisitions. UOB is rated among the world's top banks: Aa1 by Moody's and AA- by Standard & Poor's and Fitch Ratings respectively. In Asia, UOB operates through its head office in Singapore and banking subsidiaries in China, Indonesia, Malaysia and Thailand, as well as branches and representative offices across the region