McDonald's Announces Rollout of Paper Straws in the UK and Ireland and New Trials in Commitment to Find Solutions for Plastic Straws Globally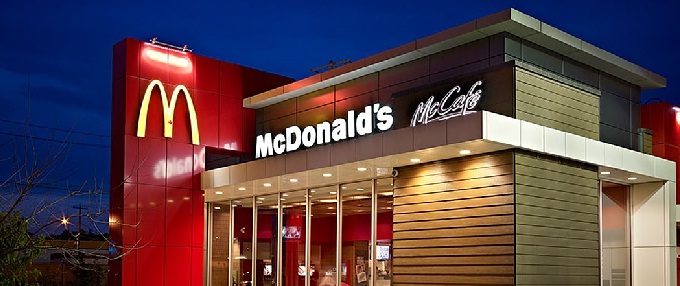 McDonald's restaurants in the UK and Ireland will complete transition to paper straws in 2019; McDonald's restaurants in Belgium are trialing alternatives to plastic straws and tests are planned for select restaurants in the U.S., France, Sweden, Norway and Australia later this year
McDonald's announced a phased rollout of paper straws in all 1,361 McDonald's restaurants in the UK and Ireland with completion set for 2019 as well as plans to test alternatives to plastic straws in multiple markets throughout the globe later this year.
McDonald's UK and Ireland will begin transitioning to paper straws in all of its restaurants starting in September. This move supports McDonald's goal to source 100% of guest packaging from renewable, recycled, or certified sources by 2025 and to have guest packaging recycling in all restaurants globally.
"McDonald's is committed to using our scale for good and working to find sustainable solutions for plastic straws globally," said Francesca DeBiase Executive Vice President, Global Supply Chain and Sustainability. "In addition to the exciting news from the UK today, we are testing straw alternatives in other countries to provide the best experience for our customers. We hope this work will support industry wide change and bring sustainable solutions to scale."
In addition to tests that began earlier this year in the UK, McDonald's has also begun testing alternatives to plastic straws in Belgium.  Later this year, McDonald's will begin testing alternatives in select restaurants in the U.S., France, Sweden, Norway and Australia. In addition to testing alternative materials, in several markets including Malaysia, we will begin tests to offer straws upon request only. We are eager to learn from these tests around the world to develop solutions that are scalable across the globe.
ABOUT McDONALD'S
McDonald's is the world's leading global foodservice retailer with over 37,000 locations in over 100 countries. Over 90% of McDonald's restaurants worldwide are owned and operated by independent local business men and women.
Source: McDonald's